Supposing the Pope in his recent interview to Eugenio Scalfari published in the Italian paper La Repubblica stated that a non-believer, someone without faith in God, "could be" justified during his life and die in a state of sanctifying grace and therefore be saved, how does that square with Catholic doctrine?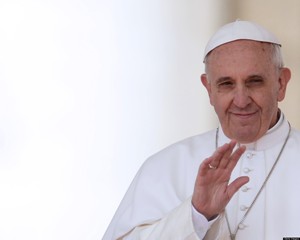 CORPUS CHRISTI, TX (Catholic Online) - In our last article, we addressed the following exchange between Pope Francis and the atheist Eugenio Scalfari, founder of the Italian newspaper La Repubblica.

Scalfari:  Do you feel touched by grace?
Pope Francis:  No one can know that.  Grace is not part of consciousness, it is the amount of light in our souls, not knowledge nor reason.  Even you, without knowing it, could be touched by grace.
Scalfari:  Without faith?  A non-believer?
Pope Francis:  Grace regards the soul.
Scalfari: I do not believe in the soul.   
Pope Francis:  You do not believe in it but you have one.   

Since there was some uncertainty as to whether the two were talking about what Catholics call "actual grace" or what they call "sanctifying grace," I addressed the easier issue of actual grace in the first article.  In this article, I will address the issue of atheism and the fact that it is a grave sin.  In the last article of this series, I will deal with the more difficult issue of an atheist and sanctifying grace. 

If sanctifying grace is what the Pope was referring to, then the issue of grace and atheists is a little more complex.  It is so complex that this article and the next cannot do the issue justice.  As a result of some trends in modern theology, plain ignorance of church doctrine, our morally-relativistic culture, widespread religious indifferentism, and the loss of the sense of sin and the supernatural, there exists a tremendous amount of confusion in this area.  Those interested in exploring the subject in greater depth should refer to Ralph Martin's excellent book on this subject entitled Will Many Be Saved?: What Vatican II Actually Teaches and Its Implications for the New Evangelization.

To get back to the issue at hand: if the Pope is telling Scalfari that a non-believer, someone without faith in God, "could be" justified during his life and die in a state of sanctifying grace and therefore be saved, how does that square with Catholic doctrine?

Before we answer that question, let us get some things straight.  First, in answering this question we are NOT talking about the ordinary.  We are talking something extraordinary, indeed something extraordinarily extraordinary.  We are talking about what can or may happen, though perhaps even unlikely to happen (i.e., a possibility).  We are not talking about what probably will happen, or what certainly will happen.

Let me explain.

God has redeemed all men, and wills that all men be saved (1 Tim. 2:4), and God woos and urges all men through actual grace to accept salvation and, in some cases, such as with St. Paul, rather forcefully. 

But God cannot compel anyone to accept Christ and his Church; he cannot force the invitee to come into the wedding feast of the Kingdom of God properly attired (cf. Luke 14:23) by violating his or her will.  To do so would contradict God's gift of freedom, and the gift of God's great mercy does not violate our gift of freedom.  And this even if the freedom can be abused resulting in unfortunate circumstances, even eternal damnation.  The price of freedom is that God's mercy, as great as it is, is limited--not by God, but by us.

You can redeem a prisoner by paying his fine.  You can open the prisoner's cell door.  You can tell him he is free and can walk out.  But if he prefers his prison to freedom, there is not much you can do about it.  He stays in his cell just as much when the door is open as when it was closed.  Something similar is analogously true in salvation.  A man can refuse to be saved even if it is against his eternal interest.

Now, the merits and benefits of Christ's redemption are obtained through a process called justification.  Justification takes us out of our prison cell.  If one dies in a justified state, then one has achieved salvation.  Though all mankind is redeemed--the merits of the shed blood of Christ sufficient to redeem all men that have lived and ever will--not all men are saved.  Cf. Matt. 25:26, 31, 41; John 5:28-29. 

"Many,"--in this case clearly meaning not all--"are called."  "Few"--which clearly means less than many and even more so less than all--"are chosen."  (Matt. 22:14)

The way God has ordered man to be saved or justified is by a turning to Christ.  In other words salvation is obtained through repentance from sin and faith in Jesus Christ as God and all that means, including membership in his Church and (at least implicit) acceptance of all the Church's dogmatic and moral teachings (since these are the teachings of Christ). 

This act of faith in Jesus the Christ is the result of a positive response to God's actual grace.  It is faith in God in Christ, ordinarily in conjunction with baptism by water--extraordinarily by blood (martyrdom) or by desire (baptismus flaminis)--which justifies a human person, and which provides him with the unmerited gift of sanctifying grace, uniting him with Christ, and making him a "friend" of God and a member of Christ's body, the Church. 

Once acquired, we have to abide in the state of grace (we have to "hold" on to it or persevere in it) and maintain and keep the faith: "Whoever desires to be saved should above all hold to the catholic faith," and all it entails beginning with belief in Jesus Christ, and including her moral teachings.  "Anyone who does not keep it whole and unbroken will doubtless perish eternally," says the Athanasian Creed.

This is God's plan.  This is the Gospel.  This is true for every man, woman, and child. 

An atheist clearly does not fit into this scheme.  While he may be redeemed, as Pope Francis stated in perfect accord with Catholic doctrine, and while God (and we) may will his salvation and we should pray for it, he is not necessarily justified and saved.  (If the atheist were sure to be saved, we would have no need to pray for him to be saved.  You don't pray for things that are certain: you don't pray that God be God, for example.)

There is not one law for the Christian and another for the atheist.  An atheist is just as much under the obligation as any other human to repent, believe in Jesus Christ and his teachings, be baptized, and cooperate with grace in staying in a state of sanctifying grace.  Jesus is the Way, not a Way. (John 14:6)

So, if the atheist does not repent of his atheism (and other personal sins), believe in Jesus Christ, receive baptism, and become a member incorporate of the Church he will not be saved, at least not through the ordinary means God has given us.

As the Second Vatican Council's Gaudium et Spes puts it: "Undeniably, those who willfully shut out God from their hearts and try to dodge religious questions are not following the dictates of their consciences, and hence are not free of blame."  GS, No. 19. That is a politic way of saying that they will not be saved.

Are there any extenuating circumstances, however, any extraordinary conditions where we can envision an atheist being saved?  If one can imagine a set of extraordinary conditions where an atheist can be saved, then there is a possibility of an atheist being saved not because of his atheism, but in spite of it. 

Possibility, it should go without saying (but we must say it since this is the crux of a lot of confusion), is less than a probability which is less than a certainty.  We are dealing with a narrow possibility and not a general hope here.  In other words, by concluding that some atheists may be saved despite their atheism, we are not by any means concluding that all atheists are saved or even any significant portion of them. 

As Ralph Martin has concluded in his excellent work on this subject Will Many Be Saved?, it is not right to argue from the possibility of salvation apart from formally accepting Christ and his Church to the probability of salvation, much less the likelihood or certainty of such salvation.

(In fact, why should it be certain or even probable that atheists will be saved, when it is not certain or even probable--without special revelation--that any one Catholic will be saved?  Remember the wheat grow with the tares (Matt. 13:24) in the Church, and the tares are burnt while the wheat is stored in the barns at harvest's end.)

Applying Church teaching, we can reasonably envision a possibility of an atheist being faultless of his sin of disbelief despite his atheism because of the Church's traditional moral teaching that sin is not imputable to a human actor unless there is knowledge and consent. 

"For a sin to be mortal"--and this includes the sin of disbelief, including atheism--"three conditions must together be met . . . a sin whose object is a grave matter and which is also committed with full knowledge and deliberate consent."  (CCC § 1856)

A man is not subjectively guilty of what is objectively a sin if he lacks knowledge or consent.  This is true of every sin, even the grave sin of disbelief.

The lack of knowledge, it must be added, cannot be as a result of negligence, recklessness, self-deceit, or purposeful intent.  The lack of knowledge must be such that even acting in good faith and using reasonable diligence under the influence of actual grace it cannot be overcome.  The word for this set of circumstances is invincible ignorance.

Now, it is certain that man in theory and sometimes even in practice through reason alone can know that God exists, that he created the Universe, and that he ought to be worshiped.  This is the teaching of St. Paul and the First Vatican Council and is found repeated in the Catechism (CCC § 36). 

One of the grave obligations of the natural law binding all human persons and known to them in the heart of their conscience is to acknowledge God as he is known by the light of reason, and to acknowledge their dependence upon him by adoring him, and, if he has revealed the manner in which he is to be worshiped, to worship him in precisely that manner.  A person who does not acknowledge God and worship him is therefore objectively in violation of a grave obligation of the natural moral law (and also of the revealed divine law). 

Since the Fall, however, reason is clouded (though not entire corrupt).  And so it is hardly a perfect, infallible instrument.  In fact, as we all know, reason (including conscience) is quite fallible for a number of reasons.  There are some who cannot reason themselves to God because of a fault in or limitation upon reason, for example faulty education, ignorance, lack of disposition or ability, or entrenched vice.  On this point, the Catechism (§ 37) quotes Pius XII's Humani Generis:

"Though human reason is, strictly speaking, truly capable by its own natural power and light of attaining to a true and certain knowledge of the one personal God, who watches over and controls the world by his providence, and of the natural law written in our hearts by the Creator; yet there are many obstacles which prevent reason from the effective and fruitful use of this inborn faculty."

Is there a possibility--because of these "many obstacles" Pope Pius XII refers to--that a person may be invincibly ignorant of God's existence and of his grave obligation under the natural law or divine law to worship him so that the grave fault would not be imputed to him? 

Such a case is easily envisioned, and so the answer is yes, there is a possibility.

Let us consider the case of a child, a not particularly bright or sensitive child,--let us call him Ivan--born in the 1920s and raised in Soviet schools during the communist regime and inculcated all his life by materialist ideology so when he reaches the age of reason he is not only ignorant of God, but he has the positive belief which has been drilled into him that there is no God, and in fact that the belief in God is a positive evil.  This young man--who has just reached the age of reason and does not believe in God through no fault of his own--would seem to be a case of invincible ignorance. 

Is it possible that our invincibly ignorant Ivan could be free of the mortal sin of disbelief because extenuating circumstances have made it morally impossible for him to overcome his faulty disbelief of God's existence?  In this hypothetical case, it is not only possible, it is probable, even likely.

Assuming his invincible ignorance, then, what would be an objectively grave personal sin (disbelief in God) in ordinary circumstances is not imputed to him as a grave personal sin.  Depending upon circumstances relating to his personal fault in the matter might be a venial sin or perhaps even no sin at all. 

Now notice that Ivan is an extreme case in one point in time.  For every Ivan that exists in the world, there are likely many atheist Johns who are negligent, many atheist Hanses who are reckless, many atheist Giovannis who are guilty of self-deceit, and many atheist Juans who have developed a purposeful intent to exclude God from their lives and their moral duties to him under the natural moral law and the Gospel. 

Ivan himself, if he lives until the ripe old age of 80 and carries the atheism of his youth to his grave, may have lost the subjective innocence of his early years by negligently, recklessly, or intentionally rejecting God's actual graces throughout his long life.  Surely the solicitous God acts like the shepherd of the parable of the one lost sheep, and did not leave him alone in his atheism?

Did he ignore the prompting to read the scriptures when he spent the night at a motel?  Did he refuse the impulse to walk into a church whose door was open?  Did he refuse to read the pamphlet handed to him by a street evangelist?  Did he squelch the thought that spontaneously came into his head about why there is something rather than nothing?  The likelihood that Ivan at age 80 remains invincibly ignorant is highly, highly unlikely unless God ignored him, which is impossible to countenance. 

For such as these--the negligent Johns, the reckless Hanses, the self-deceiving Giovannis, the intentional Juans, the old Ivans who have negligently, recklessly, or intentionally rejected God's actual graces--the words of St. Paul apply: "For what can be known about God is plain to them, because God has shown it to them.  Ever since the creation of the world his invisible nature, namely, his eternal power and deity, has been clearly perceived in the things that have been made. So they are without excuse."  (Rom 1:19-20).

But there is still another problem with our exceptional case, the young Ivan.  While the young Ivan may not be guilty formally of the sin of disbelief, Ivan has not been baptized.  So even though his objectively grave sin is not imputable to him personally as a mortal sin, he still bears the stain of original sin, which excludes him from heaven.  How, if at all, shall he get around that?

This issue, of whether our unbaptized, unbelieving Ivan--who may be excused from the personal and mortal sin of his atheism because of invincible ignorance--can possibly be saved (if he can) is for our next article on God's Grace and the Atheist

-----

Andrew M. Greenwell is an attorney licensed to practice law in Texas, practicing in Corpus Christi, Texas.  He is married with three children.  He maintains a blog entirely devoted to the natural law called Lex Christianorum.  You can contact Andrew at agreenwell@harris-greenwell.com.
---
Copyright 2016 - Distributed by THE CALIFORNIA NETWORK
Pope Francis Prayer Intentions for May 2016
Universal:
Respect for Women: That in every country of the world, women may be honored and respected and that their essential contribution to society may be highly esteemed.
Evangelization:
Holy Rosary: That families, communities, and groups may pray the Holy Rosary for evangelization and peace.

By Kenya Sinclair (CALIFORNIA NETWORK)
Notorious atheist group Freedom From Religion Foundation (FFRF) has struck again, this time at an East Liverpool high school in Ohio. LOS ANGELES, CA (Catholic Online) - The Ohio school district was forced to ban The Lord's Prayer after the FFRF complained the prayer ... continue reading
---

By Elise Harris (CNA/EWTN News)
On Sunday Pope Francis celebrated a special jubilee for deacons, telling them that a good servant is one who forgets themselves, letting go of their own plans and humbly placing their lives at the disposal of those to whom they are called to minister. Vatican City, ... continue reading
---

By (CNA/EWTN News)
A group of 61 cloistered nuns from six monasteries in Santiago, Chile made an historic visit to the local Women's Prison Center to spend time with the inmates and attend Mass with them. Santiago, Chile (CNA/EWTN News) - "I don't know if in the 400 years of the history ... continue reading
---

By Ann Schneible (CNA/EWTN News)
The story of a young migrant girl who drowned at sea was at the heart of Pope Francis' address to some 400 children who on Saturday had traveled to the Vatican from the southern Italian region of Calabria. Vatican City, Italy (CNA/EWTN News) - Speaking off the cuff to ... continue reading
---

By (CNA/EWTN News)
There's a demon that specializes in attacking the family, said exorcist César Truqui, a priest who participated in a course on exorcism held in Rome last year. Rome, Italy (CNA/EWTN News) - Fr. Truqui warned that everything that is harming the family, including ... continue reading
---

By Kenya Sinclair (CALIFORNIA NETWORK)
During an interview, Cardinal Robert Sarah explained the importance of priests facing east during Mass. LOS ANGELES, CA (Catholic Online) - In an interview with French Catholic magazine Famille Chrétienne, Cardinal Sarah, who is the prefect of the Congregation for ... continue reading
---

By Kenya Sinclair (CALIFORNIA NETWORK)
Rev. V. A. Anthony, of Brethren Assembly Church in Satna, his wife Prabha and one unnamed woman have been arrested in Aber, India after being accused of "forced conversions" and blaspheming against Hinduism. LOS ANGELES, CA (Catholic Online) - According to Christian ... continue reading
---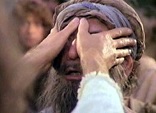 By Deacon Keith Fournier
The same Jesus who passed by Bartimaeus is alive today. The Good News is that no matter what has happened in our past, Jesus walks into the dusty streets of our lives this day. We simply need the eyes of living faith to see Him and the renewed heart to follow Him ... continue reading
---

By Kenya Sinclair (CALIFORNIA NETWORK)
In an attempt to make the Bible more interactive and entertaining to millennials, the King James Version (KJV) of the Bible has been translated with help from popular emoticons. LOS ANGELES, CA (Catholic Online) - According to The Memo, the new Bible, marked as ... continue reading
---

By Kenya Sinclair (CALIFORNIA NETWORK)
A new study revealed Welsh and English Catholics hold the highest retention rate of any denomination but maintain the lowest conversion rates. LOS ANGELES, CA (Catholic Online) - The report, titled the "Contemporary Catholicism in England and Wales," was issued by the ... continue reading
---
All Living Faith News