God, the Church teaches, has certain attributes which He must be held to have.  All these attributes must be held of God, and the denial of any one attribute is really nothing but a partial atheism, as that attribute we deny of God becomes an area of godlessness or atheism pro tanto.  Denying any attribute of God lands us in a heresy about God, or into a form of idolatry, even into an inchoate atheism since a God that is deprived of any one of his attributes is no longer Almighty God, but something less than Almighty God.  The God becomes a god, which means he is not God.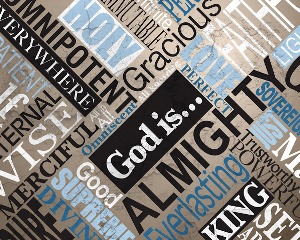 CORPUS CHRISTI, TX (Catholic Online) - God, the Church teaches, has certain attributes which He must be held to have.  Some of these attributes are known of God by reason; others are known to us as a result of being revealed by God.  Since God is absolutely Simple and One, the attributes of God are really all identical among themselves, and are identical with the Divine Essence. 

All these attributes must be held of God, and the denial of any one attribute is really nothing but a partial atheism, as that attribute we deny of God becomes an area of godlessness or atheism pro tanto.  Where God is elbowed out, ousted, something else--necessarily something much less than God, i.e., an idol--rushes in.  The doctrine of God's attributes abhors a vacuum.

Denying any attribute of God lands us in a heresy about God, or into a form of idolatry, even into an inchoate atheism since a God that is deprived of any one of his attributes is no longer Almighty God, but something less than Almighty God.  God becomes a god, which means he is not God.

In an effort to show this, I have taken some (not all) of the attributes of God and reflected on what denying such attributes may, from a theoretical or practical perspective, mean.

If God is not a God that is Self-Existent or Pure Act, does not enjoy Aseity, he is not the "I am Who Am" (Ex. 3:14), and he is not independent of us, which means he needs us.  Then we cannot understand that apart from God we can do nothing (John 15:5), and instead fall into the absurd thought that without us god can do nothing and we become slaves of frenetic activity.

If God is not the Summum Bonum, Goodness itself, then good is not determined in reference to God, which invariably results in us saying, "Evil be thou my good." Man, not God, is the measure of things, we justify evils as good, and our individual and social lives become immoral shambles and sloughs of despond, Sodoms and Gomorrahs.

If God is not a God of Mercy, then we are alone in our suffering, stuck in our sins, and fall into servile fear of God.  God is no longer the source of our comfort, and so we must comfort ourselves with anodynes: most frequently, drugs and alcohol.  We leave the confessional, and end up on a couch.  We suffer from all sorts of neuroses, and find ersatz salvation in psychology and psychiatry, often falling prey to frauds and shallow gimmicks. 

If God is not a God of Justice, then we are alone in our right.  God is no longer the source of our law, and so we fall back upon ourselves.  Law becomes our will, and we write our arbitrary conventions onto tablets of brass or constitutions of parchment, treat them as if they were absolute, or, more commonly, fall into relativism, secular liberalism, or moral anarchism.

If God is not Creator, then there is nothing but the cosmos and flux.  There is no Being, but only Becoming, that is, suffering without meaning.  Desperate to oust ourselves from a cosmos that is All and outside of which is Nothing, we succumb, like even the good-willed (but wrong) Buddha, to the temptation of extinguishment of being as freedom.  We are convinced that by becoming nothing, we have done something, when, really, we had the chance of becoming everything, even Gods--sons in the Son--by grace.

If God is not our Providence, then we are on our own.  There is no overlord who cares for us, who sees each sparrow fall and knows the number of hairs on our head (Luke 12:7), and so we become anxious, must grasp what is ours now, and suffer from greed, what Plato called pleonexia.  He who dies with the most toys wins.

If God is not Father of All, then we are not brothers, and Jesus is not the Savior of all mankind.  God, then, becomes the possession of a people, or a tribe, or even of one's self, and usually we lapse into a false sense of superiority, or, worse, following false prophets, justify violence against our brother in the name of our limited and man-made faith.

If God is not Immanent, that is, if He is not everywhere present in created space and time, then he is impossibly far from us, and is unknown and unknowable.  He is not to be found on earth concerned with us, his vestige is not found in nature, and his image and likeness not in us.  (Gen. 1:27)  In him we no longer live and move and have our being.  (Acts 17:28)  We fall into the Epicurean impiety that God is not concerned with us, the world becomes cold, and nature is only red in tooth and claw.  Like Francis Bacon, we put nature to the rack.  Like Karl Marx, we see no beauty in waterfalls.

If God is not Immutable, that is, unchangeable, then His mercy and justice are fickle, arbitrary, and he can be bought by prayers, or offerings, or sacrifices.  We fall into superstition, or, worse, we negotiate and dicker with God as if we were merchants dabbling in spiritual goods and the life of the spirit were something of buying and trading, a quid pro quo. 

If God is not Holy, Holy, Holy, as the prophet Isaiah and the evangelist St. John the Apostle say (Is. 6:3; Rev. 4:8), then he is not sacred to us, nor is he clean, and so we do not see ourselves in our filth, and are unable to feel salutary shame.  We become irreverent and overfamiliar with God, and lose the ability to pray.  We spout such inanities such as "The good man upstairs," lose our ear for chant and the sacred, and relish in such banal hymns like Who is This Who Breaches Borders or saccharine, maudlin melodies such like Sing a New Song unto the Lord or I am the Bread of Life.

If God is not Transcendent, then he must be part of the cosmos, the cosmos becomes divine, He becomes "She," and we fall into pantheism or atheism.  Nature becomes our Mother, and we tumble into nature worship, ultimately, to become to greater or lesser extent, implied if not expressly, witches and practitioners of Wicca.  Anima naturaliter wiccana.

If God is not Impassible, but suffers like us, then love is not an act of will, but a feeling or sentiment.  God then loves and hates as we do, which means he is unreliable.  Worse, it suggests we can hurt him by our sins, or please him by works.  Then sacrifice and prayer and love are things he needs, instead of things we need.  Worst of all, there would be no need for the Incarnation, God would not need to become man to suffer, and Jesus is superfluous.
 
If God is not Sinless, then He cannot tell us what is sinful, he cannot forgive sins, and cannot make us sinless, for he has no sinlessness to give.  He cannot be the source of holiness and sanctifying grace.  God cannot make us new creatures, and we wallow in our sins.  Hell is our end.  We are left to our own devices, and think we can wash ourselves with ablutions, cleanse ourselves with works, or accept our sinful nature as good.

If God is not Spirit, then he has a body, and he is localized, limited, and obviously not the Almighty God, but a mockery of God, the anthropomorphic god of the Mormons, who is not everywhere, who sees not all, who can literally sit on a throne, and rest on a footstool.  He is not the "hidden God" of Isaiah (Is. 45:15), the "immortal, invisible God only wise, in light inaccessible hid from our eyes" who must be worshiped in spirit and truth.  We then begin to envision God as a grizzled old man, with a white robe, and a long flowing beard, and he becomes a discrete point, and not the All.

If God is not Infinite, then he is finite, and whether the container is large or small, this god can be contained.  He is no longer incomprehensible Mystery--Mysterium tremendum et fascinans--but something at least potentially within man's ken.  We are not humbled before him, but proud, and God is something that can be grasped at.  (Cf. Phil. 2:6)  Religion is gnosticism.  Only the cleverest of theologians are saved, and saints, especially those who are most the fools of God, are not to be listened to. 

If God is not Beauty itself, Absolute Beauty, then either there is no standard for beauty or beauty may be found elsewhere and does not need to speak to us of God.  On the one hand, we fall into the absurdity, the infinite loop, of l'art pour l'art, art for art's sake.  Art becomes absolute, and we all become Bohemians neglectful of God and worshiper of selves.  Or, on the other hand, we lapse into the heresy of Percy Bysshe Shelley, and poets and indeed all artists presume to become from us the "unacknowledged legislators of the world."  We become insufferable and effeminate aesthetes: Lord Byrons, Oscar Wildes, and Lady Gagas.  Religion becomes art, and art becomes religion.  Celebrity is the new holiness.  Jerusalem becomes Hollywood, and movie theaters become our churches, and we turn to television sets to find our priests (and priestesses).

If God is not Jealous (Deut. 6:15), then he is avuncular, and free and easy with his love.  But the love becomes cheap.  He is not a Father who loves us, who gave his Son to die for us, who has direct ties to us, but an uncle who has no responsibility for us and is largely uninvolved, and appears only "de vez en cuando," from time to time.  We are no longer the apple of his eye  (Cf. Ps. 17:8; Pr. 72; Zech. 2:8).  Ultimately, a God who is not jealous cannot love, and, what is more, can be ignored, slighted, and put up in an Old Folks Home or upon the mantle as a relic.  He can be looked as if he were no different than a picture of the Sacred Heart or a lifeless statue of St. Joseph, to which you can stick your tongue out with seeming impunity.

If God is not Mission, then there is no "economy of salvation," Jesus had no mission contrary to his claim (John 20:21), and God had no wherewithal to give to the Church his great commission (Matt. 28:19).  There is no spur to mission to proclaim the Word of God and the Gospel of salvation, and baptize all nations in the name of the Father, the Son, and the Holy Spirit, because to do so would be to be unlike God.  If God is not missio, there is no missio Dei.  We shut up, close in on ourselves.  Evangelization, catechesis, religious zeal and polemic, apologetics, and odium theologicum all die.  We lapse into religious indifferentism, false irenicism, and false ecumenism.  Religion needs no trim foot soldiers and forced marches, but rather looks for those with pot bellies who sit on the couch.

If God is not Truth, then where are we to find it?  If he is not truth, he cannot reveal truth.  There is no such thing as Faith because this sort of god is not to be trusted with knowing the truth or revealing the truth.  Reason is too weak alone.  We know nothing anymore, and we bicker and bicker about meaningless truth about which no one knows a thing, and our arguments become, and forever will be, intractable.  Socrates was an idiot for believing and dying for truth, and Jesus even worse, for claiming He was the Truth  (John 14:6).

If God has not Wrath (Cf. Rom. 1:18), then he is not one to be feared with a filial fear.  There is no wrath to avoid, and all is permitted; there is no such thing as merit, and there is no such thing as hell.  This really means there is no such thing as heaven because all will be in heaven, which means that heaven will be no different than earth, and evil shall appear victorious, such as it appears here.  We shall have to smile benignly for eternity at Judas, at Hitler, at Stalin, at Mao, and the large number of unrepentant pedophile priests and the murderers of babies, while they kiss us with hypocritical kisses and poison our heavenly food.  A God without wrath becomes an unserious god who may be disregarded, who is no longer the center of our lives and focus, but an appendage.  Jesus, then, got it all wrong, when He said, "Whoever believes in the Son has eternal life; whoever does not obey the Son shall not se life, but the wrath of God remains on him."  (John 3:36)  Eat, drink, and be merry; wine, women, and song; carpe diem, and all that other stuff.

If God is not Love, then there is no communion of persons in him, He is not Trinity in Unity and Unity in Trinity, but a lonely, pitiful and pitiless needful god, one who needed to create us to have someone to love.  Not loving himself of necessity, this god does not and cannot love us freely.  That also means we will never be able freely to love, but we shall love to satisfy our needs, which is not love at all.  Either that, or he is an Allah--a god so alone that he cannot teach us the meaning of love, which means, blasphemously, we must teach him the meaning of love instead.  This lonely god was loveless before us, which makes love not something eternal, but something that lasts only in time. 

As important as these attributes are, from time to time we ought to reflect on them and scrutinize our held notions of God to see if--unwittingly, through neglect, absorption from our godless culture, ignorance, sloth, or self-will--we have demoted Almighty God from being Almighty God to something less than Almighty God.

-----

Andrew M. Greenwell is an attorney licensed to practice law in Texas, practicing in Corpus Christi, Texas.  He is married with three children.  He maintains a blog entirely devoted to the natural law called Lex Christianorum.  You can contact Andrew at agreenwell@harris-greenwell.com.
---
Copyright 2016 - Distributed by THE CALIFORNIA NETWORK
Pope Francis Prayer Intentions for May 2016
Universal:
Respect for Women: That in every country of the world, women may be honored and respected and that their essential contribution to society may be highly esteemed.
Evangelization:
Holy Rosary: That families, communities, and groups may pray the Holy Rosary for evangelization and peace.

By Kenya Sinclair (CALIFORNIA NETWORK)
Rev. V. A. Anthony, of Brethren Assembly Church in Satna, his wife Prabha and one unnamed woman have been arrested in Aber, India after being accused of "forced conversions" and blaspheming against Hinduism. LOS ANGELES, CA (Catholic Online) - According to Christian ... continue reading
---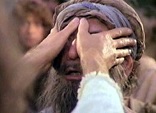 By Deacon Keith Fournier
The same Jesus who passed by Bartimaeus is alive today. The Good News is that no matter what has happened in our past, Jesus walks into the dusty streets of our lives this day. We simply need the eyes of living faith to see Him and the renewed heart to follow Him ... continue reading
---

By Kenya Sinclair (CALIFORNIA NETWORK)
In an attempt to make the Bible more interactive and entertaining to millennials, the King James Version (KJV) of the Bible has been translated with help from popular emoticons. LOS ANGELES, CA (Catholic Online) - According to The Memo, the new Bible, marked as ... continue reading
---

By Kenya Sinclair (CALIFORNIA NETWORK)
A new study revealed Welsh and English Catholics hold the highest retention rate of any denomination but maintain the lowest conversion rates. LOS ANGELES, CA (Catholic Online) - The report, titled the "Contemporary Catholicism in England and Wales," was issued by the ... continue reading
---

By Elise Harris (CNA/EWTN News)
For Pope Francis, prayer is neither a "magic wand" used to get what we want nor something casual we do only when we feel like it, but is rather the strength that sustains our faith in difficult moments. Vatican City, Rome (CNA/EWTN News) - "Jesus says that we need 'to ... continue reading
---

By Andrea Gagliarducci (CNA/EWTN News)
Former Pope Benedict XVI could appear in public once again on June 29, the 65th anniversary of his priestly ordination. Vatican City, Rome (CNA/EWTN News) - Speaking after the May 20 presentation of a book dedicated to Benedict XVI's pontificate, Archbishop Georg ... continue reading
---

By Tony Magliano
The best way to remember those who have been killed in battle is to work for the day when others will no longer be sent to take their place. Prayerfully reflecting on how to move away from war and war preparation should be central to every Memorial Day.Why do ... continue reading
---

By Ann Scneible (CNA/EWTN News)
The feast of the Holy Trinity is an invitation for us to commit to enriching our everyday relationships by promoting communion, consolation, and mercy, Pope Francis said during his weekly Sunday Angelus address. Vatican City, Rome (CNA/EWTN News) - "Our being created ... continue reading
---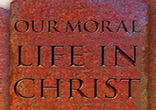 By Deacon Keith Fournier
What we choose determines who we become. Choosing what is good changes the chooser, empowering him or her to proceed along the pathways of virtue and develop the habitus - or habits- which promote Christian character. The Catechism of the Catholic Church ... continue reading
---

By Marshall Connolly (CALIFORNIA NETWORK)
Ever since the reveal of the Third Secret of Fatima in 2000, several people have insisted there's more to the secret than what the public was told. These rumors have taken a life of their own, prompting the Holy See to speak out against them. LOS ANGELES, CA (Catholic ... continue reading
---
All Living Faith News