Bringing the insights of the Roman Catechism, Oscar Wilde, Gerard Manley Hopkins, and Hans Urs von Balthasar together, we can see that Christians are graced to have their own picture of Dorian Gray.  The Crucifix.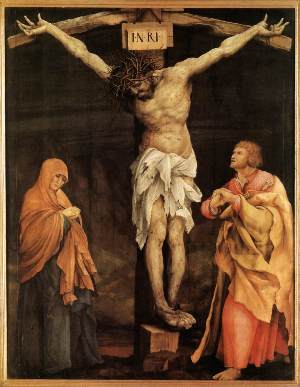 CORPUS CHRISTI, TX (Catholic Online) - Our sins, the Catechism of the Catholic Church states, "affect Christ himself."  The "Church does not hesitate to impute to Christians the gravest responsibility for the torments inflicted upon Jesus."  CCC 598.

In support of this teaching, the current Catechism refers to the teaching of the Roman Catechism published after the Council of Trent.  The Roman Catechism points out that "sinners," which is to say all of us, "were the authors and the ministers of all the sufferings that the divine Redeemer endured."  It further states that "those who plunge themselves into disorders and crimes crucify the Son of God anew in their hearts (for he is in them) and hold him up to contempt . . . . and when we deny him by our deeds, we in some way seem to lay violent hands on him."

What this teaching means is that when we contemplate Jesus in agony, or Jesus scourged, or Jesus crowned with thorns, or Jesus mocked, or Jesus on his via crucis, or Jesus crucified, or Jesus deposed and dead, we are contemplating the real ugliness of our sin.  Christ's sufferings reveal the real-though-unseen hideousness of our sins.

The spiritual horror of our sin is hidden from us.  We have no eyes by which we can see the interior state of our soul.  We cannot see or smell the difference between our soul in sanctifying grace and our soul in a state of mortal sin.  The face of a man in a state of mortal sin looks like the face of a man in a state of grace.  The hideousness of sin is veiled.  The hideousness of sin is something that must therefore be revealed by God.

A conscience properly formed develops a sense of sin, and so, based upon revelation and the use of reason, and prompted by the Holy Spirit, can have some understanding of sin's horror. 

Moderns, however, have misconstrued, and so entirely corrupted, the meaning of conscience.  "In this age," wrote Cardinal Newman in the 19th century, "with a large portion of the public, it is the very right and freedom of [false] conscience to dispense with [authentic] conscience, to ignore a Lawgiver and Judge, to be independent of unseen obligations."  Authentic conscience "has been superseded by a counterfeit, which the eighteen centuries prior to it never heard of . . . . It is the right of self-will." 

In their self-will, moderns have also rejected God, and this has exacerbated the problem.  If God is dead, wrote Dostoevsky, then everything is possible and nothing is sin.

With man's increasing rejection of God and misunderstanding of conscience, what Blessed John Henry Newman saw as frequent in the 19th century has become even more blatant in the 20th and 21st centuries.  The blindness to the hidden horror of sin continues unabated, and if anything has increased manyfold.  As Pope Pius XII observed in the 1940s, and as has been repeated by John Paul II and Benedict XVI, the archetypical modern sin is "the loss of the sense of sin."

What else explains our society's inability to see the viciousness, and indeed to label as goods, the intrinsic evils of contraception, divorce and remarriage, abortion, homosexual activity, same-sex "marriage," and a whole host of other sins?

The state of our souls and our refusal to recognize the effect of sin on it can be compared to the portrait of Dorian Gray in Oscar Wilde's only novel, The Picture of Dorian Gray.  In that Victorian Gothic novel, the artist Basil Hallward paints a beautiful portrait of the handsome young protagonist, the youth named Dorian Gray.  Dorian Gray falls under the spell of the amoral and vicious hedonist Lord Henry Wotton, and begins a life of self-indulgence, which leads to moral dissipation, sexual libertinism, and substance abuse. 

As a result of a Faustian bargain, however, Gray remains externally unaffected by his debauchery: he seems to stay in a state of eternal youth.  He hides the portrait from public view, but though hidden it becomes more and more disfigured with each of Dorian Gray's sins.  The portrait bears the consequence of Dorian Gray's sins. 

The portrait represents the soul of Dorian Gray.  The portrait also may be said to represent Christ, who, though entirely innocent, becomes disfigured as he suffers the effect of human sins. 

Modern man speaks loudly about self-determination, autonomy, freedom, but has not a clue on what it all means.  The words self-determination, autonomy, and freedom are frequently used to justify--even legally protect--sin.  But there is no self-determination, autonomy, or freedom in sin. 

Sin is exactly the opposite of self-determination, autonomy, and freedom.  Sin is not only hideous, but is the shackle of slavery.  "Truly, truly I say to you, that everyone who commits a sin is a slave of sin."  (John 8:34)  Christ frees us from our slavery to sin.  (Rom. 6:15-18)  "It is Christ who sets [our freedom] free: he 'has set us free for freedom' (cf. Gal. 5:1)," wrote Blessed Pope John Paul II in his encyclical Veritatis Splendor.

In his work The Glory of the Lord, Hans Urs von Balthasar reflects on the poet-priest Gerard Manley Hopkins's notion of "selving," an insight regarding self-determination surely based upon Hopkins' intensely personal Jesuit spirituality of the Spiritual Exercises coupled with his deep commitment to the philosophy of the Franciscan scholastic Duns Scotus, which lays particular stress on the individual aspect of reality.  Hopkins's notion of self-determination or "selving" is a far cry from modern autonomy.

As Hopkins expressed it in his poem "As Kingfishers Catch Fire":

Each mortal thing does one thing and the same:
Deals out that being indoors each one dwells;
Selves--goes itself; myself it speaks and spells;
Crying Whát I dó is me: for that I came.

"As kingfishers catch fire, dragonflies draw flame," so

I say móre: the just man justices;
Keeps grace: thát keeps all his goings graces;
Acts in God's eye what in God's eye he is -
Chríst - for Christ plays in ten thousand places . . .

Von Balthasar ties the Hopkinsian notion of "selving" or self-determination to the Church's teaching that our sins--which act against our authentic self-determination, and so make us foul and anti-Christ of soul--also strike against the body of the Redeemer and so are seen on the body of the crucified Christ himself.  They can be seen as contributing to the death of the Lord.

"[B]ecause the refusal of self-determination, which is present in every sin, is potentially a refusal to choose the archetype of the self, conceived and chosen by God, (which rests in God and ultimately is God himself)," von Balthasar points out, "there is hidden in every sin a manifest tendency to develop into the murder of God: whence sin receives its meaning and structure, and to which it is in fact related by the Cross of Christ."

In Gerard Manley Hopkins's words, the "just man justices," which is to say, doesn't sin, but "keeps grace," the sanctifying grace which "keeps all his going graces."  The "being indoors," our soul, "speaks and spells," in other words determines itself, through its external acts.  "What I do is me." 

As a human person, I am meant to act out "in God's eye what in God's eye" I am.  And that which God sees me to be, which is an imitation of Christ (the ideal human), for "Christ plays in ten thousand places."  Sin, therefore, is the very opposite of this.  It is one's unselving, the killing of Christ in our soul, and the victimization even murder of the Jesus Christ of history.

Dorian Gray's moral dissipation finally results in an act of murder: the murder of the painter of the portrait, Basil Hallward who discovers how foul the portrait has become and so realizes the hideousness of Gray's life.  "Does it not say somewhere," the artists pleads before his murder as he recollects the words of the "Fifth Gospel," the Book of Isaiah, "'Come now let us reason together. Though your sins be as scarlet, they shall be white as snow.  Though they are red as crimson, they shall be as white as wool?'"  (Cf. Isaiah 1:18)

In an act of final impenitence, Dorian Gray sees the hideous portrait and recognizes the foulness of his life and the falsity of his external beauty.  Instead of repenting, however, he strikes out at the portrait with a knife.  When faced with the truth of how ugly is his sin (which should have been an epiphany, an actual, prevenient grace to conversion), he fights the truth with a poignard.  But the effort is in vain, as in his effort to destroy the painting to hide the evidence of his sin, he slays and finally disfigures himself, undone by his own Faustian bargain.

Bringing the insights of the Roman Catechism, Oscar Wilde, Gerard Manley Hopkins, and Hans Urs von Balthasar together, we can see that Christians are graced to have their own picture of Dorian Gray.  The Crucifix.

Every crucifix or painting of Christ crucified--the more realistic the better--shows us the hideousness of our sins and beckons us to repentance and to healing.  We cannot do much better than contemplate the various crucifixion scenes by Matthias Grünewald to realize the horror of our sins.  It will do us well, not to lash at Christ on the Cross with the knife of self-justification, but to let it pierce our own hearts, and, if we allow, the very Spirit of God will bring out the tears of sorrow and the words of prayer wherein all healing and reconciliation must begin:

Tibi soli peccavi, et malum coram te feci. 

Against you only have I sinned, and done evil in your sight.  (Ps. 51:4 [50:6])  I am sorry, Lord, for what I've done to you.

-----

Andrew M. Greenwell is an attorney licensed to practice law in Texas, practicing in Corpus Christi, Texas.  He is married with three children.  He maintains a blog entirely devoted to the natural law called Lex Christianorum.  You can contact Andrew at agreenwell@harris-greenwell.com.
---
Copyright 2016 - Distributed by THE CALIFORNIA NETWORK
Pope Francis Prayer Intentions for May 2016
Universal:
Respect for Women: That in every country of the world, women may be honored and respected and that their essential contribution to society may be highly esteemed.
Evangelization:
Holy Rosary: That families, communities, and groups may pray the Holy Rosary for evangelization and peace.

By Kenya Sinclair (CALIFORNIA NETWORK)
Notorious atheist group Freedom From Religion Foundation (FFRF) has struck again, this time at an East Liverpool high school in Ohio. LOS ANGELES, CA (Catholic Online) - The Ohio school district was forced to ban The Lord's Prayer after the FFRF complained the prayer ... continue reading
---

By Elise Harris (CNA/EWTN News)
On Sunday Pope Francis celebrated a special jubilee for deacons, telling them that a good servant is one who forgets themselves, letting go of their own plans and humbly placing their lives at the disposal of those to whom they are called to minister. Vatican City, ... continue reading
---

By (CNA/EWTN News)
A group of 61 cloistered nuns from six monasteries in Santiago, Chile made an historic visit to the local Women's Prison Center to spend time with the inmates and attend Mass with them. Santiago, Chile (CNA/EWTN News) - "I don't know if in the 400 years of the history ... continue reading
---

By Ann Schneible (CNA/EWTN News)
The story of a young migrant girl who drowned at sea was at the heart of Pope Francis' address to some 400 children who on Saturday had traveled to the Vatican from the southern Italian region of Calabria. Vatican City, Italy (CNA/EWTN News) - Speaking off the cuff to ... continue reading
---

By (CNA/EWTN News)
There's a demon that specializes in attacking the family, said exorcist César Truqui, a priest who participated in a course on exorcism held in Rome last year. Rome, Italy (CNA/EWTN News) - Fr. Truqui warned that everything that is harming the family, including ... continue reading
---

By Kenya Sinclair (CALIFORNIA NETWORK)
During an interview, Cardinal Robert Sarah explained the importance of priests facing east during Mass. LOS ANGELES, CA (Catholic Online) - In an interview with French Catholic magazine Famille Chrétienne, Cardinal Sarah, who is the prefect of the Congregation for ... continue reading
---

By Kenya Sinclair (CALIFORNIA NETWORK)
Rev. V. A. Anthony, of Brethren Assembly Church in Satna, his wife Prabha and one unnamed woman have been arrested in Aber, India after being accused of "forced conversions" and blaspheming against Hinduism. LOS ANGELES, CA (Catholic Online) - According to Christian ... continue reading
---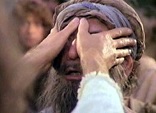 By Deacon Keith Fournier
The same Jesus who passed by Bartimaeus is alive today. The Good News is that no matter what has happened in our past, Jesus walks into the dusty streets of our lives this day. We simply need the eyes of living faith to see Him and the renewed heart to follow Him ... continue reading
---

By Kenya Sinclair (CALIFORNIA NETWORK)
In an attempt to make the Bible more interactive and entertaining to millennials, the King James Version (KJV) of the Bible has been translated with help from popular emoticons. LOS ANGELES, CA (Catholic Online) - According to The Memo, the new Bible, marked as ... continue reading
---

By Kenya Sinclair (CALIFORNIA NETWORK)
A new study revealed Welsh and English Catholics hold the highest retention rate of any denomination but maintain the lowest conversion rates. LOS ANGELES, CA (Catholic Online) - The report, titled the "Contemporary Catholicism in England and Wales," was issued by the ... continue reading
---
All Living Faith News