Fr. Pontifex talks about some of the changes you'll notice this week at Mass.
Enjoy the new video from Fr. Pontifex, this time on the changes you'll see for Holy Week.
---
Copywriter 2015 - Distributed by THE NEWS CONSORTIUM
Pope Francis Prayer Intentions for May 2015
Universal:
That, rejecting the culture of indifference, we may care for our neighbours who suffer, especially the sick and the poor.
Evangelization:
That Mary's intercession may help Christians in secularized cultures be ready to proclaim Jesus.

By Atarah Haely (NEWS CONSORTIUM)
A high school graduate stepped up to the podium during the Clay-Chalkville High School graduation ceremony and delivered a powerful prayer, after one woman had a medical emergency. The prayer moved the audience so much that his impromptu invocation was cheered for at ... continue reading
---

By Atarah Haely (NEWS CONSORTIUM)
"Charlie, Charlie" Challenge is a game now infamous on social media that encourage players to summon a demon. According to a Mirror Online, a Catholic priest has issued a letter warning about the dangers involved with doing such a ritual, and that the challenge is ... continue reading
---

By Tony Magliano
"The God of peace is never glorified by human violence," wrote the famous Trappist monk Thomas Merton. Whether it's on an individual, city, national, or international level, violence always dishonors God, and makes bad situations worse. The recent Baltimore City riots ... continue reading
---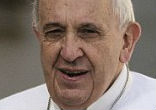 By Catholic Online (NEWS CONSORTIUM)
While frequently in the media's eye, Pope Francis in fact has little time for the media. After making a promise to the Virgin Mary, the Pope claims that he has not watched TV since 1990. He did not even watch the matches of his football team San Lorenzo de ... continue reading
---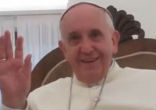 By Catholic Online (NEWS CONSORTIUM)
In his brief time as the leader of the Catholic Church, Pope Francis has done many remarkable things and has captured the world's attention. He came off as surprisingly humble in a recent interview with a fellow Argentinean journalist. Pope Francis says he ... continue reading
---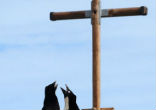 By Catholic Online (NEWS CONSORTIUM)
Pope Francis will release his anticipated teaching document on the environment and climate change in the coming weeks. Over the past several years, more faith traditions have rallied behind environmental protection. Churches have begun to press ecological ... continue reading
---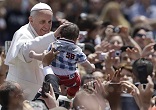 By Deacon Keith Fournier
We need to pray for a New Pentecost for the Church in this hour! We need more of the Holy Spirit for the New Evangelization of the Church - so that a renewed Church can engage in the missionary task of the Third Christian Millennium. We need to be baptized afresh ... continue reading
---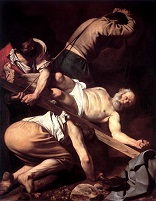 By Deacon Keith Fournier
Peter's wrong choices were not the end of the story of Gods plan for his life. Peter's denial crippled Peter emotionally and spiritually. He lost his way. That was until he encountered the Risen Christ. There, in that encounter, he allowed the belt of ... continue reading
---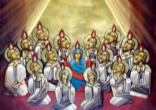 By Deacon Keith Fournier
The Church was empowered by the Holy Spirit to live differently in the midst of a world awaiting the fullness of redemption, to live as a new people to lead the world back to the Father, in and through the Son. Through their experience of the Holy Spirit the early ... continue reading
---

By Atarah Haely (NEWS CONSORTIUM)
What constitutes being the best university is oftentimes subjective and usually in adherence to one's beliefs and practices. Choosing a college is one of the biggest decisions many people are making. Some opt for those that offer the best training in the fields of ... continue reading
---
All Living Faith News