Another word for "moral squint" is tolerance.  Tolerance, of course, is touted by the secular liberals as the preeminent virtue.  Secular liberals who are moral relativists would have all of us adopt "moral squint."  If we are to be called benevolent, they would have us be blind to moral reality.  If we are to be considered loving, they would have us be deaf to moral truths.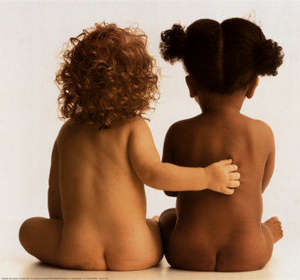 Tolerance
CORPUS CHRISTI, TX (Catholic Online) - As best as I have been able to determine, the term "moral squint" comes from Punch's Letters to his Son, the British humorist Douglas W. Jerrold's parodies of Lord Chesterfield's Letters to His Son, written by Philip Stanhope, the 4th Earl of Chesterfield.  Chesterfield's book bore the descriptive subtitle "On the Fine Art of Becoming a Man of the World and a Gentleman."  It was Jerrold's intent to write a sort of burlesque of Lord Chesterfield's "man-of-the-world" wisdom and pragmatic morality. 

Jerrold was right to take after Chesterfieldian morality.  Lord Chesterfield's morality is a morality unworthy of the name, and it slides quickly into purely temporal self-interest, which is clearly not the same as morality.  It is apparent that being moral is sometimes against one's temporal self-interest. 

The upshot of pragmatic Chesterfieldian morality is that, while it is eminently practical and tolerant, it is nothing less than moral pabulum.  By nimbly dancing around the moral questions it leads to the lack of moral conviction, to moral indifference, and even moral relativism. 

Samuel Johnson famously excoriated Lord Chesterfield's morals as the "morals of a whore and the manners of a dancing-master."  Like a whore, Chesterfieldian morality is not faithful to any one moral vision and is not wed to one moral truth.   Like a dancing master, its entire repertoire is a number of arbitrary steps intended artfully to dance around the fact that it is a moral strumpet.

While Chesterfieldian morality perhaps avoids the evils of hypocrisy, it does so by jettisoning any pretense to objective morality and hence virtue and vice.  As Oscar Wilde famously defined it, hypocrisy is the compliment that vice pays to virtue.  And that, of course, requires that virtue mean something.  When everything is measured by a tolerant and easy self-interest, there is no virtue to which vice can give its oblique compliment.  

In any event, the reference to "moral squint" is found in Punch's Letter No. XI, where Punch excoriates his son for the way he had treated the rich, affluent, and well-connected Alderman Bilberry who had lied to a musician asking for a tip telling him that he had no change.  The son reminded Mr. Bilberry that he in fact had change in his pocket because he had just received some from the bartender after having ordered a glass of ginger beer.

"My son," the father tells his son, "never see the meanness of mankind.  Let men hedge, and shirk, and shift, and lie, and with faces of unwrinkled adamant tell you the most monstrous falsehoods, either in their self-glorification, or to disguise some habitual paltriness, still, never detect the untruth; never lay your finger on the patch they have so bunglingly sewed upon their moral coat, but let them depart with the most religious persuasion that they have triumphantly bamboozled you." 

Never detect the moral truth.  That's the heart of Chesterfieldian morality.  Dance around it.  "By these means," the father continues, "although you are most efficiently assisting in the hypocrisy of life, you will be deemed a sociable, a most good-natured fellow."

"Be stone-blind," the father continues, at least insofar as it involves moral things, "and you will be benevolent" to those with social influence.  To moral truths "be deaf," the father advises, "and you will be all heart" to those with political and financial influence.

"To have an insight or at least to show you have it into the dirty evasions of life," Punch continues, "is to have a moral squint."

The Chesterfieldian "moral squint" is therefore defined as the ability to overlook, tolerate, and even treat as good and outstanding the "dirty evasions of life."  By being stone blind to moral reality, one will be called benevolent.  By being deaf to moral truths, one will be considered a loving fellow, all heart.

In Chesterfieldian morality, to live life with open, honest moral eyes-without "moral squint"-is in fact the iniquity.  "To lay your finger upon a plague-spot, is to be infected with malice.  No: though you meet with men scurfed with moral leprosy, see not the scales, but cry out lustily, 'What perfect gentlemen!'  To discover meanness in men, is, in men's opinion, to be strongly tinctured with the iniquity."

If one has developed "moral squint," then even though there be immoral wasps nests all around, the father notes, one ought not to cry "Wasps! Wasps!"  If we do so we will seem to be regarded as the "malicious, evil-minded fellow."  No.  By squinting we can call the wasps' nests honeycombs!  By being half blind, men can look like trees walking! (Cf. Mark 8:24)

This, of course, is quite contrary to the prophetic tradition which inspires Christianity.  God tells the prophet Ezekiel: "If I say to the wicked man, You shall surely die; and you do not warn him or speak out to dissuade him from his wicked conduct so that he may live: that wicked man shall die for his sin, but I will hold you responsible for his death."  (Ez. 3:18)  We are obliged to speak moral truths.

"The lamp of the body is the eye," our Lord reminds us.  "If your eye is single," in other words if our moral eye is not squinted, "your whole body will be filled with light; but if your eye is bad," if our moral eye is squinted, "your whole body will be in darkness."  (Matt. 6:22-23)

Another word for "moral squint" is tolerance.  Tolerance, of course, is touted by the secular liberals as the preeminent virtue.  Secular liberals who are moral relativists would have all of us adopt "moral squint."  If we are to be called benevolent, they would have us be blind to moral reality.  If we are to be considered loving, they would have us be deaf to moral truths. 

"Moral squint" allows us to overlook those wasps nests that are the conventions of the day such immodesty, contraception, premarital sex, abortion, homosexual marriage and regard them as honeycombs.  If, instead, we see things without "moral squint," but with clear eye, and ring the Ezechielian hue and cry against these sins, we will be branded moral troglodytes, misogynists, bigots, unloving, judgmental. 

In the play about St. Thomas More entitled A Man for All Seasons, the playwright Robert Bolt has the "man of the world" Cardinal Woolsey-a man of Chesterfieldian morality if there ever was one, whose life was one of "moral squint"-actually accuse the principled Thomas More of "moral squint."

"You're a constant regret to me, Thomas," the compromised and Machiavellian Churchman says.  "If you could just see facts flat on, without that moral squint; with just a little common sense, you could have been a statesman."

A statesman?  Perhaps.  But not a saint.

The irony in Cardinal Woolsey's advice is that Thomas was seeing the world with eyes full open.  St. Thomas More saw the "facts," at least the moral facts, "flat on."  It was Cardinal Woolsey who was squinting and overlooked or suppressed the moral facts.  Sure, More's morality-the absence of his moral squint-came at a heavy price: the cost of his head.  But the irony is that Woolsey did not fare better for all his worldly wisdom. 

As it turned out, St. Thomas More was both a statesman and a saint.

How do we avoid the "moral squint"? 

In avoiding "moral squint," Catholics have a great advantage.  They have a wonderful resource given to them by Jesus: the teaching Church, the Ecclesia docens. In speaking to his apostles, Jesus said, "He who hears you hears me, and he who rejects you rejects me."  That truth continues with the apostolic successors, our bishops in communion with the Pope.  (Luke 10:16)

Catholics who follow the guidance of the Magisterium in its moral teachings and in its social doctrine, both of which are built upon the objective natural moral law, can avoid the "moral squint" which the secular liberals would have us all adopt.

To follow the Magisterium is to follow the advice of the letter to the Hebrews, which tells us to "fix our eyes on Jesus."  Jesus, being both God and man, had no moral squint: he could neither deceive nor be deceived.  His eyes were whole and entire.  And the Church he founded, and which is guided by the Holy Spirit, is true to the Lord's moral vision.

To the advice of the secular liberal, the moral relativist-the Chesterfields and Punches of the day-who would tell us that tolerance of all manner of evils is the better, easier way, we might remember that the way to perdition is broad.  It is the harder, narrow way that leads to moral rectitude and, at the end of this short life, heaven.  (Matt. 7:13-14).  To their advice we might also quote Shakespeare: "The eye that told you so look'd but a-squint." (King Lear, V.iii.)

-----

Andrew M. Greenwell is an attorney licensed to practice law in Texas, practicing in Corpus Christi, Texas.  He is married with three children.  He maintains a blog entirely devoted to the natural law called Lex Christianorum.  You can contact Andrew at agreenwell@harris-greenwell.com.
---
Copyright 2016 - Distributed by THE CALIFORNIA NETWORK
Pope Francis Prayer Intentions for May 2016
Universal:
Respect for Women: That in every country of the world, women may be honored and respected and that their essential contribution to society may be highly esteemed.
Evangelization:
Holy Rosary: That families, communities, and groups may pray the Holy Rosary for evangelization and peace.

By Kenya Sinclair (CALIFORNIA NETWORK)
A new study revealed Welsh and English Catholics hold the highest retention rate of any denomination but maintain the lowest conversion rates. LOS ANGELES, CA (Catholic Online) - The report, titled the "Contemporary Catholicism in England and Wales," was issued by the ... continue reading
---

By Elise Harris (CNA/EWTN News)
For Pope Francis, prayer is neither a "magic wand" used to get what we want nor something casual we do only when we feel like it, but is rather the strength that sustains our faith in difficult moments. Vatican City, Rome (CNA/EWTN News) - "Jesus says that we need 'to ... continue reading
---

By Andrea Gagliarducci (CNA/EWTN News)
Former Pope Benedict XVI could appear in public once again on June 29, the 65th anniversary of his priestly ordination. Vatican City, Rome (CNA/EWTN News) - Speaking after the May 20 presentation of a book dedicated to Benedict XVI's pontificate, Archbishop Georg ... continue reading
---

By Tony Magliano
The best way to remember those who have been killed in battle is to work for the day when others will no longer be sent to take their place. Prayerfully reflecting on how to move away from war and war preparation should be central to every Memorial Day.Why do ... continue reading
---

By Ann Scneible (CNA/EWTN News)
The feast of the Holy Trinity is an invitation for us to commit to enriching our everyday relationships by promoting communion, consolation, and mercy, Pope Francis said during his weekly Sunday Angelus address. Vatican City, Rome (CNA/EWTN News) - "Our being created ... continue reading
---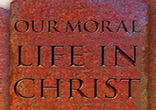 By Deacon Keith Fournier
What we choose determines who we become. Choosing what is good changes the chooser, empowering him or her to proceed along the pathways of virtue and develop the habitus - or habits- which promote Christian character. The Catechism of the Catholic Church ... continue reading
---

By Marshall Connolly (CALIFORNIA NETWORK)
Ever since the reveal of the Third Secret of Fatima in 2000, several people have insisted there's more to the secret than what the public was told. These rumors have taken a life of their own, prompting the Holy See to speak out against them. LOS ANGELES, CA (Catholic ... continue reading
---

By (CNA/EWTN News)
Recognizing the difference between a person who's possessed and a person struggling with a mental illness or other infirmity is a vital part of the ministry of exorcism, according to a long-time exorcist and priest. Rome, Italy (CNA/EWTN News) - Father Cipriano de Meo, ... continue reading
---

By (CNA/EWTN News)
It's a major miracle that you've probably never heard of. Lima, Peru (CNA/EWTN News) - On Sunday, Oct. 3, 1847, more than 2,000 people in Ocotlán, Mexico saw a perfect image of Jesus Christ crucified that appeared in the sky for more than 30 minutes.Approved by the ... continue reading
---

By (CNA/EWTN News)
During his Mass on Thursday, Pope Francis preached a warning to the rich who oppress the poor, focusing on employers who accumulate wealth by misusing those who work for them. Vatican City, Rome (CNA/EWTN News) - "We consider this drama of today: the exploitation of ... continue reading
---
All Living Faith News