Tragically, abortion is still legal after 40 years of struggle.
Life Dynamics, an anti-abortion pro-life organization fighting to end abortion has come out with a new brochure that tells the graphic and startling story of 18-year-old Marla Cardamone, who was killed along with her unborn baby, when she walked into a "safe" abortion clinic for a "safe" procedure.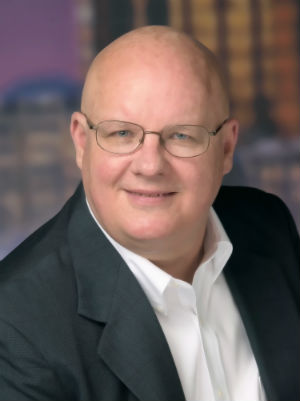 Mark Crutcher, President of Life Dynamics spoke with Catholic Online this morning.
Life Dynamics, an anti-abortion pro-life organization fighting to end abortion has come out with a new brochure that tells the graphic and startling story of 18-year-old Marla Cardamone, who was killed along with her unborn baby, when she walked into a "safe" abortion clinic for a "safe" procedure.

LOS ANGELES, CA (Catholic Online) - The brochure is the centerpiece of a new publicity campaign for Life Dynamics, which prompted Catholic Online to conduct an interview with the very gracious Life Dynamics President, Mark Crutcher.

COL: Mark, my wife is giving birth in a few weeks to our first baby. Obviously this is a very difficult issue for me to discuss at a time like this. Why are you doing this?

Crutcher: The issue is serious and heavy, it's obviously not a light subject but what we have to remember is all of us, if we want to win this thing, there are times we will have to get out of our comfort zone. I didn't like designing this brochure. You'd have to be pretty sick not to be wiped out by this.

COL: What is the purpose of the campaign?

Crutcher: It's to show the American people a side of the abortion issue that has been hidden from the American people. They have jumped through hoops to keep people from knowing about it.

Crutcher explained the essence of the problem, which is that Planned Parenthood and the pro-abortion lobby have managed to convince most Americans that abortion is a safe, clinical procedure.

However, to believe this requires a certain level of ignorance. First, one must deny the reality that individual life begins at conception, and second one must be ignorant of the fact that less than half of all people who enter an abortion clinic emerge alive. Even fewer unscathed. In fact, perhaps every person who endures an abortion is physically and mentally damaged in some way by the experience, not to mention the spiritual cost.

Crutcher said about the abortion industry, "We're going to hold their feet to the fire and make them explain this to the American people," referring to what happened to Marla.

"You have an 18 year old girl who climbed up on that abortionist's table and ended up a few hours later on an autopsy table," he said.

"The only contact most Americans have with death are funerals. Funerals are pretty sterile. That's the image most people have of death. But when a young girl like Marla goes into one of these places and winds up on an autopsy table it's not pretty. You're going to see it," he warned.
  
COL: Who do you want to reach with this campaign?

Crutcher: Every person in the US. The greatest thing would be to see this carried on national television so every person in American could see this. I'd like to see this on TV, and ask Americans "now are you comfortable with this?" Unfortunately, you and both know that won't happen because of the bias in the media.

COL: Mark, I've seen these kinds of campaigns before. I've seen the images of children murdered in the womb. Frankly, they disgust me. They upset me. However, we both know there are people out there who are so invested in their belief that they have become callous. They will simply tune this out and go right on preaching murder. Really, how is this going to impact them?

Crutcher: How is this going to impact them? They're not winnable. You write them off. They don't have values. Because of their involvement with abortion, their souls are so completely seared and they're so blinded by their love of abortion, they see things like this and they don't care.

COL: That makes sense, Mark. I recall watching a documentary about Auschwitz. They interviewed some of the former Nazi staff in the 80s and 90s. Until their dying days, many of them had no regrets. They were just doing their jobs they said. They were just Jews. It reminds me of the people who do this work and makes me wonder what they must say to themselves.

Crutcher: Their consciousness and souls are completely hollow.

COL: Yes.

COL: Mark, how do you plan to disseminate this message? How will you reach the most vulnerable - those faced with an unintended or complicated pregnancy?

Crutcher: We win them over by showing them the reality of what's going on here. Social media and the internet. The [mainstream] media isn't going to show it. We will use direct action through pro-life advocates around the country. We'll use the internet and social media. We'll use whatever venue we can find.

COL: How do you measure the results of these campaigns? Do you have any analytics by which to measure success?

Crutcher: You can't measure them. How do you quantify that? Anytime you do this, there has to be an element of faith here. I don't believe large percentages of the American people who do see this are not going to be affected by it.

COL: Mark, I know of kids who play these video games that involve killing. Some of it is quite graphic. Young people these days, even adults, see so much graphic violence on TV, in the movies and on the computer, that they're arguably desensitized. Won't some of these kids just say "whoa, how gnarly" and move on, unaffected?

Crutcher: I do believe this stuff affects them, somewhere inside them.

If you take a kid who's playing a computer game and he is shooting people, if you take 1,000 kids [playing the game] and ask them if this is real and they'd all say no. All 1,000 of them. But when they see this, they would acknowledge this is real. In fact, I think young people are going to be the most affected by this.

COL: What's the long term plan? Do you have a five-year or ten-year plan?

Crutcher: Our role in the pro-life movement is not related to legislation. Our role is to expose the abortion industry. We do a lot of undercover work. We have a lot of other projects. We do the grinding work of going undercover, finding their secrets, and exposing them.

The American people right now have this view of an abortion that a girl goes into a safe, clean abortion clinic pregnant and she comes out not pregnant. That's not what really happens. We want to show them what really happens we want to show them what abortion is really about.

COL: Mark, after 40 years, abortion is still legal in all 50 states. Isn't the pro-life track record rather poor? If this were a business, wouldn't most working in the movement be fired?

Crutcher: How long did it take to end slavery? Things don't happen overnight. We have to look at this as an event that is occurring in God's time not ours. We are impatient because we are only here for a short period of time but in God's time it's a blink of an eye, it's not a long time. God can end this in His time. Our job in the meantime is to be dedicated to the cause, to be loyal and to do our duties and dispatch them.

COL: Thank you, Mark.

Following the interview, a very frank discussion between myself and Catholic Online President, Michael Galloway ensued. Michael had a few thoughts to add.

Galloway: It has now been 40 years since Roe v Wade. There has been education, there has been awareness, there has been 100's of millions of dollars raised, but the truth is Abortion is Still Legal in all 50 states, PERIOD.

The reality is as of today's date, we have LOST this evil battle. It is now time we develop a plan. We need a plan like General Sherman during the Civil War. We need a plan like General Patton during World War II.

Galloway is probably right. Although the sincerity of the pro-life community leadership cannot be questioned, the effectiveness of tactics such as startling brochures and awareness campaigns must be evaluated.

In every other business endeavor, success or failure is evaluated by metrics. Executives are expected to set goals, design plans, and meet objectives or else they are dismissed. In the abortion fight, every battle fought to date has been at best a minor victory, or most typically a defeat. And this isn't as metaphorical as it sounds because the body count is real.

For now, we can only pray and support courageous endeavors such as those made by Life Dynamics and Mark Crutcher to expose the truth about Planned Parenthood and other abortion mongers. Meanwhile, today may be a good time to cast about for a plan. New tactics, bold leadership, and accountable progress are required. The abortion fight is a fight for life at every level. Today it's children, tomorrow it could be the elderly, or the sick and infirm. Even if we never fall down this slippery slope, we still have genocide-scale mass murder occurring every year in our abortion clinics.

It's time to get outside of the box we have been in for forty years.

Our babies have trembled in the womb for long enough.

TO VIEW THE BROCHURE: The brochure is in print at this moment. It will be hosted online shortly. When that happens, Catholic Online will share the link for mature viewing.





---
Copyright 2016 - Distributed by THE CALIFORNIA NETWORK
Pope Francis Prayer Intentions for May 2016
Universal:
Respect for Women: That in every country of the world, women may be honored and respected and that their essential contribution to society may be highly esteemed.
Evangelization:
Holy Rosary: That families, communities, and groups may pray the Holy Rosary for evangelization and peace.

By (CNA/EWTN News)
There's a demon that specializes in attacking the family, said exorcist César Truqui, a priest who participated in a course on exorcism held in Rome last year. Rome, Italy (CNA/EWTN News) - Fr. Truqui warned that everything that is harming the family, including ... continue reading
---

By Kenya Sinclair (CALIFORNIA NETWORK)
During an interview, Cardinal Robert Sarah explained the importance of priests facing east during Mass. LOS ANGELES, CA (Catholic Online) - In an interview with French Catholic magazine Famille Chrétienne, Cardinal Sarah, who is the prefect of the Congregation for ... continue reading
---

By Kenya Sinclair (CALIFORNIA NETWORK)
Rev. V. A. Anthony, of Brethren Assembly Church in Satna, his wife Prabha and one unnamed woman have been arrested in Aber, India after being accused of "forced conversions" and blaspheming against Hinduism. LOS ANGELES, CA (Catholic Online) - According to Christian ... continue reading
---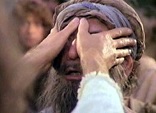 By Deacon Keith Fournier
The same Jesus who passed by Bartimaeus is alive today. The Good News is that no matter what has happened in our past, Jesus walks into the dusty streets of our lives this day. We simply need the eyes of living faith to see Him and the renewed heart to follow Him ... continue reading
---

By Kenya Sinclair (CALIFORNIA NETWORK)
In an attempt to make the Bible more interactive and entertaining to millennials, the King James Version (KJV) of the Bible has been translated with help from popular emoticons. LOS ANGELES, CA (Catholic Online) - According to The Memo, the new Bible, marked as ... continue reading
---

By Kenya Sinclair (CALIFORNIA NETWORK)
A new study revealed Welsh and English Catholics hold the highest retention rate of any denomination but maintain the lowest conversion rates. LOS ANGELES, CA (Catholic Online) - The report, titled the "Contemporary Catholicism in England and Wales," was issued by the ... continue reading
---

By Elise Harris (CNA/EWTN News)
For Pope Francis, prayer is neither a "magic wand" used to get what we want nor something casual we do only when we feel like it, but is rather the strength that sustains our faith in difficult moments. Vatican City, Rome (CNA/EWTN News) - "Jesus says that we need 'to ... continue reading
---

By Andrea Gagliarducci (CNA/EWTN News)
Former Pope Benedict XVI could appear in public once again on June 29, the 65th anniversary of his priestly ordination. Vatican City, Rome (CNA/EWTN News) - Speaking after the May 20 presentation of a book dedicated to Benedict XVI's pontificate, Archbishop Georg ... continue reading
---

By Tony Magliano
The best way to remember those who have been killed in battle is to work for the day when others will no longer be sent to take their place. Prayerfully reflecting on how to move away from war and war preparation should be central to every Memorial Day.Why do ... continue reading
---

By Ann Scneible (CNA/EWTN News)
The feast of the Holy Trinity is an invitation for us to commit to enriching our everyday relationships by promoting communion, consolation, and mercy, Pope Francis said during his weekly Sunday Angelus address. Vatican City, Rome (CNA/EWTN News) - "Our being created ... continue reading
---
All Living Faith News