Heath's main concern was what people would think of him. How could he, the perfect man, have a baby with Down Syndrome?
Today's video tells the story of Heath, the man whose perfect life didn't turn out the way he expected. An overachiever, he excelled at everything he did: in school, on the athletics track, as a pilot. He married Jennifer, his high school sweetheart, and they soon had a beautiful daughter. Heath looked forward to them having a son to round out their perfect family. He was disappointed when their second child turned out not only to be a girl, but also to have Down's syndrome. Heath's main concern was what people would think of him. How could he, the perfect man, have a baby with Down Syndrome?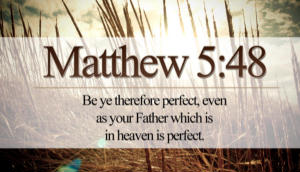 WASHINGTON, DC (Catholic Link) - When I first saw this video I was mainly struck by the obvious pro-life aspect, especially the courage of Jennifer in refusing to have an abortion despite her fears that her husband would leave. But there is a lot more to it.
Firstly, what does it mean to be perfect? We live in a very perfectionist culture, and in many ways the more we achieve the harder it is for us when we fail. We are pushed to excel at everything, whether that means being the smartest, the fastest, the most popular, the owner of the coolest cell phone or the biggest house.

Being the best is made even harder by the opposing train of thought which says that it's not fair if some people are better at things than others and so there will be no prizes, because everyone's a winner!

We then find ourselves wondering, how am I supposed to succeed when the opportunities to succeed have been taken away from me? Even the Gospel tells us to "be perfect" as our heavenly Father is perfect. Be as perfect as God? But I'm not the best at anything! Why would God set me such an impossible task?
Heath is a man who has figured out the answer to this: he now knows he is not perfect, but one thing is, and that is his love for his daughter Paisley who was born with Down's syndrome. God is perfect, He is love. So when we listen to the words of Jesus telling us to be perfect we need to remember that he is no talking about races or exams or possessions, it is not about never making a mistake, he is talking about love. Love, as St Augustine says, and do what you like. 
This brings me on to my second point which is happiness. God has a plan for our happiness, and it's not about passing exams and winning races. The plan is not about what we can do, it's about who we are: it is a plan of love. To be happy, we need to be fully ourselves, the people God has called us to be. Part of that certainly includes nurturing the talents God has given us, but the way we become fully ourselves is by giving of ourselves to other people.

Heath is obviously a great athlete, but he didn't run 321 miles because he wanted to win races. He did it because he wanted the world to know he was proud of his daughter and to change the way people think about Down's syndrome. He was thrilled when they won a race, but his happiness in life comes from loving Paisley (and his other children), caring for her and being a good father. He gives himself to his daughter by loving her: this makes him happy and fulfilled. He started out with a checklist of perfection which he thought would lead to happiness, and it was only when he let the list go that he really became happy.

Real love always has the other's interests at heart, and we can see this with Heath and Paisley. Once his fears were for himself and what other people would think of him. Now his fears are only for Paisley, that other people might be unkind to her and cause her pain. Heath's love is also open, he talks about what he has learned from Paisley. Jennifer also showed this real love (which often means standing out from the crownd) when she refused to do something she knew was wrong, literally risking her life as she knew it, when the man she loved asked her to. Loving in this way made Jennifer more open, and she was then able to allow Paisley into her heart soon after she was born.

Finally I would like to ask a question. This video challenges the way we see perfection, love and happiness, but where have our ideas about them come from? We need to be aware of the messages the world is constantly giving us, what they are and where they come from. As Catholics we need to have the truths of the Gospel at our fingertips so that when we come across these ideas (many of which are plain wrong, or even crazy) we know how to respond to them.

-----
Catholic-link.com is a website run by a group of young Catholics seeking to offer videos and resources to help others in their apostolate. See us on Facebook!
---
Videos and resources for Catholic apostolate.
---
---
---

By Andrea Gagliarducci (CNA/EWTN News)
Former Pope Benedict XVI could appear in public once again on June 29, the 65th anniversary of his priestly ordination. Vatican City, Rome (CNA/EWTN News) - Speaking after the May 20 presentation of a book dedicated to Benedict XVI's pontificate, Archbishop Georg ... continue reading
---

By Tony Magliano
The best way to remember those who have been killed in battle is to work for the day when others will no longer be sent to take their place. Prayerfully reflecting on how to move away from war and war preparation should be central to every Memorial Day.Why do ... continue reading
---

By Ann Scneible (CNA/EWTN News)
The feast of the Holy Trinity is an invitation for us to commit to enriching our everyday relationships by promoting communion, consolation, and mercy, Pope Francis said during his weekly Sunday Angelus address. Vatican City, Rome (CNA/EWTN News) - "Our being created ... continue reading
---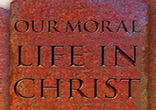 By Deacon Keith Fournier
What we choose determines who we become. Choosing what is good changes the chooser, empowering him or her to proceed along the pathways of virtue and develop the habitus - or habits- which promote Christian character. The Catechism of the Catholic Church ... continue reading
---

By Marshall Connolly (CALIFORNIA NETWORK)
Ever since the reveal of the Third Secret of Fatima in 2000, several people have insisted there's more to the secret than what the public was told. These rumors have taken a life of their own, prompting the Holy See to speak out against them. LOS ANGELES, CA (Catholic ... continue reading
---

By (CNA/EWTN News)
Recognizing the difference between a person who's possessed and a person struggling with a mental illness or other infirmity is a vital part of the ministry of exorcism, according to a long-time exorcist and priest. Rome, Italy (CNA/EWTN News) - Father Cipriano de Meo, ... continue reading
---

By (CNA/EWTN News)
It's a major miracle that you've probably never heard of. Lima, Peru (CNA/EWTN News) - On Sunday, Oct. 3, 1847, more than 2,000 people in Ocotlán, Mexico saw a perfect image of Jesus Christ crucified that appeared in the sky for more than 30 minutes.Approved by the ... continue reading
---

By (CNA/EWTN News)
During his Mass on Thursday, Pope Francis preached a warning to the rich who oppress the poor, focusing on employers who accumulate wealth by misusing those who work for them. Vatican City, Rome (CNA/EWTN News) - "We consider this drama of today: the exploitation of ... continue reading
---

By Kenya Sinclair (CALIFORNIA NETWORK)
William Friedkin, the director of famous horror film "The Exorcist," described a time he was invited to document a real exorcism at the Vatican. LOS ANGELES, CA (Catholic Online) - According to AFP, Friedkin shared his experience at the Cannes film festival Thursday ... continue reading
---

By Kenya Sinclair (CALIFORNIA NETWORK)
We all have bad days - but did you know the devil preys on you when you are the most vulnerable? LOS ANGELES, CA (Catholic Online) - Life is never easy for long. Children, work, school and illness often interfere with the plans we've made for ourselves, and it is ... continue reading
---
All Living Faith News