By Marshall Connolly, Catholic Online (NEWS CONSORTIUM)
12/5/2012 (3 years ago)
Catholic Online (www.catholic.org)
Humantiatrian mission continues to help those in greatest need.
Catholic Online recently had the opportunity to check in with the Casa Juan Diego in Houston, and to speak with the mission's founders, Mark and Louise Zwick. Casa Juan Diego is a humanitarian mission that has operated since the 1980's in Houston, Texas. The mission caters to some of the poorest of the poor in the heart of the city.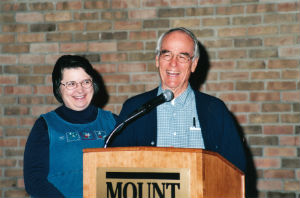 Mark and Louise Zwick.
HOUSTON (Catholic Online) - The Zwicks also publish the Houston Catholic Worker, a bilingual newspaper which spreads the word about the mission as well as inspirational and educational stories about the faith.

We sat down with the Zwicks and talked about their mission, their history, and their needs.

COL: What is the greatest challenge facing Casa Juan Diego today?

Zwicks: Our greatest challenge is responding to the needs of the poor, the sick, and the injured. Second is the need for more bilingual full-time live-in Catholic Workers to join us.

COL: What inspired you to embark on this mission?

Zwicks: We named the House of Hospitality Casa Juan Diego for the man to whom Our Lady of Guadalupe appeared. We saw him as a model for ordinary people like ourselves, a humble person being able to accomplish a lot through God's grace.

We were [also] inspired by Dorothy Day and Peter Maurin and their vision of the Gospel - a special way of living it. We see the Christian life as giving up all and following Jesus and working out our salvation through the Works of Mercy.

When we went to live in El Salvador many years ago, we were inspired by the Church, by Catholics in that poor country giving their lives in helping and serving their neighbors, giving witness to the Gospel.

After our time in Central America, we came to Houston, Texas. When refugees from the wars in Central America began pouring, we felt the responsibility to open a House of Hospitality for homeless refugees and immigrants. In the countries where civil wars were taking place, there was a lot of forced recruitment of teenagers on both sides. A truck drove around and young men were placed in it and thus in the army, or guerrillas found young people and in both cases, there was no choice. Many young teenagers were sent out of these countries by their families because they did not understand what they would be fighting and dying for. Others left escaping death squads. We knew about these realities because we had lived there when the wars were starting.

COL: About how much aid does Casa Juan Diego distribute in a given year?

Zwicks: We have expanded from one shabby storefront building to nine Houses of Hospitality and serve many guests, up to 100 a night. Our guests include refugees, new immigrants, pregnant or battered immigrant women and their children, and many sick. We also provide take-home food to hungry, on average 600 per week. Our medical clinics are staffed by volunteer doctors and nurses. We purchase medicines for patients who cannot afford them.

Our biggest expense is supporting very sick or paralyzed people and their families, individuals who are not eligible for any government assistance.  If a person is very ill, they cannot work, and the person who cares for them cannot work. The hospitals of Houston call us daily to provide support for people ready to leave the hospital. Each of those whom we currently support, in addition to those who are ill who live in our own houses, costs us between $500 and $800 a month. We are assisting 90 persons at this time.

COL: What sustains you? How are your personal needs for food, clothing, shelter, and medical care met?

Zwicks: Casa Juan Diego depends completely on donations. We do have a secret that helps us survive. That secret comes from Dorothy Day and Peter Maurin and St. Francis. There are no salaries at Casa Juan Diego; all Catholic Workers live, work, and eat in the Houses of Hospitality and give their work as a gift. We do purchase health insurance for our Workers through the Catholic Volunteer Network. Casa Juan Diego is a non-profit corporation.

COL: How does the community respond to Casa Juan Diego? Are they supportive? Do you have entities within the community that resist your work or any expansion of your facilities?

Zwicks: Our work is mainly supported by the Catholic community, although those of other faiths also assist. The properties are owned by Casa Juan Diego.

We began in 1980 and still today are located near the inner city of Houston. In the early days there was some opposition, but that faded away after people realized that we were doing the Works of Mercy. In recent years the area has become gentrified, but we have had no major problems.

COL: Have you seen a change since the start of the Great Recession in 2008? What changes have you observed since you started your work?

Zwicks: The biggest change is in the number of sick and injured people that come to ask our assistance. When this first started happening, we said to each other, well we don't do that. However, since no one else helps these families, we felt Casa Juan Diego must respond.

COL: How are the spiritual needs of your clients [guests] met?

Zwicks: We do not use the word clients, but rather people or for those who stay in our Houses of Hospitality, "guests," as St. Benedict recommended. We have Mass each Wednesday evening for our guests with opportunity for confession. We take guests who would like to go to Mass at a parish on Sunday. Not all of our guests are Catholic.

COL: Does the CJD organize community events?

Zwicks: We do not have galas or that type of events. We have many events each day with people coming to visit and make donations, and many people ringing the doorbell to ask for help.

The Catholic community sends their young people to us for formation from various parish programs. Youth or confirmation groups or Catholic high school students often have workdays when they help to organize donations and give other practical help.

COL: Prayer must certainly be a major part of your work. Do you have any favorite prayers or stories about the power of prayer that you would like to share with us?

Zwicks: The Catholic Workers pray Morning Prayer from the Divine Office each day. With our guests we pray the prayer for the canonization of Dorothy Day which is found on a Holy Card with her picture. We are now publishing stories in our newspaper, the Houston Catholic Worker, from readers whose prayers were answered through the intercession of Dorothy Day. They know that her cause has been started in Rome. We try to follow St. Augustine's maxim, "Pray as though everything depended on God. Work as though everything depended on you."

COL: Can you share a fun or amusing story related to CJD?

Zwicks: Our lives are filled with stories. Some are tragic, some are joyful, and some are exasperating. Here is one story:

We have been known to give the shirt off our very backs. One day an old friend came to give us his change of address and a $500 check. Mark put the check in his shirt pocket, as well as the change of address. On his way out of Casa Juan Diego he encountered a young man from the United States who said he was hungry. Being in a hurry to pick up another person who was waiting, Mark quickly made some sandwiches and wrapped them. Next the visitor said he needed some clothes. He did smell bad and his clothes were dirty. Mark simply took off his shirt and gave it to him (He had a white t-shirt on underneath). After Mark went to the clothing room to find another shirt, it struck him-the check was in the pocket of the shirt he had just given the young man! He lost no time looking up and down the streets of the neighborhood for the man in his shirt. But he couldn't find him! Finally, it occurred to him that the man might have gone to a local fast food restaurant to have a coke with his sandwiches. The manager there said that a young man fitting the description had just left. Mark dashed between cars at the corner of Washington and Shepherd, caught up with him, and offered him the shirt he had just selected from the clothing room, "Could I ask you to exchange that shirt for this beautiful shirt so that I could have mine back?" As he received his shirt, Mark was relieved to find the check still in the pocket. When someone brings a check to donate, Mark's shirt pocket continues to be our best temporary filing system before going to the bank.

COL: What are your specific, immediate needs? What can people do to be of help in your work?   

Zwicks: The most helpful contribution would be to sponsor a sick or injured individual for a month or several months. For this purpose checks can be made out to Casa Juan Diego, marked on the bottom for the sick and injured, and mailed to Casa Juan Diego, P. O. Box 70113, Houston, TX 77270.

There are [also] many practical things that we can use that would be helpful if people live in the Houston area, such as brown rice, pinto beans, fresh fruit, coffee, sugar, toilet tissue, laundry soap powder, dishwashing liquid, deodorant, baby wipes, adult diapers, wheel chairs. Sometimes these items are expensive to ship from a distance, but some may be purchased online and shipped.

COL: How can people "follow" you?

Zwicks: We have a web site at cjd.org. We are glad to mail our newspaper to anyone who requests it. The Houston Catholic Worker can be requested through our web site or by writing to P. O. Box 70113, Houston, TX 77270. To drop off donations in Houston, the address is 4818 Rose, Houston, TX 77007.

Your readers may be interested in the two books that we have two published by Paulist Press:

1) The Catholic Worker Movement: Intellectual and Spiritual Origins

and

2) Mercy Without Borders: The Catholic Worker and Immigration Mercy Without Borders is filled with stories from Casa Juan Diego.

Both are by Mark and Louise Zwick.

Thank you, Mark and Louise for your time and may God bless you and all the work you do in His name.

EDITOR'S NOTE: To our readers, if you would like to send a donation to the casa Juan Diego, please send your gifts to: Casa Juan Diego, P. O. Box 70113, Houston, TX 77270 and donations of physical items to 4818 Rose, Houston, TX 77007.


---
Copyright 2016 - Distributed by THE CALIFORNIA NETWORK
Pope Francis Prayer Intentions for May 2016
Universal:
Respect for Women: That in every country of the world, women may be honored and respected and that their essential contribution to society may be highly esteemed.
Evangelization:
Holy Rosary: That families, communities, and groups may pray the Holy Rosary for evangelization and peace.

By Kenya Sinclair (CALIFORNIA NETWORK)
Notorious atheist group Freedom From Religion Foundation (FFRF) has struck again, this time at an East Liverpool high school in Ohio. LOS ANGELES, CA (Catholic Online) - The Ohio school district was forced to ban The Lord's Prayer after the FFRF complained the prayer ... continue reading
---

By Elise Harris (CNA/EWTN News)
On Sunday Pope Francis celebrated a special jubilee for deacons, telling them that a good servant is one who forgets themselves, letting go of their own plans and humbly placing their lives at the disposal of those to whom they are called to minister. Vatican City, ... continue reading
---

By (CNA/EWTN News)
A group of 61 cloistered nuns from six monasteries in Santiago, Chile made an historic visit to the local Women's Prison Center to spend time with the inmates and attend Mass with them. Santiago, Chile (CNA/EWTN News) - "I don't know if in the 400 years of the history ... continue reading
---

By Ann Schneible (CNA/EWTN News)
The story of a young migrant girl who drowned at sea was at the heart of Pope Francis' address to some 400 children who on Saturday had traveled to the Vatican from the southern Italian region of Calabria. Vatican City, Italy (CNA/EWTN News) - Speaking off the cuff to ... continue reading
---

By (CNA/EWTN News)
There's a demon that specializes in attacking the family, said exorcist César Truqui, a priest who participated in a course on exorcism held in Rome last year. Rome, Italy (CNA/EWTN News) - Fr. Truqui warned that everything that is harming the family, including ... continue reading
---

By Kenya Sinclair (CALIFORNIA NETWORK)
During an interview, Cardinal Robert Sarah explained the importance of priests facing east during Mass. LOS ANGELES, CA (Catholic Online) - In an interview with French Catholic magazine Famille Chrétienne, Cardinal Sarah, who is the prefect of the Congregation for ... continue reading
---

By Kenya Sinclair (CALIFORNIA NETWORK)
Rev. V. A. Anthony, of Brethren Assembly Church in Satna, his wife Prabha and one unnamed woman have been arrested in Aber, India after being accused of "forced conversions" and blaspheming against Hinduism. LOS ANGELES, CA (Catholic Online) - According to Christian ... continue reading
---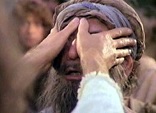 By Deacon Keith Fournier
The same Jesus who passed by Bartimaeus is alive today. The Good News is that no matter what has happened in our past, Jesus walks into the dusty streets of our lives this day. We simply need the eyes of living faith to see Him and the renewed heart to follow Him ... continue reading
---

By Kenya Sinclair (CALIFORNIA NETWORK)
In an attempt to make the Bible more interactive and entertaining to millennials, the King James Version (KJV) of the Bible has been translated with help from popular emoticons. LOS ANGELES, CA (Catholic Online) - According to The Memo, the new Bible, marked as ... continue reading
---

By Kenya Sinclair (CALIFORNIA NETWORK)
A new study revealed Welsh and English Catholics hold the highest retention rate of any denomination but maintain the lowest conversion rates. LOS ANGELES, CA (Catholic Online) - The report, titled the "Contemporary Catholicism in England and Wales," was issued by the ... continue reading
---
All Living Faith News