The Catholic Church is going to lead the way like it led the West out of the Dark Ages around 1000 years ago
The world is an amazing place, and as a young man I was dying to "cut the cord," so I could dive in and explore it on my own. When I left home for college, I finally took the plunge. But the world around me was changing fast, and I surfaced in a strange new world. It was exciting, but there was something unsettling about it.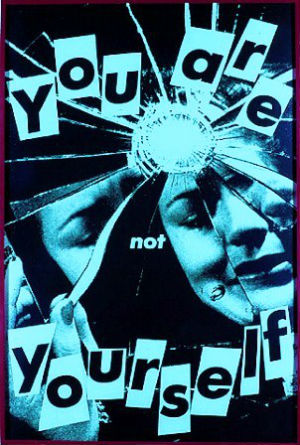 KNOXVILLE, TN (Catholic Online) - The world is an amazing place, and as a young man I was dying to "cut the cord," so I could dive in and explore it on my own. When I left home for college, I finally took the plunge. But the world around me was changing fast, and I surfaced in a strange new world. It was exciting, but there was something about it that was unsettling. It wasn't just the newness of it all, something was not right.

This strange new world stripped me of much that I had known. That was not hard to do I am sorry to say. Then it tried to fill my head with strange ideas and beliefs, and I willingly allowed it. But these strange ideas and beliefs did not take root and bear fruit within me. They withered and died. (I now realize this was grace working in my life.) The world I am referring to is Western culture.

Confronting Western culture was one of the most significant experiences of my faith journey. The other was confronting Catholicism, but that part of my story comes much later. My initial experience of Western culture involved searching for truth and meaning in liberal studies and the sciences. It also involved taking a hard look at our secular society and trying to make sense out of it.

This experience caused me to wonder why Western culture is the way it is? I wondered about this for many years, and the best answer I have come up with is Postmodernism. For all practical purposes, one of the key reasons why I am Catholic today is because I came to reject the postmodern view of the world. Therefore, in this article I will discuss our culture in terms of Postmodernism and the role it played in my faith journey.

I believe Postmodernism best describes the culture in which we are living. It is the dominant world view in the academic, cultural, media, legal, and political communities today. It is increasingly what our children are being taught in school, what we hear in popular music, and what we watch on TV. So understanding Postmodernism is not just about my faith journey, it is about everyone's faith journey, including yours.

Much of what I will say about Postmodernism is based on an excellent series of video-taped lectures by Dr. Stephen Hicks. However, my summary on Postmodernism is only a partial overview of the subject, and it reflects my understanding of Dr. Hicks' lectures. Therefore, if I have misstated anything, do not fault the good doctor.  

Postmodernism has not been around very long. It came onto the intellectual scene around the 1950's. I watched without comprehension as it began to dominate the culture in the 1980's. Some of its founders are Foucault, Derrida, and Lyotard. Postmodernism is not easily defined. It is a sprawling intellectual and cultural movement. It is unlike anything I have ever known. It does not desire to develop or build on the old (antiquity or tradition). Instead, it views the old with contempt, and completely rejects it.

You could say it is a radical reaction against most of the traditions that many of us have known. One of the most fundamental premises of Postmodernism is that our traditional beliefs in God, religion, truth, reason, science, progress, right and wrong, liberty, democracy, free markets, and the pursuit of happiness are wrong, so wrong that Western civilization itself, especially as it is manifested in the United States, is viewed by postmodernists as pathological, fraudulent and a complete failure. To help us better understand Postmodernism, Dr. Hicks has organized it into five categories: epistemology, metaphysics, human nature, ethics, and politics.

Epistemology is the branch of philosophy that concerns the nature of knowledge: what it is and how we know. Postmodernism is an extreme form of skepticism called nihilism. Skeptics doubt our ability to acquire true knowledge. Nihilists deny true knowledge exists. Nihilists also doubt the existence of truth, but if it did exist, they tell us, it would not matter because we cannot know it. For postmodernists, then, there is no one truth, only narratives.

Metaphysics is the branch of philosophy that deals with the nature of being and the essence of things. According to Dr. Hicks, the metaphysics of Postmodernism claims that there is no such thing as one true account of reality. It seems to reject the belief that reality is based on an objective structure. Thus, there are no objectively ordered principles which govern or restrict human behavior. There is no natural law, no meaning beyond blind physical processes, no spiritual reality, and no God.

The postmodernist view of human nature is based on environmental determinism. This is the belief that human nature is malleable. All that we are, the postmodernist tells us, is derived from our culture or our group. We are literally constructed by our group, and we cannot surpass it. We cannot be objective beyond our group. Thus, there is no one moral truth. Right and wrong are determined by the group. This also means that human beings have a collectivist nature.

The ethics of Postmodernism sees the world in crisis, human nature as flawed, and groups in conflict based on domination and oppression. As a result, Postmodernists see men and women, whites and blacks, rich and poor, America and other nations, humans and the planet as being in conflict. Postmodernists tell us that the stronger groups have a duty to identify with the weaker, oppressed groups. You could also say it this way: All people should side with the weaker groups and against the stronger groups.

Dr. Hicks' final category is politics. Postmodernism is a highly political movement. Postmodernists see politics as the solution to our problems. But the focus is on the group, not the individual. Hence, the foundation of postmodern politics is group egalitarianism and "change," not individual rights. I understand this to mean that individualism is to be undermined throughout the general population. To achieve this goal, postmodernists seek to curtail ideals like liberty, democracy, free markets, and mediating institutions like the family and the Church. Consequently, one of the most cherished values of Postmodernism is the acquisition of political power. The preferred instrument of this power is an authoritarian, socialist state.

Dr. Hicks' lectures helped me better understand why Western culture is the way it is. Postmodernism provides me with a unifying context for the popular ideas and issues of our time, the "bad isms" if you will. Virtually all of the "bad isms" fit neatly under the umbrella of Postmodernism, even though they often form a loose coalition. I am referring to philosophical ideas like materialism, idealism, subjectivism, relativism, skepticism, nihilism, and secularism; but not just these, other ideas too, ideas such as atheism, feminism, free love, liberalism, multiculturalism, and socialism.

For instance, the philosophical ideas I just mentioned are like food for Postmodernism. In addition, postmodern atheism is fertile ground for the growth of the anti-Christian form of secularism we see today. The postmodern understanding of human nature and groups supports feminism, homosexuality and multiculturalism. Furthermore, most, if not all, of the major postmodernists are Marxists or socialists. And I see little distinction between a postmodernist and a liberal. For me, the terms are synonymous.  

I believe that Postmodernism and this coalition of ideas have been the main drivers of our society for many years. Over the years, I have heard about a culture war. Now I am convinced that the rise of Postmodernism is what that war is all about, and it seems to me that the 2012 presidential election is at the center of the culture war at this moment. However, while the Democratic party seems to be one of the main engines of Postmodernism today, it has also infected the Republican party and just about every institution in our society. Given its ubiquity and my search for truth, I have had to confront Postmodernism and make a personal choice.

Blessed John Paul II touches on the main reason why I came to reject Postmodernism in his encyclical, Faith and Reason. He refers to Postmodernism as a form of nihilism, a denial of all foundations and the negation of all objective truth, the philosophy of nothingness where there is only sensation and experience and everything is fleeting. He says that based on some currents of postmodern thought, ". . . the time of certainties is irrevocably past, and the human being must now learn to live in a horizon of total absence of meaning, where everything is provisional and ephemeral" (113).

I cannot live like that. I need something solid to stand on, and I find it in objective truth and reason. I simply cannot deny the order, structure, unity, beauty and goodness I see in the world, or the patterns and relationships I see in the desires and moral struggles of the human person. Even though my knowledge of truth is often obscure and limited, it still gives me something solid to stand on. Without this foundation, reality and fantasy become too easily intertwined, and my life becomes surreal: order gives way to chaos, and beauty gives way to the grotesque; I make too many mistakes; I become easy prey to lies and manipulation; I feel a loss of dignity and freedom.

Postmodernists do not seem to value objective truth or reason. They seek subjective experience and strive to be interesting. But without objective patterns and structures for my mind to follow, the grotesque constructions often arising out of Postmodernism quickly become meaningless and boring to me. What's more, postmodernists claim theirs' is a higher ethic, but I see in Postmodernism a merciless, rigid bureaucracy accusing us all and enslaving us, much like the culture depicted through the two main characters in Les Miserables, the ex-convict Jean Valjean and Javert, a rigid, guilt-ridden police inspector.

The more Postmodernism takes over our culture, the less I relate to it and the more alien the world seems to me. I have experienced real alienation from the world in recent years, at least the postmodern world. I recall the great prayer of Jesus when he said, "They do not belong to the world any more than I belong to the world" (Jn, 17:16). Now, I finally understand what the Church means when she says that we are not of this world and that there will always be tension between the world and the Christian. It is in this tension that God allowed me to travel the road which led back to the faith of my birth. And it is in this tension that I am called to renew my faith daily, as are many of you.

There is no doubt in my mind that Postmodernism has embraced some of the worst ideas found in Western philosophy. Yet by radicalizing those ideas, Postmodernism is showing us their logical conclusion: that they are bad ideas which do not work and are destructive. Postmodernism is a house of cards destined to fall. When it falls, I believe Western philosophy will be forced to clean its house, and this will pave the way for the next phase of our history and a deeper understanding of human existence. I also believe that the Catholic Church is going to lead the way like it led the West out of the Dark Ages around 1000 years ago.  

-----

Michael Terheyden was born into a Catholic family, but that is not why he is a Catholic. He is a Catholic because he believes that truth is real, that it is beautiful and good, and that the fullness of truth is in the Catholic Church. However, he knows that God's grace operating throughout his life is the main reason he is a Catholic. He is greatly blessed to share his faith and his life with his beautiful wife, Dorothy. They have four grown children and three grandchildren.

-----
---
Copyright 2016 - Distributed by THE CALIFORNIA NETWORK
Pope Francis Prayer Intentions for May 2016
Universal:
Respect for Women: That in every country of the world, women may be honored and respected and that their essential contribution to society may be highly esteemed.
Evangelization:
Holy Rosary: That families, communities, and groups may pray the Holy Rosary for evangelization and peace.

By (CNA/EWTN News)
There's a demon that specializes in attacking the family, said exorcist César Truqui, a priest who participated in a course on exorcism held in Rome last year. Rome, Italy (CNA/EWTN News) - Fr. Truqui warned that everything that is harming the family, including ... continue reading
---

By Kenya Sinclair (CALIFORNIA NETWORK)
During an interview, Cardinal Robert Sarah explained the importance of priests facing east during Mass. LOS ANGELES, CA (Catholic Online) - In an interview with French Catholic magazine Famille Chrétienne, Cardinal Sarah, who is the prefect of the Congregation for ... continue reading
---

By Kenya Sinclair (CALIFORNIA NETWORK)
Rev. V. A. Anthony, of Brethren Assembly Church in Satna, his wife Prabha and one unnamed woman have been arrested in Aber, India after being accused of "forced conversions" and blaspheming against Hinduism. LOS ANGELES, CA (Catholic Online) - According to Christian ... continue reading
---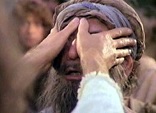 By Deacon Keith Fournier
The same Jesus who passed by Bartimaeus is alive today. The Good News is that no matter what has happened in our past, Jesus walks into the dusty streets of our lives this day. We simply need the eyes of living faith to see Him and the renewed heart to follow Him ... continue reading
---

By Kenya Sinclair (CALIFORNIA NETWORK)
In an attempt to make the Bible more interactive and entertaining to millennials, the King James Version (KJV) of the Bible has been translated with help from popular emoticons. LOS ANGELES, CA (Catholic Online) - According to The Memo, the new Bible, marked as ... continue reading
---

By Kenya Sinclair (CALIFORNIA NETWORK)
A new study revealed Welsh and English Catholics hold the highest retention rate of any denomination but maintain the lowest conversion rates. LOS ANGELES, CA (Catholic Online) - The report, titled the "Contemporary Catholicism in England and Wales," was issued by the ... continue reading
---

By Elise Harris (CNA/EWTN News)
For Pope Francis, prayer is neither a "magic wand" used to get what we want nor something casual we do only when we feel like it, but is rather the strength that sustains our faith in difficult moments. Vatican City, Rome (CNA/EWTN News) - "Jesus says that we need 'to ... continue reading
---

By Andrea Gagliarducci (CNA/EWTN News)
Former Pope Benedict XVI could appear in public once again on June 29, the 65th anniversary of his priestly ordination. Vatican City, Rome (CNA/EWTN News) - Speaking after the May 20 presentation of a book dedicated to Benedict XVI's pontificate, Archbishop Georg ... continue reading
---

By Tony Magliano
The best way to remember those who have been killed in battle is to work for the day when others will no longer be sent to take their place. Prayerfully reflecting on how to move away from war and war preparation should be central to every Memorial Day.Why do ... continue reading
---

By Ann Scneible (CNA/EWTN News)
The feast of the Holy Trinity is an invitation for us to commit to enriching our everyday relationships by promoting communion, consolation, and mercy, Pope Francis said during his weekly Sunday Angelus address. Vatican City, Rome (CNA/EWTN News) - "Our being created ... continue reading
---
All Living Faith News