Marriage manifests God's love and Celibacy is a calling to love even more intensely
Love is the total gift of self lived out day by day within the ordinary circumstances of daily existence.  To live love authentically within the Sacrament of  Holy Matrimony is not an easy enterprise.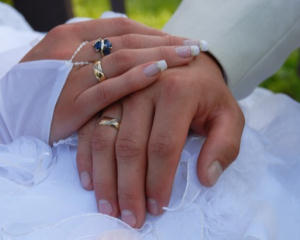 CORPUS CHRISTI, TX (Catholoc Online) - God is love and we are all called to love. Jesus teaches us that the meaning of life is to love just as he did.  "Love one another as I have loved you" (John 15: 12). 

How does Jesus love us?  He loves us by the total giving of himself to us.  "A man can have no greater love than to lay down his life for his friends" (John 15: 13). 

As Blessed Pope John Paul II wrote in his first encyclical letter: "Man cannot live without love.  He remains a being that is incomprehensible for himself, his life is senseless, if love is not revealed to him, if he does not encounter love, if he does not experience it and make it his own, if he does not participate intimately in it" (Redemptor Hominis, 10.1). 

We can more fully experience love of this kind in two ways: either through married love or through celibate love.  Let us first consider married love.  

This Sunday's liturgy directs our attention to God's infinite act of love in the creation of the first man and woman.  "It is not good for man to be alone" (Genesis 2: 18).

For all who are called to the vocation of Holy Matrimony, God, in his infinite wisdom chooses a spouse for each person called to marriage.  Marriage is one of the seven sacraments.  A man and a woman give of themselves by pronouncing a vow to love each other totally and unconditionally until the end of their lives here on earth.  The indissolubility of marriage is an essential part of Christian marriage.  "Therefore what God has joined together, no human being must separate" (Mark 10: 10). 

The total and free gift of each to the other expressed in the exchange of the marital vows comes to fulfillment in the consummation of their yes through the gift of themselves to each other in the martial act.  The act of consummation is a profound expression of giving their entire beings, body and soul, to each other, in the marital embrace of love.  The honeymoon should never end.  The love between married couples should intensify more and more each day. 

Love is the total gift of self lived out day by day within the ordinary circumstances of daily existence.  To live love authentically within the Sacrament of  Holy Matrimony is not an easy enterprise.  Both husband and wife must rid themselves of all selfishness, for it is within their daily existence that they live out every detail of the Christian way of life. 

This is why deep contemplative prayer and daily Eucharistic life are so essential.  Because God is love and we are called to love, every time we encounter the God of love we are renewed in such a way that we can love even more.  It is only through grace that we can overcome our sinfulness and our selfish tendencies caused by our fallen human nature. 

Celibate love for the kingdom of God is a charism.  This charism or gift can be expressed through the Catholic priesthood, the religious life for men and women, or through the commitment made by lay people who dedicate themselves to the single life.  Celibacy is a calling to love even more intensely. 

Many people today criticize celibacy.  They argue that celibacy is not natural.  Well, they are certainly correct but for the wrong reason, when they affirm that celibacy is not natural.  Celibacy is not natural; it is supernatural.  Celibacy for the sake of the kingdom of God is a unique gift from God for his Church. 

The Catechism of the Catholic tells us: "Christ is the center of all Christian life.  The bond with him takes precedence over all other bonds, familial or social.  From the very beginning of the Church there have been men and women who have renounced the great good of marriage to follow the Lamb wherever he goes, to be intent on the things of the Lord, to seek to please him, and to go out to meet the Bridegroom who is coming.  Christ himself has invited certain persons to follow him in this way of life, of which he remains the model" (1618). 

The Catholic Church maintains that celibacy is a gift from God for his Church.  By not marrying, a young man is called to imitate Jesus and be totally consecrated to him.  Celibacy allows a priest to be completely dedicated to a life of service to the flock entrusted to his care.  Celibacy also permits the priest to be a witness of eternal life.  Saint Gregory of Nyssa reminds us that "the life of virginity is the image of the blessedness that awaits us in the life to come." 

When a young man is called by God to be his priest, he is not called to a life of repression.  Instead, through Holy Orders, his entire emotional being is transported into a spiritual world of love that is boundless and fulfilling.  The priest is called to love unconditionally, just like Jesus, and to love without seeking anything in return except the reward of eternity.

As expressed by both Jesus and Saint Paul, total consecration is the loftiest way to serve God and the Church.  Thus, the Catholic Church historically maintains that the practice of celibacy is a special grace from God, which allows priests to serve their people with total dedication.

Countless priests throughout the world are celibate, not out of disdain for the gift of life, but because of a greater love for that new life which springs from the heart of Jesus. They live this life of courageous self-denial and spiritual joyfulness with exemplary fidelity. This phenomenon bears testimony to an exceptional facet of the kingdom of God living in the midst of modern society.

Neither the hysterical voices crying out for an end to celibacy nor the evil actions of false brethren can invalidate the heroic testimony of the countless ranks of faithful priests, for whom celibacy has been the sign of their total gift of themselves to their God and their Church.

Thus the Sacraments of  Holy Matrimony and Holy Orders complement each other in the mystery of divine love.  The priest gives his entire being to God in the covenant of spiritual marriage.  He then takes bread and wine, and pronounces the words of Jesus: This is my body and this is my blood given for you.  A man and a woman called to the covenant of marriage stand before the altar of sacrifice and give themselves to each other as a gift: this is my body and this is my blood given for you. 

The altar of the Eucharistic sacrifice is the place that makes present the mystery of Christ's redemptive act of Calvary, the act of his unconditional giving of himself as gift to all of humanity.  The marriage bed can be seen as an altar upon which spouses offer their bodies as a living sacrifice, truly pleasing to God (Romans 12: 1). 

When we begin to understand the mystery of the Sacrament of  Marriage and how it is a reflection of the marriage of Christ and the Church (Ephesians 5: 21-33), we can then begin to understand why contraception is intrinsically evil.  Every marital act must keep together "the inseparable connection, established by God, which man on his own initiative may not break, between the unitive significance and the procreative significance which are both inherent to the marriage act  (Pope Paul VI, Humanae Vitae, 12). 

Sexual intercourse, the marital embrace, can be an image of God who is love and gift.  The human body makes the invisible reality of God's love visible.  God created the human person for the purpose of being loving persons who freely choose to love.  Through love, they give themselves as a total gift of themselves to each other.  Thus, by being a total gift of themselves, married spouses, through the marital embrace, make visible the invisible reality of God who is love and God who loves us unconditionally

Celibate love, through the body of the celibate person, makes visible the invisible eschatological reality of the anticipation of what is to come; i.e.,  the marriage of the Lamb.  "For when they rise from the dead, men and women do not marry; no, they are like the angels in heaven" (Mark 12: 25).

----- 
Father James Farfaglia, is a contributing writer for Catholic Online and author of Get Serious! - A Survival Guide for Serious Catholics.  You can visit him on the web at www.fatherjames.org.
---
Copyright 2016 - Distributed by THE CALIFORNIA NETWORK
Pope Francis Prayer Intentions for May 2016
Universal:
Respect for Women: That in every country of the world, women may be honored and respected and that their essential contribution to society may be highly esteemed.
Evangelization:
Holy Rosary: That families, communities, and groups may pray the Holy Rosary for evangelization and peace.
---
---
---

By Kenya Sinclair (CALIFORNIA NETWORK)
Notorious atheist group Freedom From Religion Foundation (FFRF) has struck again, this time at an East Liverpool high school in Ohio. LOS ANGELES, CA (Catholic Online) - The Ohio school district was forced to ban The Lord's Prayer after the FFRF complained the prayer ... continue reading
---

By Elise Harris (CNA/EWTN News)
On Sunday Pope Francis celebrated a special jubilee for deacons, telling them that a good servant is one who forgets themselves, letting go of their own plans and humbly placing their lives at the disposal of those to whom they are called to minister. Vatican City, ... continue reading
---

By (CNA/EWTN News)
A group of 61 cloistered nuns from six monasteries in Santiago, Chile made an historic visit to the local Women's Prison Center to spend time with the inmates and attend Mass with them. Santiago, Chile (CNA/EWTN News) - "I don't know if in the 400 years of the history ... continue reading
---

By Ann Schneible (CNA/EWTN News)
The story of a young migrant girl who drowned at sea was at the heart of Pope Francis' address to some 400 children who on Saturday had traveled to the Vatican from the southern Italian region of Calabria. Vatican City, Italy (CNA/EWTN News) - Speaking off the cuff to ... continue reading
---

By (CNA/EWTN News)
There's a demon that specializes in attacking the family, said exorcist César Truqui, a priest who participated in a course on exorcism held in Rome last year. Rome, Italy (CNA/EWTN News) - Fr. Truqui warned that everything that is harming the family, including ... continue reading
---

By Kenya Sinclair (CALIFORNIA NETWORK)
During an interview, Cardinal Robert Sarah explained the importance of priests facing east during Mass. LOS ANGELES, CA (Catholic Online) - In an interview with French Catholic magazine Famille Chrétienne, Cardinal Sarah, who is the prefect of the Congregation for ... continue reading
---

By Kenya Sinclair (CALIFORNIA NETWORK)
Rev. V. A. Anthony, of Brethren Assembly Church in Satna, his wife Prabha and one unnamed woman have been arrested in Aber, India after being accused of "forced conversions" and blaspheming against Hinduism. LOS ANGELES, CA (Catholic Online) - According to Christian ... continue reading
---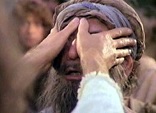 By Deacon Keith Fournier
The same Jesus who passed by Bartimaeus is alive today. The Good News is that no matter what has happened in our past, Jesus walks into the dusty streets of our lives this day. We simply need the eyes of living faith to see Him and the renewed heart to follow Him ... continue reading
---

By Kenya Sinclair (CALIFORNIA NETWORK)
In an attempt to make the Bible more interactive and entertaining to millennials, the King James Version (KJV) of the Bible has been translated with help from popular emoticons. LOS ANGELES, CA (Catholic Online) - According to The Memo, the new Bible, marked as ... continue reading
---

By Kenya Sinclair (CALIFORNIA NETWORK)
A new study revealed Welsh and English Catholics hold the highest retention rate of any denomination but maintain the lowest conversion rates. LOS ANGELES, CA (Catholic Online) - The report, titled the "Contemporary Catholicism in England and Wales," was issued by the ... continue reading
---
All Living Faith News