Modern Western secularism has mutated into an ideology
When I realized that secularism was irrational and intolerant, I rejected it, but I was still not sure what to trust. If I had trusted in Jesus, I would have known that our nature reaches beyond the material universe in search of God. But not just any god, the Christian God.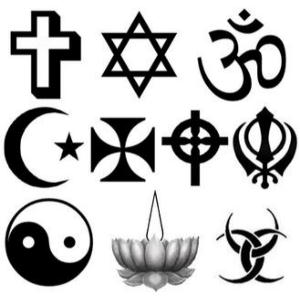 Tolerance or indifferentism?
KNOXVILLE, TN (Catholic Online) - I was born into a Catholic family but that is not why I am Catholic. I am Catholic because I believe that truth is real, that it is beautiful and good, and that the fullness of truth is only found in the Catholic Church. I did not always feel this way. My confession of faith is the result of searching for truth and the meaning of life for many years (and baptismal graces). This is the fourth in a series of articles which focus on some of the main ideas I struggled with on my journey.

In my last article, I mentioned some philosophical ideas (materialism, idealism, subjectivism, relativism, skepticism, and nihilism) which have had a large impact on our society and, consequently, on all of us. These ideas undermined much of what my parents and my Church had taught me, especially before I learned about them. But the more I learned about these philosophical ideas, the more their grip on me slowly loosened.

Part of this learning process occurred in the classroom. Books familiarized me with these ideas and helped me recognize them as they spread throughout our culture and mutated. But the heart of this process occurred in the context of my daily life and a rapidly changing culture. I read about these ideas in the news. I saw them reflected in the popular social and political issues consuming our society. I watched my friends interact with them. I too interacted with them. 

Going through this learning process, forced me to evaluate my beliefs more carefully. As a result, these ideas and the issues of our time slowly came into sharper focus. The more clearly I saw them, the more chaotic, ugly, unappealing, and harmful they appeared to me; and the more disenchanted I became with the popular secular culture. In time, my disenchantment grew so strong that I began searching for truth and meaning in other places: Eastern thought, Protestantism and finally Catholicism.

Therefore, the culture I grew up in played a huge role in my faith journey. So in order to explain some of the main reasons why I am Catholic, I need to reflect on our culture. Two words best describe Western culture or society for me, secularism and Postmodernism. In the remainder of this article, I will reflect on secularism: how I understand it and what it means to me. In my next article, I will do the same with Postmodernism.

As I have said before, I am aware of two senses of secularism. The first sense refers to secularism as being worldly or not pertaining to religion. I was referring to this first sense when I wrote an article about experiencing secular studies. My original understanding of a secular society was based on this first sense. A secular society was neutral toward religion. It put people's shared humanity above their differences, and the result was a more pluralistic and tolerant society.

In my mind, American democracy originally represented secularism in this sense of the word. From the beginning, Americans of different faiths and nationalities were, in general, able to participate together in public life. Of course, this was only possible because these different people had a similar sense of decency and the common good. Even though America was imperfect, it was the most pluralistic, open, tolerant, and fair society I have ever known.

But this is not the sense of secularism that prevails in many Western societies today. Modern Western secularism has mutated into an ideology, which reflects a second sense of secularism. To help me put these two senses of secularism into perspective, I would like to draw upon comments made by the Deputy Patriarch of the Coptic Catholic Church in Egypt, Yohanna Qulta. He made these comments at the beginning of this year, around the time that Egypt was taking its first tentative steps toward a democracy.

He said, "The role of religion is to educate the human conscience. It shapes the conscience of humans, so that merchants have a conscience, engineers have a conscience, laborers have a conscience. Religion is not supposed to regulate traffic or taxes, or to determine whether one should wear the hijab or niqab. Religion is supposed to advise and guide, but to leave one with freedom of choice."

In the second part of his first encyclical, God Is Love, Pope Benedict XVI voices similar thoughts. He reminds us that the distinction between what belongs to Caesar and what belong to God is fundamental to Christianity (Mt 22:21). At the same time, he says that the just ordering of society and the state is the responsibility of politics but that politics needs to be based on objective reason informed by faith. He reminds us that Saint Augustine once said, "A state which is not governed according to justice would be just a bunch of thieves."

Pope Benedict goes on to say that "the Church wishes to help form consciences in political life and to stimulate greater insight into the authentic requirements of justice," and "the State may not impose religion, yet it must guarantee religious freedom and harmony between the followers of different religions." But in many ways today the secular nations of the West are restricting religious freedom, and, while they are not imposing religion on the people, they are imposing a secular ideology on them.

Modern Western secularism is not open to religion educating the human conscience or advising and guiding people in their affairs as the Deputy Patriarch and Pope Benedict have indicated. Rather, modern Western secularism is an ideology, a belief system with its own value system. By definition it is supposed to be neutral toward religion, but in practice, it is aggressively anti-Christian because it wants to educate our conscience according to a materialistic and atheistic world view.

This is the second sense of secularism that I alluded to. As I now understand it, modern Western secularism is about who controls the values of society. It is about who determines what those values will be and on what basis they will be determined. The aim of modern Western secularism, then, is to overturn Christian morality and replace it with secular values. When I realized this, my first thought was that I had to find out what its values were.

Although there are others, I will discuss four of these values, or beliefs. All four played a important role in my faith journey, as they helped me see popular secular culture for what it was and reject it. First, secularism rejects the influence and contribution of religion in society, that is, in public and political decisions. But it is my understanding that this secular value is fundamentally flawed. 

Based on my understanding, the glue which holds society together and enables it to grow is derived from virtue, especially justice and worship. Whether a society is healthy or sick, strong or weak, depends on the degree to which it is virtuous, just, and religious. Moreover, religion has the ability to tie the virtues together. So I see society as relationships rooted in religion. If my understanding is correct, then secularists cannot do away with religion.

Second, secularism values a materialistic philosophy. As materialists, secularists view themselves as highly rational and scientifically minded, and they claim it is irrational to believe in anything that cannot be shown to be true. As a result, they regard religious people as irrational. But the Christian faith is not irrational. God can reasonably be shown to exist, and even if Christians cannot understand the great mysteries of their faith, they can see that these mysteries logically flow from God's attributes. For instance, although no one can understand or prove the existence of the Trinity, they can logically see that an all-powerful, infinitely perfect intellect and will could be triune.

Of course, secularists try to debunk this kind of reasoning. One of the ways they do this is by claiming that science offers the only legitimate knowledge of reality. But this claim itself is not rational or scientific since it cannot be established by any science. Faith and science do not deal with the same subject matter. They ask different questions. Consequently, their answers do not conflict with each other; they compliment each other.

Third, one of the common reasons secularists reject religion in the public domain is their belief that religion causes wars. This is especially true of Christianity, they tell us. But it seems to me that much of the condemnation against Christians is based on distorted information, and when viewed within a historical context, it appears that Christians have generally held to a much higher standard than the norm. However, Christians have given great scandal at times, even waged unjust wars, which was terribly wrong.

On the other hand, it is not Christians who have waged the bloodiest, most devastating wars in human history. That disgrace belongs to the devotees of atheistic, materialistic, relativistic, and pragmatic philosophies, and their children: Nazism, fascism and communism. It seems to me that the most immediate threats to peace today are radical, postmodern secular ideologies and radical Islamism. Christianity is not the problem in the world; it is the world's hope.

Fourth, secularists claim that Christians are intolerant because they have firm beliefs based on objective moral norms (natural law). This claim is silly. Even secularists, relativists and subjectivists exclude every belief that is not compatible with their world view. In Volume 2 of his book, Living A Christian Life, the renowned Catholic theologian Germain Grisez says, true tolerance is not indifferentism; it is respect for those who hold another world view.

He also says secularists are not immune from intolerance. Because they do not acknowledge a higher reality or an objective moral standard to which all reasonable people must submit, Grisez believes they are especially tempted to lying, manipulation, exploitation, suppression, arbitrary behavior and self-righteousness.

After analyzing secularism and some of its main beliefs--materialism, atheism, anti-religion, anti-Christianity, tolerance, relativism, and subjectivism--I realized that secularism was irrational and seriously flawed. I could not accept popular secular culture and its values, but I was still not certain what to believe, so I continued searching for truth and the meaning of my life.

If I had known what to believe back then, after I realized that secularism had wedded a materialistic and atheistic world view, I would also have known that our nature reaches beyond the material universe in search of God. But not just any god, the Christian God; for the only real solution to the human condition is a God of infinite love and mercy who would become one of us, be willing to die for us, and raise us up to a life of supernatural love in this world and in eternity. This God has a name above every other name and at which every knee shall bend, Jesus (Phil 2:9-10). 
 
-----

Michael Terheyden was born into a Catholic family, but that is not why he is a Catholic. He is a Catholic because he believes that truth is real, that it is beautiful and good, and that the fullness of truth is in the Catholic Church. However, he knows that God's grace operating throughout his life is the main reason he is a Catholic. He is greatly blessed to share his faith and his life with his beautiful wife, Dorothy. They have four grown children and three grandchildren.

-----
---
Copyright 2016 - Distributed by THE CALIFORNIA NETWORK
Pope Francis Prayer Intentions for May 2016
Universal:
Respect for Women: That in every country of the world, women may be honored and respected and that their essential contribution to society may be highly esteemed.
Evangelization:
Holy Rosary: That families, communities, and groups may pray the Holy Rosary for evangelization and peace.

By (CNA/EWTN News)
There's a demon that specializes in attacking the family, said exorcist César Truqui, a priest who participated in a course on exorcism held in Rome last year. Rome, Italy (CNA/EWTN News) - Fr. Truqui warned that everything that is harming the family, including ... continue reading
---

By Kenya Sinclair (CALIFORNIA NETWORK)
During an interview, Cardinal Robert Sarah explained the importance of priests facing east during Mass. LOS ANGELES, CA (Catholic Online) - In an interview with French Catholic magazine Famille Chrétienne, Cardinal Sarah, who is the prefect of the Congregation for ... continue reading
---

By Kenya Sinclair (CALIFORNIA NETWORK)
Rev. V. A. Anthony, of Brethren Assembly Church in Satna, his wife Prabha and one unnamed woman have been arrested in Aber, India after being accused of "forced conversions" and blaspheming against Hinduism. LOS ANGELES, CA (Catholic Online) - According to Christian ... continue reading
---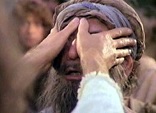 By Deacon Keith Fournier
The same Jesus who passed by Bartimaeus is alive today. The Good News is that no matter what has happened in our past, Jesus walks into the dusty streets of our lives this day. We simply need the eyes of living faith to see Him and the renewed heart to follow Him ... continue reading
---

By Kenya Sinclair (CALIFORNIA NETWORK)
In an attempt to make the Bible more interactive and entertaining to millennials, the King James Version (KJV) of the Bible has been translated with help from popular emoticons. LOS ANGELES, CA (Catholic Online) - According to The Memo, the new Bible, marked as ... continue reading
---

By Kenya Sinclair (CALIFORNIA NETWORK)
A new study revealed Welsh and English Catholics hold the highest retention rate of any denomination but maintain the lowest conversion rates. LOS ANGELES, CA (Catholic Online) - The report, titled the "Contemporary Catholicism in England and Wales," was issued by the ... continue reading
---

By Elise Harris (CNA/EWTN News)
For Pope Francis, prayer is neither a "magic wand" used to get what we want nor something casual we do only when we feel like it, but is rather the strength that sustains our faith in difficult moments. Vatican City, Rome (CNA/EWTN News) - "Jesus says that we need 'to ... continue reading
---

By Andrea Gagliarducci (CNA/EWTN News)
Former Pope Benedict XVI could appear in public once again on June 29, the 65th anniversary of his priestly ordination. Vatican City, Rome (CNA/EWTN News) - Speaking after the May 20 presentation of a book dedicated to Benedict XVI's pontificate, Archbishop Georg ... continue reading
---

By Tony Magliano
The best way to remember those who have been killed in battle is to work for the day when others will no longer be sent to take their place. Prayerfully reflecting on how to move away from war and war preparation should be central to every Memorial Day.Why do ... continue reading
---

By Ann Scneible (CNA/EWTN News)
The feast of the Holy Trinity is an invitation for us to commit to enriching our everyday relationships by promoting communion, consolation, and mercy, Pope Francis said during his weekly Sunday Angelus address. Vatican City, Rome (CNA/EWTN News) - "Our being created ... continue reading
---
All Living Faith News