Mary, the mother of Jesus, our Blessed Mother, is the true model of motherhood
Motherhood is a high calling.  What can replace the love of a mother and a grandmother? The love, guidance and influence they provide to their children are distinct and invaluable. All mothers who wish to be true to their high calling need only look to the woman who became the greatest mother of all.  Born into humble surroundings, she was called by God to be the mother of the Son of God.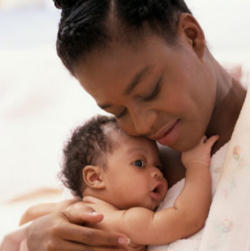 Highlights
Catholic Online (www.catholic.org)
5/14/2012 (4 years ago)
Published in Living Faith
Keywords: Sunday homily, Catholic spirituality, Mother's Day, Father James Farfaglia, John Paul II, George Washington, Abraham Lincoln, Theodore Roosevelt, Gospel of Saint John, Mary, Blessed Mother
---
CORPUS CHRISTI, TX (Catholic Online) - For many years, a large number of women in our society have claimed that they do not find meaning and fulfillment in motherhood.  Let us consider for a moment the thoughts of two great men about the role their mothers played in their lives.

George Washington once said, "My mother was the most beautiful woman I ever saw. All I am I owe to my mother. I attribute all my success in life to the moral, intellectual, and physical education I received from her."

Abraham Lincoln spoke similar words when he said, "All that I am or ever hope to be, I owe to my angel Mother."

Unfortunately, many people in our society would not agree with these great men who had great mothers.  Today, many think that their lives have no meaning unless they are employed in the workplace; thus only in this way they regard themselves useful for society.  They consider the role of a stay home mom to be a waste of time. 

However, although the circumstances of some women oblige them to work, today many more married women are finding that staying home and raising their children is the right way to go. 

Motherhood is a very high calling.  What relationship can ever replace the love of a mother and a grandmother?  It is essential for women to realize that the love, guidance and influence they provide to their children are distinct and invaluable.

Another great man who became a great president was Theodore Roosevelt.  Let us listen to what he had to say about the importance of motherhood. 

"Into the woman's keeping is committed the destiny of the generations to come after us. In bringing up your children you mothers must remember that while it is essential to be loving and tender it is no less essential to be wise and firm.

Foolishness and affection must not be treated as interchangeable terms; and besides training your sons and daughters in the softer and milder virtues, you must seek to give them those stern and hardy qualities which in after life they will surely need. Some children will go wrong in spite of the best training; and some will go right even when their surroundings are most unfortunate; nevertheless an immense amount depends upon the family training.

If you mothers through weakness bring up your sons to be selfish and to think only of themselves, you will be responsible for much sadness among the women who are to be their wives in the future. If you let your daughters grow up idle, perhaps under the mistaken impression that as you yourselves have had to work hard they shall know only enjoyment, you are preparing them to be useless to others and burdens to themselves.

Teach boys and girls alike that they are not to look forward to lives spent in avoiding difficulties, but to lives spent in overcoming difficulties. Teach them that work, for themselves and also for others, is not a curse but a blessing; seek to make them happy, to make them enjoy life, but seek also to make them face life with the steadfast resolution to wrest success from labor and adversity, and to do their whole duty before God and to man. Surely she who can thus train her sons and her daughters is thrice fortunate among women."

There is no doubt that motherhood is a very high calling.  But, to whom can mothers look as the real model of motherhood?  Today's modern culture offers many role models through television, movies and women's magazines.  However, often these role models are either all together wrong or they offer a very limited and unrealistic view of true motherhood. 

All mothers who wish to be true to their high calling need only look to the woman who became the greatest mother of all.  Born into humble surroundings, she was called by God to be the mother of the Son of God.  She affirmed her obedience to the call of God and lived out her vocation throughout her entire life.  Mary, the mother of Jesus, our Blessed Mother, is the true model of motherhood. 

"It can thus be said that women, by looking to Mary, find in her the secret of living their femininity with dignity and of achieving their own true advancement.  In the light of Mary, the Church sees in the face of women the reflection of a beauty which mirrors the loftiest sentiments of which the human heart is capable: the self-offering totality of love; the strength that is capable of bearing the greatest sorrows; limitless fidelity and tireless devotion to work; the ability to combine penetrating intuition with words of support and encouragement" (Blessed John Paul II, Redemptoris Mater).

One aspect of Mary's life that has particular meaning and inspiration for many mothers today is the profound suffering that she endured during the passion of Our Lord.  Stabat Mater.  Mary stood at the foot of the cross. 

Divorce, separation, single moms, widows, mothers forced to work out of necessity, grandmothers raising grandchildren, prodigal children and prodigal grandchildren,  are realities that cause deep, daily suffering for many women.  Added to all of these sufferings, is the pain endured by many married women who would like to be mothers. 

All mothers and grandmothers need to find in Mary, our Blessed Mother, the faith, hope, love and fortitude to stand firm at the foot of the cross.  All suffering has power when we unite our suffering to the cross of Jesus.  Take your suffering, united to the suffering of Jesus, and offer that suffering for your children and grandchildren. 

As we honor our mothers and grandmothers on this yearly celebration of motherhood, we also need to consider the essential duties of husbands and children.

Saint Paul exhorts husbands to love their wives as Christ loves the Church (Ephesians 6: 25).  Husbands have the solemn duty to sacrifice themselves continually in their total love for their wives and their children.  Each day provides numerous opportunities for husbands to live out their family life with many acts of patience, kindness and service.

Through loving obedience and the living out of the virtue of charity, children become a joy and not a burden to their mothers and grandmothers, and the children in turn learn to emulate these same virtues. Conversely, children who are self-centered will be unable to love the way that they should.

To be a true mother today is certainly very challenging indeed.  However, our yearly celebration of Mother's Day should motivate all mothers to understand the importance of their call by God to motherhood. 

I am very grateful for the hard work and dedication of the women in any parish that I have been assigned to.  No matter where I have ever been as a seminarian or as a priest, I have always seen the promise of Jesus fulfilled:  "And everyone who has left houses, brothers, sisters, father, mother, children or land for the sake of my name will be repaid a hundred times over, and also inherit eternal life" (Matthew 19: 29).

Concretely, not only have many dedicated women assisted me in my ministry as a priest, I have also received many spiritual mothers and many spiritual sisters that have always taken very good care of me by keeping my refrigerator filled with delicious meals.  

Aside from the apostolic activity that many women provide in a parish family, it is good for a good priest to have the emotional support of spiritual mothers and spiritual sisters.  In order to be fully human, the faithful celibate priest needs to experience the richness of celibate friendships with the women of his parish family.  Life without the experience of the feminine dimension of human reality would be incomplete and cruel.

Women who truly live out their femininity are living icons of the tenderness of God.  The celibate priest reminds women that love is eternal.   Women remind priests that love is not only paternal, but maternal as well. 

On this beautiful day dedicated to motherhood, we must contemplate the reality that God is love.  The Holy Spirit has given us, through the Sacrament of Baptism, the gift of love.  It is through a profound spiritual life that we encounter the Holy Spirit.  In this way, he can give us the ability and the power to love more each day. 

My prayer is that the Holy Spirit will renew the hearts of all mothers so that they can live out their calling to motherhood with a deeper and more generous love within the daily circumstances of their lives.   

In this Sunday's gospel passage we hear these well-known words from Jesus: "No one has greater love than this, to lay down one's life for one's friends" (John 15: 13).  Here, in these simple yet profound words, we find a program of life for the entire family.

----- 
Father James Farfaglia is the Pastor of Our Lady of Guadalupe Catholic Church in Corpus Christi, TX.  Visit him on the web to learn more about his book, homilies and audio podcasts.
---
Copyright 2016 - Distributed by THE CALIFORNIA NETWORK
Pope Francis Prayer Intentions for May 2016
Universal:
Respect for Women: That in every country of the world, women may be honored and respected and that their essential contribution to society may be highly esteemed.
Evangelization:
Holy Rosary: That families, communities, and groups may pray the Holy Rosary for evangelization and peace.

By Andrea Gagliarducci (CNA/EWTN News)
Former Pope Benedict XVI could appear in public once again on June 29, the 65th anniversary of his priestly ordination. Vatican City, Rome (CNA/EWTN News) - Speaking after the May 20 presentation of a book dedicated to Benedict XVI's pontificate, Archbishop Georg ... continue reading
---

By Tony Magliano
The best way to remember those who have been killed in battle is to work for the day when others will no longer be sent to take their place. Prayerfully reflecting on how to move away from war and war preparation should be central to every Memorial Day.Why do ... continue reading
---

By Ann Scneible (CNA/EWTN News)
The feast of the Holy Trinity is an invitation for us to commit to enriching our everyday relationships by promoting communion, consolation, and mercy, Pope Francis said during his weekly Sunday Angelus address. Vatican City, Rome (CNA/EWTN News) - "Our being created ... continue reading
---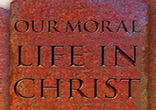 By Deacon Keith Fournier
What we choose determines who we become. Choosing what is good changes the chooser, empowering him or her to proceed along the pathways of virtue and develop the habitus - or habits- which promote Christian character. The Catechism of the Catholic Church ... continue reading
---

By Marshall Connolly (CALIFORNIA NETWORK)
Ever since the reveal of the Third Secret of Fatima in 2000, several people have insisted there's more to the secret than what the public was told. These rumors have taken a life of their own, prompting the Holy See to speak out against them. LOS ANGELES, CA (Catholic ... continue reading
---

By (CNA/EWTN News)
Recognizing the difference between a person who's possessed and a person struggling with a mental illness or other infirmity is a vital part of the ministry of exorcism, according to a long-time exorcist and priest. Rome, Italy (CNA/EWTN News) - Father Cipriano de Meo, ... continue reading
---

By (CNA/EWTN News)
It's a major miracle that you've probably never heard of. Lima, Peru (CNA/EWTN News) - On Sunday, Oct. 3, 1847, more than 2,000 people in Ocotlán, Mexico saw a perfect image of Jesus Christ crucified that appeared in the sky for more than 30 minutes.Approved by the ... continue reading
---

By (CNA/EWTN News)
During his Mass on Thursday, Pope Francis preached a warning to the rich who oppress the poor, focusing on employers who accumulate wealth by misusing those who work for them. Vatican City, Rome (CNA/EWTN News) - "We consider this drama of today: the exploitation of ... continue reading
---

By Kenya Sinclair (CALIFORNIA NETWORK)
William Friedkin, the director of famous horror film "The Exorcist," described a time he was invited to document a real exorcism at the Vatican. LOS ANGELES, CA (Catholic Online) - According to AFP, Friedkin shared his experience at the Cannes film festival Thursday ... continue reading
---

By Kenya Sinclair (CALIFORNIA NETWORK)
We all have bad days - but did you know the devil preys on you when you are the most vulnerable? LOS ANGELES, CA (Catholic Online) - Life is never easy for long. Children, work, school and illness often interfere with the plans we've made for ourselves, and it is ... continue reading
---
All Living Faith News