Without belief in the true God our efforts are in ultimately fruitless, in fact not only fruitless, but they bear poisonous fruit
There is an opposite side to Benedict XVI's "dream."  We may call it Pope Benedict XVI's "nightmare."  The nightmare happens when this inclination or thirst for justice is corrupted, disordered, or misguided, so that instead of being a force for good, it actually becomes a force for evil.  The nightmare arises when this inclination for justice is tied to a misunderstanding of (or rejection of) God, or a misunderstanding of (or rejection of) man.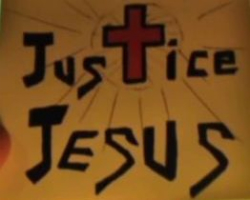 CORPUS CHRISTI, TX (Catholic Online) - In our last article, we wrote about Pope Benedict XVI's "dream."  This "dream" is reason's answer to the fact that men and women of good will have an inclination for justice, that we may assume that the world was well-made by a benevolent God, that-as a whole-justice does not seem to occur as we should expect in a world well-made.  Our inclinations toward justice are not satisfied. 

Those realities led Plato and Cicero and other philosophers to suggest the possibility-by adopting myths and dreams-of an eternal life, with just judgment, where justice finally its day.  They suggest this as a tentative hunch, as something plausible but beyond reason and the evidence of the senses.  Hence the only way it comes to us is by myth and dream.

However, for Christians, the reality, the objective truth of this "dream" or this "myth" has become revealed, and its truth is seized by Faith when we accept Jesus as God's justice, when we accept Jesus crucified, Jesus resurrected, Jesus who will come again to judge the living and the dead.  In Faith, our inclinations towards justice are satisfied in the hope that justice, in the Final Judgment, will have its day.

But there is an opposite side to this "dream."  We may call it Pope Benedict XVI's "nightmare."  The nightmare happens when this inclination or thirst for justice is corrupted, disordered, or misguided, so that instead of being a force for good, it actually becomes a force for evil.  The nightmare arises when this inclination for justice is tied to a misunderstanding of (or rejection of) God, or a misunderstanding of (or rejection of) man.

Nightmares of justice occur if we are materialists, if we refuse to believe in spiritual realities-in God, and in the spiritual nature of man meant for communion with God in a life in eternity.  If there is no eternity and no God to set things right sometime in the future, then we are compelled to set things right in the here-and-now irrespective of the cost.  The noble saying fiat iustitia ruat caeulum-may justice be done though the heavens fall-becomes downright demonic if it becomes fiat iustitia sine caelo-may justice be done without regard to heaven. 

The traditional saying does not violate the injunction that we may not do evil that good may come.  (cf. Rom. 3:5-8)  The second materialistic notion justifies any means, good or evil, to achieve what is seen as good.  So we have, per exempla, Stalin's Gulags and the West's abortion mills.  Horrible injustices justified by the pursuit of a perverted sense of justice without regard to God or to man.

Without belief in the true God our efforts are in ultimately fruitless, in fact not only fruitless, but they bear poisonous fruit.  (Deut. 29:18; Matt. 7:17)   "Except the LORD build the house, they labor in vain."  (Ps. 127:1).  In his 2010 Lenten message where he discusses these issues, Pope Benedict XVI quotes St. Augustine: "if 'justice is that virtue which gives every one his due . . .  where, then, is the justice of man, when he deserts the true God?"

In his encyclical Spe salvi, Pope Benedict XVI elaborates on how the interaction of materialistic atheism corrupts the human inclination toward justice so as to make it nightmarish.  Benedict XVI states that the atheism of the 19th and 20th centuries was, at heart, a moralistic venture, that is to say, an expression of man's thirst or inclination for justice.  Those philosophical and political systems built upon atheism were built upon a "protest against the injustices of the world and of world history."  Faced with injustice, these moralists blamed God, and rejected him.

And this is where the nightmare came in: "Since there is no God to create justice, it seems man himself is now called to establish justice.  . . . . [T]he claim that humanity can and must do what no God actually does or is able to do is both presumptuous and intrinsically false.  It is no accident that this idea has led to the greatest forms of cruelty and violations of justice; rather, it is grounded in the intrinsic falsity of the claim.  A world which has to create its own justice is a world without hope.  No one and nothing can answer for centuries of suffering.  No one and nothing can guarantee that the cynicism of power-whatever beguiling ideological mask it adopts-will cease to dominate the world."  Spe salvi, 42.

The inclination for justice is not only nightmarish when it is acted upon without regard to truth of God, it is also nightmarish when we do it without regard to truth of man.  There is, Pope Benedict XVI observes in his Lenten reflection, "a permanent temptation within man: to situate the origin of evil in an exterior cause.  Many modern ideologies deep down have this presupposition: since injustice comes 'from outside,' in order for justice to reign, it is sufficient to remove the exterior causes that prevent it being achieved."  Rousseau may be the poster boy for someone who succumbed hook, line, and sinker to this temptation.

But this Rousseauian anthropology does not conform to the truth of man or the truth of injustice.  "Injustice, the fruit of evil, does not have exclusively external roots; its origin lies in the human heart, where the seeds are found of a mysterious cooperation with evil," Pope Benedict XVI tells us.

A correct anthropology-one that recognizes that man is wounded and that he sins-is needed to avoid a nightmare of justice.  This anthropology must recognize that outstanding fact of which G. K. Chesterton quipped in his book Orthodoxy is "the only part of Christian theology which can really be proved," and which anyone "can see in the street."

In his 2010 Lenten reflections, Pope Benedict XVI reflects on the effect of sin on injustice. "[M]an is weakened by an intense influence, which wounds his capacity to enter into communion with the other.  By nature, he is open to sharing freely, but he finds in his being a strange force of gravity that makes him turn in and affirm himself above and against others: this is egoism, the result of original sin."

We have to be freed of this inner selfishness, this tendency toward egoism, this hitch in us that overemphasizes our "due" over the "due" of the other.  This is not achieved by force, but by grace. 
As the Pope explains, the Hebrew notion of justice in the Old Testament-sedaqah-ties in faith in God with justice to the needy.  The virtue of justice has therefore an upward and outward valence.

"Sedaqah, in fact, signifies on the one hand full acceptance of the will of the God of Israel; on the other hand, equity in relation to one's neighbor (cf. Ex 20, 12-17), especially the poor, the stranger, the orphan and the widow (cf. Dt 10, 18-19).  But the two meanings are linked because giving to the poor for the Israelite is none other than restoring what is owed to God, who had pity on the misery of His people."

In fact, the Pope tells us, there can be no justice unless we experience a sort of internal "exodus."  We must be saved from the hand of the "Egyptians" within us, which is to say those tendencies in us that hold as in selfish thrall, and prevent us from being free. 

But if God is to set us free from nightmares, he must first hear our cry, which means we must first believe in him.  It is God who delivers.  It is God who effects that deliverance, but in doing so he demands that we do justice to our brothers, in particular, the poor, the stranger, and the slave. 
Indeed, sedaqah has two dimensions, it is a twined virtue.  It is impossible to have sedaqah with regard to God and be unjust to one's brother.  St. John captures the twined notion of sedaqah perfectly when he says, "If we say we love God and hater our brother, we are a liar."  (1 John 4:20).  Our Lord captured it likewise when he asked us to pray to God the Father to forgive us our injustices against Him, as we forgive our brothers' injustices against us.

To conform to that divine injunction of loving God and neighbor requires an "exodus," an "exodus" that requires us to cross over the "illusion of self-sufficiency, the profound state of closure, which is the very origin of injustice."  We must escape ourselves and reach out to God and to our brother; without crossing over this personal "Red Sea," we never will achieve justice. 

How do we break away from the "state of closure," the solipsism or selfishness which prevents our communion with God and with others of our kind?  Who is the Moses that shall lead us to the Promised Land?

Jesus is the agent, the "I am" of our "exodus" away from this "state of closure" into justice.  The Pope elaborates in his 2010 Lenten message:  "What then is the justice of Christ?  Above all, it is the justice that comes from grace, where it is not man who makes amends, heals himself and others. The fact that "expiation" flows from the "blood" of Christ signifies that it is not man's sacrifices that free him from the weight of his faults, but the loving act of God who opens Himself in the extreme, even to the point of bearing in Himself the "curse" due to man so as to give in return the "blessing" due to God (cf. Gal 3, 13-14)."

This seems impossible.  This seems too good to be true.  This does not smell like the justice defined as giving each man his "due."  In a sense it scandalizes that sense of natural justice.
 
The Pope agrees.  He asks rhetorically:  "What kind of justice is this where the just man dies for the guilty and the guilty receives in return the blessing due to the just one? Would this not mean that each one receives the contrary of his 'due'?"

Indeed, in seeing God's justice in Christ, we confront a paradoxical justice, one that transcends the limits of our experience.  In Jesus, "we discover divine justice, which is so profoundly different from its human counterpart."

"God has paid for us the price of the exchange in His Son, a price that is truly exorbitant.  Before the justice of the Cross, man may rebel for this reveals how man is not a self-sufficient being, but in need of Another in order to realize himself fully.  Conversion to Christ, believing in the Gospel, ultimately means this: to exit the illusion of self-sufficiency in order to discover and accept one's own need-the need of others and God, the need of His forgiveness and His friendship."

This conversion requires Faith, not emotion based upon sentiment, not science based upon empirical fact.  "So we understand how Faith is altogether different from a natural, good-feeling, obvious fact."  We can have feelings and be good scientists and be proud.  But to have Faith, one must come as a little child, one must be humble.

"[H]umility is required to accept that I need Another to free me from "what is mine," to give me gratuitously "what is His." . . . . Thanks to Christ's action [on the Cross and in the Sacraments of Reconciliation and the Eucharist in particular], we may enter into the "greatest" justice, which is that of love (cf. Rm 13, 8-10), the justice that recognizes itself in every case more a debtor than a creditor, because it has received more than could ever have been expected."

"Strengthened by this very experience," and only within that experience of Faith in the Risen Lord, "the Christian is moved to contribute to creating just societies, where all receive what is necessary to live according to the dignity proper to the human person and where justice is enlivened by love."
Faith in Jesus-which requires a rightly ordered understanding of God and of man (for Jesus is the God-Man)-is therefore the indispensable formula for avoiding nightmares of justice. 

Jesus.  He is the preventative of Benedict XVI's nightmare.  Jesus is the divine "dreamcatcher," the device which allows only good dreams to filter through and protects against nightmares of justice.

-----

Andrew M. Greenwell is an attorney licensed to practice law in Texas, practicing in Corpus Christi, Texas.  He is married with three children.  He maintains a blog entirely devoted to the natural law called Lex Christianorum.  You can contact Andrew at agreenwell@harris-greenwell.com.
---
Copyright 2016 - Distributed by THE CALIFORNIA NETWORK
Pope Francis Prayer Intentions for May 2016
Universal:
Respect for Women: That in every country of the world, women may be honored and respected and that their essential contribution to society may be highly esteemed.
Evangelization:
Holy Rosary: That families, communities, and groups may pray the Holy Rosary for evangelization and peace.

By (CNA/EWTN News)
There's a demon that specializes in attacking the family, said exorcist César Truqui, a priest who participated in a course on exorcism held in Rome last year. Rome, Italy (CNA/EWTN News) - Fr. Truqui warned that everything that is harming the family, including ... continue reading
---

By Kenya Sinclair (CALIFORNIA NETWORK)
During an interview, Cardinal Robert Sarah explained the importance of priests facing east during Mass. LOS ANGELES, CA (Catholic Online) - In an interview with French Catholic magazine Famille Chrétienne, Cardinal Sarah, who is the prefect of the Congregation for ... continue reading
---

By Kenya Sinclair (CALIFORNIA NETWORK)
Rev. V. A. Anthony, of Brethren Assembly Church in Satna, his wife Prabha and one unnamed woman have been arrested in Aber, India after being accused of "forced conversions" and blaspheming against Hinduism. LOS ANGELES, CA (Catholic Online) - According to Christian ... continue reading
---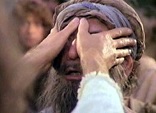 By Deacon Keith Fournier
The same Jesus who passed by Bartimaeus is alive today. The Good News is that no matter what has happened in our past, Jesus walks into the dusty streets of our lives this day. We simply need the eyes of living faith to see Him and the renewed heart to follow Him ... continue reading
---

By Kenya Sinclair (CALIFORNIA NETWORK)
In an attempt to make the Bible more interactive and entertaining to millennials, the King James Version (KJV) of the Bible has been translated with help from popular emoticons. LOS ANGELES, CA (Catholic Online) - According to The Memo, the new Bible, marked as ... continue reading
---

By Kenya Sinclair (CALIFORNIA NETWORK)
A new study revealed Welsh and English Catholics hold the highest retention rate of any denomination but maintain the lowest conversion rates. LOS ANGELES, CA (Catholic Online) - The report, titled the "Contemporary Catholicism in England and Wales," was issued by the ... continue reading
---

By Elise Harris (CNA/EWTN News)
For Pope Francis, prayer is neither a "magic wand" used to get what we want nor something casual we do only when we feel like it, but is rather the strength that sustains our faith in difficult moments. Vatican City, Rome (CNA/EWTN News) - "Jesus says that we need 'to ... continue reading
---

By Andrea Gagliarducci (CNA/EWTN News)
Former Pope Benedict XVI could appear in public once again on June 29, the 65th anniversary of his priestly ordination. Vatican City, Rome (CNA/EWTN News) - Speaking after the May 20 presentation of a book dedicated to Benedict XVI's pontificate, Archbishop Georg ... continue reading
---

By Tony Magliano
The best way to remember those who have been killed in battle is to work for the day when others will no longer be sent to take their place. Prayerfully reflecting on how to move away from war and war preparation should be central to every Memorial Day.Why do ... continue reading
---

By Ann Scneible (CNA/EWTN News)
The feast of the Holy Trinity is an invitation for us to commit to enriching our everyday relationships by promoting communion, consolation, and mercy, Pope Francis said during his weekly Sunday Angelus address. Vatican City, Rome (CNA/EWTN News) - "Our being created ... continue reading
---
All Living Faith News