The family is the foundation of a truly free, just and healthy society
In the economy of the family, profit is of no motive, and there is no such thing as Pareto efficiency; rather, love is at the heart of it all.  And love does not think in terms of efficiency or net margins.  "To love means to give and to receive something which can neither be bought nor sold, but only given freely and mutually." (
Compendium
, No. 221)  Indeed, love is profligate, wasteful, heedless of efficiency and gain.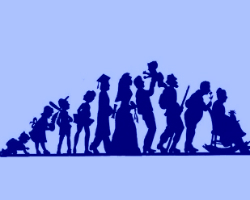 CORPUS CHRISTI, TX (Catholic Online) - The word economy comes to us from the Greek word oikonomia, which literally means law of the house or law of the hearth.  There is indeed an oikonomia, a law of the hearth, a law of the family, and that law is a law of love.  The means of exchange in the family economy is not one measured in specie or in utility, but one measured in communion.

In the family "business," investments are made not in manufacturing plants or in fixed assets, but in persons.  "The family is present as a place where communion . . . is brought about.  It is the place where an authentic community of persons develops and grows thanks to the dynamism of love." (Compendium, No. 221)

In the economy of the family, profit is of no motive, and there is no such thing as Pareto efficiency; rather, love is at the heart of it all.  And love does not think in terms of efficiency or net margins.  "To love means to give and to receive something which can neither be bought nor sold, but only given freely and mutually." (Compendium, No. 221)  Indeed, love is profligate, wasteful, heedless of efficiency and gain.

In the family economy, men and women are not exploited in self-interest, sharp practice, or fraud.  No.  The relationship is one as distant from mutual exploitation as can be possible, for the dignity of the other is what is at the heart of all labor and effort.  It is in marriage and family that the person "is recognized, accepted, and respected in his dignity."  The "only basis for value" in this family economy is the dignity of the other, and this results in "heartfelt acceptance, encounter, and dialogue, disinterested availability, generous service, and deep solidarity." (Compendium, No. 221) 

These are the goods that are traded in the family economy.  These are the goods that sets this economy apart from the greater economy.

What a contradiction is the economy of the family from the economy on Wall Street or even Main Street!  Indeed, the "existence of families living this way exposes the failings and contradictions of society that is for the most part, even if not exclusively, based on efficiency and functionality." (Compendium, No. 221)

The family thrives on this reversal of values, and that is why the law of the jungle that seems to govern businessmen will cast away those things that are most treasured in the law of the hearth: The young--who are treasured for their promise and their innocence--and the elderly--who are treasured for their prior contributions and their current wisdom.  But the innocence of children never fails to show us where we are jaundiced, cynical, where we have lost that sense of wonder.  And the usufruct of the old never declines. The elderly in particular have something to teach us, for "they show that there are aspects of life--human, cultural, moral, and social values--which cannot be judged in terms of economic efficiency . . . ." (Compendium, No. 222)

At the foundation of the family is a contract.  But this is no ordinary contract, one based on the consideration or peppercorn.  And it is a contract without any condition, without any escape clause.  It is a contract more properly called a covenant, where force majeure based upon fickle feelings is unknown, and where the only "act of God" clause is this: "what therefore God has joined together, let no man put asunder." (Mark 10:9)

In the world at large, unions are measured in terms of convenience, not of permanency.  And while it may be acceptable for the consumer to shift loyalties from Kellogg's Frosted Flakes to General Mill's Cheerios, or from the Blackberry to the iPhone, such fickleness is not part of marriage and family life.  In the family, loyalties outlast even death.

The stability and indissolubility of the marriage union must not be entrusted solely to the intention and effort of the individual persons involved, but is also the responsibility of the whole of society.  The introduction of divorce into civil legislation violates this principle, and such laws have fueled a relativistic vision of the marriage bond which "truly [is] a plague on society." (Compendium, No. 225) (quoting CCC § 2385)

Marriage is a natural institution between two persons, a man and a woman, but it is also a social institution since it has "a social dimension that is unique . . . attending as it does to caring for and educating children," with the aim of having them both self-integrated and integrated into social life.  That is one reason, among others, that the law ought not to legitimize forms of relationships that are nothing but ersatz marriages or relationships that ape--even mock--marriage.  A marriage that does not have the four "marks" as we discussed in our last article, is in fact an anti-marriage.

The fact is that there will never be anything close to approaching a just society as long as our laws do not recognize the characteristic and fundamental traits of marriage, the four "marks" of marriage: a relationship between one man and one woman that is marked by unity, indissolubility and fidelity, and fruitfulness.  Our society must reject other false models of marriage.  Similarly, it must promote the unique oikonomia of the family.

It is therefore necessary that public authorities "resist these tendencies which divide society and are harmful to the dignity, security, and welfare of the citizens as individuals, and they must try to ensure that public opinion is not led to undervalue the institutional importance of marriage and the family." (Compendium, No. 229) 

Clearly, positive law alone will not cure the social ills we suffer from as a result of false concepts of marriage and family.  Positive law is a slim reed, and is a poor tool to hold social corruption in check.  It is a horribly blunt social instrument.  The cure for our social disease will require the concerted action of the entirety of civil society.  It will require a change of hearts, something the law cannot supply, though it can support.  At the forefront of this effort to change hearts and to change laws ought to be the Catholic witness.

"It is the task of the Christian community and of all who have the good of society at heart to reaffirm that 'the family constitutes much more than a mere juridical, social, and economic unity, [but that it is] a community of love and solidarity, which is uniquely suited to teach and transmit cultural, ethical, social, spiritual, and religious values essential for the development and well-being of its members and of society.'" (Compendium, No. 229)

We have our marching orders.  Let us get to marching.

-----

Andrew M. Greenwell is an attorney licensed to practice law in Texas, practicing in Corpus Christi, Texas.  He is married with three children.  He maintains a blog entirely devoted to the natural law called Lex Christianorum.  You can contact Andrew at agreenwell@harris-greenwell.com.

---
Copyright 2016 - Distributed by THE CALIFORNIA NETWORK
Pope Francis Prayer Intentions for May 2016
Universal:
Respect for Women: That in every country of the world, women may be honored and respected and that their essential contribution to society may be highly esteemed.
Evangelization:
Holy Rosary: That families, communities, and groups may pray the Holy Rosary for evangelization and peace.
---
---
---

By (CNA/EWTN News)
There's a demon that specializes in attacking the family, said exorcist César Truqui, a priest who participated in a course on exorcism held in Rome last year. Rome, Italy (CNA/EWTN News) - Fr. Truqui warned that everything that is harming the family, including ... continue reading
---

By Kenya Sinclair (CALIFORNIA NETWORK)
During an interview, Cardinal Robert Sarah explained the importance of priests facing east during Mass. LOS ANGELES, CA (Catholic Online) - In an interview with French Catholic magazine Famille Chrétienne, Cardinal Sarah, who is the prefect of the Congregation for ... continue reading
---

By Kenya Sinclair (CALIFORNIA NETWORK)
Rev. V. A. Anthony, of Brethren Assembly Church in Satna, his wife Prabha and one unnamed woman have been arrested in Aber, India after being accused of "forced conversions" and blaspheming against Hinduism. LOS ANGELES, CA (Catholic Online) - According to Christian ... continue reading
---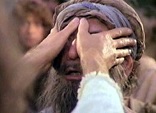 By Deacon Keith Fournier
The same Jesus who passed by Bartimaeus is alive today. The Good News is that no matter what has happened in our past, Jesus walks into the dusty streets of our lives this day. We simply need the eyes of living faith to see Him and the renewed heart to follow Him ... continue reading
---

By Kenya Sinclair (CALIFORNIA NETWORK)
In an attempt to make the Bible more interactive and entertaining to millennials, the King James Version (KJV) of the Bible has been translated with help from popular emoticons. LOS ANGELES, CA (Catholic Online) - According to The Memo, the new Bible, marked as ... continue reading
---

By Kenya Sinclair (CALIFORNIA NETWORK)
A new study revealed Welsh and English Catholics hold the highest retention rate of any denomination but maintain the lowest conversion rates. LOS ANGELES, CA (Catholic Online) - The report, titled the "Contemporary Catholicism in England and Wales," was issued by the ... continue reading
---

By Elise Harris (CNA/EWTN News)
For Pope Francis, prayer is neither a "magic wand" used to get what we want nor something casual we do only when we feel like it, but is rather the strength that sustains our faith in difficult moments. Vatican City, Rome (CNA/EWTN News) - "Jesus says that we need 'to ... continue reading
---

By Andrea Gagliarducci (CNA/EWTN News)
Former Pope Benedict XVI could appear in public once again on June 29, the 65th anniversary of his priestly ordination. Vatican City, Rome (CNA/EWTN News) - Speaking after the May 20 presentation of a book dedicated to Benedict XVI's pontificate, Archbishop Georg ... continue reading
---

By Tony Magliano
The best way to remember those who have been killed in battle is to work for the day when others will no longer be sent to take their place. Prayerfully reflecting on how to move away from war and war preparation should be central to every Memorial Day.Why do ... continue reading
---

By Ann Scneible (CNA/EWTN News)
The feast of the Holy Trinity is an invitation for us to commit to enriching our everyday relationships by promoting communion, consolation, and mercy, Pope Francis said during his weekly Sunday Angelus address. Vatican City, Rome (CNA/EWTN News) - "Our being created ... continue reading
---
All Living Faith News