We are invited to exericse our freedom by choosing what is ture and what is good
We have a moral duty to move towards the truth. This recognizes that we have a duty to conform ourselves to reality.
The Compendium of the Social Doctrine of the Church
recognizes the importance of replanting the notion of objective truth in the mass of men.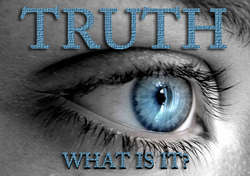 CORPUS CHRISTI, TX (Catholic Online) - In addition to the four fundamental principles of the Church's social doctrine which we have reviewed in prior articles--the dignity of the human person, the common good, subsidiarity (and participation), and solidarity--there are also four fundamental moral values that ought to inspire and guide the entire enterprise of social life: truth, freedom, justice, and love.  In this article, we will review the moral value of truth and its significance in social life from the perspective of the Church's social doctrine.  Later articles will handle the other values.

"Men and women have the specific duty to move always towards the truth, to respect it, and bear responsible witness to it." (Compendium, No. 198)  "Suffer us not," wrote T. S. Eliot in his poem "Ash Wednesday," "to mock ourselves with falsehood."

We have a moral duty to move towards the truth.  This recognizes that we have a duty to conform ourselves to reality, to what is, as truth is our conformity--whether it be our intellect or our life--to reality.  Veritas, goes the philosophic axiom, est adaequatio intellectus et rei: truth is the conformity of our intellect with reality. 

We might go further than this and say that the value of truth is the conformity of one's entire life, including one's social life, to reality, to what is.  Veritas est adaequatio vitae et rei.  Truth is the beacon toward which we aim personally and in our social relations. 

The value of truth is important to apply in our life in common, in our social life.  "The more people and social groups strive to resolve social problems according to truth, the more they distance themselves from abuses and act in accordance with the objective demands of morality." (Compendium, No. 198)  We cannot build a society on a mock truth, on a non-committal shrug of the shoulders to truth. Nor can we build a society on a mock question like Pontius Pilate's question, "What is truth?" and then not stay for an answer or supply an answer of our own.

To be sure, the quest for truth is not easy.  "Falsehood is so easy," George Eliot pseudonymously wrote in her book Adam Bede, "truth so difficult."  And with the poet Virgil, we can recall the reality that it is either to descend to the falsehoods of Averno, than to climb to the summit of truth:  Facilis descensus Averno.

But the difficulty of the quest ought not to discourage us: veritas Christi urget nos.  The truth of Christ urges us on. "I hate and abhor falsehood," the Psalmist wrote in words surely uttered by Christ in his lifetime, "but your law do I love." (Psalm 119 [118]:163)

This suggestion that we are to "move always" to the truth suggests that this duty is never over.  In a certain sense we are becoming in the truth.  Only one person can say "I am the truth, the way, and the life," (John 14:6) and even He, in his humanity, "grew in wisdom and statute, and in favor with God and men." (Luke 2:52).

We can therefore say that, while there is no gradualism in the truth, there is gradualism in our acquisition or comprehension of the truth.  Our getting to the truth is subject to the law of gradualism.  This is just part of the human condition.

Truth's demand is that one's entire life must be engaged in the desire to have greater conformity with reality.  We must, in the words of Shakespeare in his play The Rape of Lucrece, continue to "unmask falsehood, and bring truth to light."  While on this earth we are on pilgrimage to the truth, and we must be willing to discard those mental notions, though we may hold them dear, when we learn that we have held them in error.  We must, further, learn to take up truths when we come to recognize them, as difficult and as inconvenient as they may seem.

While the striving for truth is never over, we must not despair that truth is something entirely unachievable.  Though in one sense we are always striving for truth, yet in another we can also say that we have a hold on some truths.  This is particularly true with respect to the truths of the Faith.

The notion of truth entertained by the Church is that it is an objective reality.  Truth is not what we make of it.  Intellectual subjectivism or moral relativism is out of the question.  Truth is not the modernist notion of adaequatio realis mentis et vitae, only the conformity of our life with the truth in our mind. 

The value of truth is not internal integrity or sincerity, though the value of truth certainly does not oppose these.  But fundamentally, truth implies something objective, something which masters us and which we never master; hence, it is something that can make moral demands of us.  The "truth" in "our mind" must conform to the truth "out there."

Those truths we have, and their adoption tried, we must grapple them to our souls with hoops of steel to paraphrase and slightly modify Shakespeare.  But we must do more than grapple truth to our souls.  Truth must be preached from the housetops. (Matt. 10:27)  We also have a duty to bear responsible witness to the truth.  That means that our words must be true to truth.

"Simply let your 'yes' be 'yes,' and your 'no,' 'no,'" the Lord tells us. (Matt. 5:37)  With respect to truth, there ought to be less maybes, and our "yes" must never be "no," and our "no" must never be "yes."  Our words ought to conform to the truth.  Or as Aristotle in his Metaphysics put it: "To say of what is, that it is, or of what is not, that it is not, is true."

The Compendium of the Social Doctrine of the Church recognizes the importance of replanting the notion of objective truth in the mass of men.  Wallowing in the slough of relativism, we seem unable--not unlike the mastodons and saber tooth cats of old in the La Brea Tar Pits--to extricate ourselves from the ooze in which we slowly sink.

Modern times call for an intense educational effort, and a corresponding commitment on the part of all regarding the quest for truth--which cannot be ascribed to the sum of different opinions, nor to one or another of these opinions--will be encouraged in every sector and will prevail over every attempt to make relative its demands or to offend against it.

There are powers that work against the propagation of the truth, and that have a vested interest in promoting falsehood.  We are heirs to a tendentious media and other institutions of communication, entertainment, commerce, and other human intercourse--that are too often founded upon the desire for gain, an "unscrupulous use of money" or profit, rather than a concern with the truth. (Compendium, No. 198)

As T. S. Eliot reminds us in his work Christianity and Culture, Christians face an uphill battle.  We are compromised by our implication in a network of secular, even un-Christian institutions which seek to de-Christianize society and pressure us unawares into a practical atheism.  "Paganism," Eliot avers, and not just paganism, but a neo-Paganism much more hostile to Christian truths, "holds all the most valuable advertising space."

The truth is important not only for its own sake, but also for what we gain from it: "Ye shall know the truth," said the Lord Christ, "and the truth shall make you free." (John 8:31)  We can say of Truth what John Donne said of the Trinity in his Sonnet "Batter my Heart, Three Person'd God": "Take me to you, imprison me, for I, Except you enthrall me, never shall be free."

This takes us to the next value identified in the Compendium, the value of freedom which is closely aligned with the value of truth.  This we shall handle in our next article.

-----

Andrew M. Greenwell is an attorney licensed to practice law in Texas, practicing in Corpus Christi, Texas.  He is married with three children.  He maintains a blog entirely devoted to the natural law, called Lex Christianorum.  You can contact Andrew at agreenwell@harris-greenwell.com.

---
Copyright 2016 - Distributed by THE CALIFORNIA NETWORK
Pope Francis Prayer Intentions for May 2016
Universal:
Respect for Women: That in every country of the world, women may be honored and respected and that their essential contribution to society may be highly esteemed.
Evangelization:
Holy Rosary: That families, communities, and groups may pray the Holy Rosary for evangelization and peace.
---
---
---

By Kenya Sinclair (CALIFORNIA NETWORK)
Notorious atheist group Freedom From Religion Foundation (FFRF) has struck again, this time at an East Liverpool high school in Ohio. LOS ANGELES, CA (Catholic Online) - The Ohio school district was forced to ban The Lord's Prayer after the FFRF complained the prayer ... continue reading
---

By Elise Harris (CNA/EWTN News)
On Sunday Pope Francis celebrated a special jubilee for deacons, telling them that a good servant is one who forgets themselves, letting go of their own plans and humbly placing their lives at the disposal of those to whom they are called to minister. Vatican City, ... continue reading
---

By (CNA/EWTN News)
A group of 61 cloistered nuns from six monasteries in Santiago, Chile made an historic visit to the local Women's Prison Center to spend time with the inmates and attend Mass with them. Santiago, Chile (CNA/EWTN News) - "I don't know if in the 400 years of the history ... continue reading
---

By Ann Schneible (CNA/EWTN News)
The story of a young migrant girl who drowned at sea was at the heart of Pope Francis' address to some 400 children who on Saturday had traveled to the Vatican from the southern Italian region of Calabria. Vatican City, Italy (CNA/EWTN News) - Speaking off the cuff to ... continue reading
---

By (CNA/EWTN News)
There's a demon that specializes in attacking the family, said exorcist César Truqui, a priest who participated in a course on exorcism held in Rome last year. Rome, Italy (CNA/EWTN News) - Fr. Truqui warned that everything that is harming the family, including ... continue reading
---

By Kenya Sinclair (CALIFORNIA NETWORK)
During an interview, Cardinal Robert Sarah explained the importance of priests facing east during Mass. LOS ANGELES, CA (Catholic Online) - In an interview with French Catholic magazine Famille Chrétienne, Cardinal Sarah, who is the prefect of the Congregation for ... continue reading
---

By Kenya Sinclair (CALIFORNIA NETWORK)
Rev. V. A. Anthony, of Brethren Assembly Church in Satna, his wife Prabha and one unnamed woman have been arrested in Aber, India after being accused of "forced conversions" and blaspheming against Hinduism. LOS ANGELES, CA (Catholic Online) - According to Christian ... continue reading
---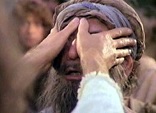 By Deacon Keith Fournier
The same Jesus who passed by Bartimaeus is alive today. The Good News is that no matter what has happened in our past, Jesus walks into the dusty streets of our lives this day. We simply need the eyes of living faith to see Him and the renewed heart to follow Him ... continue reading
---

By Kenya Sinclair (CALIFORNIA NETWORK)
In an attempt to make the Bible more interactive and entertaining to millennials, the King James Version (KJV) of the Bible has been translated with help from popular emoticons. LOS ANGELES, CA (Catholic Online) - According to The Memo, the new Bible, marked as ... continue reading
---

By Kenya Sinclair (CALIFORNIA NETWORK)
A new study revealed Welsh and English Catholics hold the highest retention rate of any denomination but maintain the lowest conversion rates. LOS ANGELES, CA (Catholic Online) - The report, titled the "Contemporary Catholicism in England and Wales," was issued by the ... continue reading
---
All Living Faith News