My little Holy One...
Jennifer Hartline offers a poem reflecting on the beauty and the mystery of the Christ Child in the arms of his wonderful Mother.
WASHINGTON, D.C.
(Catholic Online) -

Does he dream?  His eyelids flutter, and the faintest smile settles in
Just a moment and is gone again, with a sigh
My finger is a snug prize in his little hand
He falls deeper into sleep and deeper into my cradling arm
Quiet breath
I rock and sing
I am lulled and drowsy, yet transfixed on his face

Is he flying home in his mind?  Dancing through his cosmic playground?
Is he calling the stars out by name?
What extraordinary things does he imagine?
Is any of this real?  Is he really here in my arms?
Sublime and surreal!
He stepped into time and willed to be contained
In mortal flesh, on fleeting soil
My feet sink into the earth beneath me
Yet one glance at his face and I am raised to Heaven

No, I am the one who dreams
And finds my dream is fulfilled
Perfected
Heaven is mine to hold
I can scarcely stop my heart from pounding
My little Holy One
My tiny, Mighty God
How I adore You!

We are each the child of the other
I am Yours
You own me completely
And now You are mine
I lavish a mother's kisses on the face of God!
Who would dare imagine such a thing?

My child, my King, my Love
My heart and soul
Tonight I hum a gentle lullaby
You sleep, and I stare in awe
Dream of me
Your mother, Your child
Dream of me

-----

Jennifer Hartline is a grateful Catholic, a proud Army wife and mother of four precious children (one in Heaven).  She is a contributing writer for Catholic Online.  She is also a serious chocoholic.  Visit her at My Chocolate Heart.
---
Copywriter 2015 - Distributed by THE NEWS CONSORTIUM
Pope Francis Prayer Intentions for October 2015
Universal:
That human trafficking, the modern form of slavery, may be eradicated.
Evangelization:
That with a missionary spirit the Christian communities of Asia may announce the Gospel to those who are still awaiting it.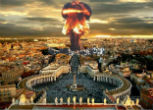 By Marshall Connolly, Catholic Online (CALIFORNIA NETWORK)
Pope Francis has invoked Mark, Chapter 13 as a warning that we may be approaching the end times. He suggested that what he has seen appears to fit the end times as described by Jesus. LOS ANGELES, CA (Catholic Online) - Pope Francis has warned that we could be in the ... continue reading
---

By Kenya Sinclair (CALIFORNIA NETWORK)
Despite the growing belief that religion is losing its influence, people continue to firmly believe in the necessity for exorcisms. LOS ANGELES, CA (Catholic Online) - According to a Pew Research Survey, 68 percent of Americans believe angels and demons exist on Earth. ... continue reading
---

By Kenya Sinclair (CALIFORNIA NETWORK)
Each year, millions of people across the United States rush to grocery stores and prepare to visit their families in celebration of Thanksgiving. Visiting loved ones and enjoying a specially prepared meal are both wonderful parts of celebrating, but don't forget to ... continue reading
---

By Catholic Online (NEWS CONSORTIUM)
Pope Francis has made it clear, Jesus is weeping over a world at war. It has become obvious that this is a time of extreme danger for all people around the globe. No population is safe from terror. The threats aren't just from terrorist organizations like ISIS and Al ... continue reading
---

By Catholic Online (CALIFORNIA NETWORK)
The veneration of relics in the Catholic Church has been one of the most debated practices in the faith. While such veneration is actually common in the human experience -even Communists did it with the body of Lenin, the veneration of relics in the Church is the ... continue reading
---

By Tony Magliano
During the recent U.S. Catholic bishops' fall assembly in Baltimore, several bishops and one abbot, decided to skip dinner at the downtown Marriott Waterfront hotel, and walked several blocks to an inner city parish to share a simple meal with about 30 peace ... continue reading
---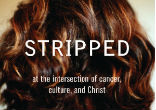 By Mary Rezac, CNA/EWTN News
Heather King never cared much for doctors. Los Angeles, CA (CNA) - It's an attitude she partly inherited from her mother, "who classified ginger ale as a medicine, considered Novocain a snobbish extravagance" and somehow managed to avoid a visit to the doctor's office ... continue reading
---
By Kenya Sinclair (CALIFORNIA NETWORK)
It is easy to fall prey to depression and sadness with everything that has been going on in the world these days. The trick to maintaining a positive attitude and living in the joy God has for us is as easy as following five simple steps. LOS ANGELES, CA (Catholic ... continue reading
---

By Marshall Connolly, Catholic Online (THE CALIFORNIA NETWORK)
Want to lose the War on Christmas? Surrender Advent. We Christians have gone out of our minds, arguing about Starbucks cups and greeters who (correctly) say "Happy Holidays" in place of "Merry Christmas." In all the bustle of the season, we have forgotten that Advent ... continue reading
---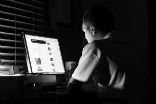 By Catholic Online (NEWS CONSORTIUM)
There is one thing you can do every day that will profit you in many ways. It requires no work and the most minimal effort. It will inform you, inspire you, and ignite your passions. That thing is to visit Catholic Online every day. LOS ANGELES, CA (Catholic Online) - ... continue reading
---
All Living Faith News