Focusing on the two comings
The older I get and the crazier the world seems to become, the more I think about His coming, about our hope in Him, and the final resurrection of the body. What you see now is not all there is in the Christian life. Advent is a time to review the lasting things in our lives.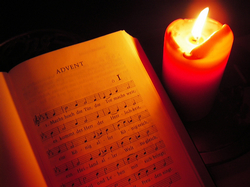 WASHINGTON,D.C. (Catholic Online) - Advent is an interesting part of the Christian Calendar. As the beginning of the Christian year, this season is more than just a religious way to count down the shopping days to Christmas. It is a time of reflection, self-examination, and repentance. In a sense, some see Advent as a "Little Lent." However, the focus is very different. It is a season of hope filled expectation and preparation for a coming of the Lord. We are called to "clean house" and make room for the Lord in our lives.

The word "advent" means "coming" and deals with the comings of Christ, both his first and second. In fact, some theologians have called Advent the "Season of the Already/Not Yet." He has already come but he has not yet come again.

Advent basically reminds us of the interval in which we are now living. We have the merits and graces of his first coming poured out among us, yet even now, we can think about his future coming; what it will be like when he comes again in the culmination of salvation history.

St. Cyril of Jerusalem talked about Advent in his Catechetical lectures during the middle of the Fourth Century. There he talks about the importance of looking both ways.

"We preach not one advent only of Christ, but a second also, far more glorious than the former. For the former gave a view of His patience; but the latter brings with it the crown of a divine kingdom.

"For all things, for the most part, are twofold in our Lord Jesus Christ: a twofold generation; one, of God, before the ages; and one, of a Virgin, at the close of the ages: His descents twofold; one, the unobserved, like rain on a fleece; and a second His open coming, which is to be. We rest not then upon His first advent only, but look also for His second."

These are wonderful theological perspectives that can help us understand the significance of this interesting season. Advent, however, can become far more personal.

Reflections on the Already

As a Vietnam veteran I learned one thing during my deployment in Southeast Asia - I was mortal. Just after returning, a young man I had met challenged me to give my life fully to Christ. He told me that this was not just going to church a lot; this meant developing a life of daily prayer, Scripture reading, and dependence on His grace. I was being called to take the promises that had been made at my baptism and make them my own - completely. It meant depending on the power of the Holy Spirit for strength, something that was sacramentally endowed in confirmation.

My friend reminded me that Christ had told His disciples, "I came that they might have life and have it abundantly." (John 10:10) All Christians are invited to receive grace to live abundantly in this life as well possess the hope of eternal life. This was why Christ had come; the reason for His first Advent.

A consecrated life is not one reserved only for those in Holy Orders or living out their lives in a religious vocation. This is the life all Christians are called to live as the norm.

While I had always thought of myself as a "good" person, I had never given our Lord first place in my life. When I offered my "yes" to God, based on my friend's invitation, I found my life truly transformed.

Through the help of those who were more mature in the faith, I learned how to live more actively for Christ. I found that this commitment meant allowing His grace and teachings to be drawn into my life and having my life drawn more into His world - the Church.

Now, as Advent comes each year, I like to reflect on how I have lived with respect to my life of devotion and service. Am I availing myself of the Sacraments? Am I praying, reading the Scriptures, and spending time in personal formation? Am I becoming the salt and light to the world that I am called to be?

These are wonderful points of reflection, remembering Christ's first coming - the first Christmas. As the Apostle Paul reminded Timothy in his epistle, "This is a faithful saying and worthy of all acceptance, that Christ Jesus came into the world to save sinners, of whom I am chief." (I Timothy 1:15)

Reflections on the Not Yet

The First Sunday of Advent, no matter which reading cycle is used, focuses on the second coming. We are remembering a truth that we declare in every Mass when we recite the Nicene Creed.

"He will come again to judge the living and the dead."

We profess it but do we really ponder it? We rarely talk or think about the second coming beyond that affirmation. So, Advent, especially the first Sunday, is particularly important.

He will come again. This is our reminder that, no matter what is happening in the world, the come a day when Christ will return so that the Father will put all things under his authority. While those who have no faith may think they rule today, tomorrow belongs to Christ. God does have the last word and will bring everything into proper order.

His second coming also means a coming judgment, with regard to faith in Christ.

The older I get and the crazier the world seems to become, the more I think about His coming, about our hope in Him, and the final resurrection of the body. What you see now is not all there is in the Christian life. Thankfully.

We live under the brilliance of a great hope for all eternity. It would be one thing if we were only given a better life here on earth and then - nothing. How hopeless.

We have faith to invest in our life here on earth; but we also possess hope as an anchor for the future; it is called our blessed hope, which is His Second Coming.

The Apostle Paul talks about this in his letter to the Romans, where he declares, "And do this because you know the time; it is the hour now for you to awake from sleep. For our salvation is nearer now than when we first believed; the night is advanced, the day is at hand.

"Let us then throw off the works of darkness (and) put on the armor of light; let us conduct ourselves properly as in the day, not in orgies and drunkenness, not in promiscuity and licentiousness, not in rivalry and jealousy. But let us put on the Lord Jesus Christ, and make no provision for the desires of the flesh."

His second coming also gives me encouragement to continue working on His behalf. Not only do I want to be ready for his coming, I want others to join me.

The work we do in preparing people for the His coming is the work of Evangelization. We are telling people the Good News in stereo - He came that we might have life through His grace. He also is coming again in Glory! There is a future victory that awaits all of us who believe.

In Pope John Paul II's Apostolic Letter, "At the Beginning of the Third Millennium," he reminds faithful Catholics of the Lord's challenge to the Apostle Peter, "Duc in Altum," or "put out into the deep." This instruction came after Jesus had used Peter's boat to teach those on the shore of the Sea of Galilee. When he had finished his instruction, our Lord had the fishermen put out to the deep where they caught a great number of fish.

In this life we are called to "put out into the deep" of our world on behalf of Christ that those of every family, tribe, and nation will hear the Good News of Jesus Christ. As John Paul II stated, "Christ must be presented to all people with confidence. We shall address adults, families, young people, children, without ever hiding the most radical demands of the Gospel message, but taking into account each person's needs in regard to their sensitivity and language, after the example of Paul who declared: 'I have become all things to all men, that I might by all means save some" (1 Cor 9:22).'"

At the conclusion of his Apostolic Letter, the Holy Father declared, "Now, the Christ whom we have contemplated and loved bids us to set out once more on our journey: 'Go therefore and make disciples of all nations, baptizing them in the name of the Father, and of the Son and of the Holy Spirit' (Mt 28:19). The missionary mandate accompanies us into the Third Millennium and urges us to share the enthusiasm of the very first Christians: we can count on the power of the same Spirit who was poured out at Pentecost and who impels us still today to start out anew, sustained by the hope "which does not disappoint" (Rom 5:5)

In Advent, we remember that we are living in the interval between the already - that Christ has come - and the not-yet - that He will come again. This is the period in history where He is calling His Church to Evangelization. We begin with ourselves, reflecting on our own life in Christ. We also think of the future hope that belongs to all who are in Christ and those yet who will come to Him.

Many years ago, I knew a very wealthy successful businessman in Grand Rapids, Michigan who owned a chain of Chicken restaurants. He had a deep faith in Christ, which leaked into every area of his life. The following words were printed on the top of every bag of chicken that left one of his stores, "Only One Life Twill Soon Be Passed, Only What's Done for Christ Will Last."

This Advent is a wonderful opportunity to review those lasting things in our lives.

-----

Randy Sly is the Associate Editor of Catholic Online and the CEO/Associate Publisher for the Northern Virginia Local Edition of Catholic Online (http://virginia.catholic.org). He is a former Archbishop of the Charismatic Episcopal Church who laid aside that ministry to enter into the full communion of the Catholic Church.
---
Copywriter 2015 - Distributed by THE NEWS CONSORTIUM
Pope Francis Prayer Intentions for October 2015
Universal:
That human trafficking, the modern form of slavery, may be eradicated.
Evangelization:
That with a missionary spirit the Christian communities of Asia may announce the Gospel to those who are still awaiting it.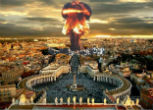 By Marshall Connolly, Catholic Online (CALIFORNIA NETWORK)
Pope Francis has invoked Mark, Chapter 13 as a warning that we may be approaching the end times. He suggested that what he has seen appears to fit the end times as described by Jesus. LOS ANGELES, CA (Catholic Online) - Pope Francis has warned that we could be in the ... continue reading
---

By Kenya Sinclair (CALIFORNIA NETWORK)
Despite the growing belief that religion is losing its influence, people continue to firmly believe in the necessity for exorcisms. LOS ANGELES, CA (Catholic Online) - According to a Pew Research Survey, 68 percent of Americans believe angels and demons exist on Earth. ... continue reading
---

By Kenya Sinclair (CALIFORNIA NETWORK)
Each year, millions of people across the United States rush to grocery stores and prepare to visit their families in celebration of Thanksgiving. Visiting loved ones and enjoying a specially prepared meal are both wonderful parts of celebrating, but don't forget to ... continue reading
---

By Catholic Online (NEWS CONSORTIUM)
Pope Francis has made it clear, Jesus is weeping over a world at war. It has become obvious that this is a time of extreme danger for all people around the globe. No population is safe from terror. The threats aren't just from terrorist organizations like ISIS and Al ... continue reading
---

By Catholic Online (CALIFORNIA NETWORK)
The veneration of relics in the Catholic Church has been one of the most debated practices in the faith. While such veneration is actually common in the human experience -even Communists did it with the body of Lenin, the veneration of relics in the Church is the ... continue reading
---

By Tony Magliano
During the recent U.S. Catholic bishops' fall assembly in Baltimore, several bishops and one abbot, decided to skip dinner at the downtown Marriott Waterfront hotel, and walked several blocks to an inner city parish to share a simple meal with about 30 peace ... continue reading
---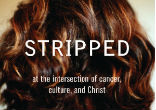 By Mary Rezac, CNA/EWTN News
Heather King never cared much for doctors. Los Angeles, CA (CNA) - It's an attitude she partly inherited from her mother, "who classified ginger ale as a medicine, considered Novocain a snobbish extravagance" and somehow managed to avoid a visit to the doctor's office ... continue reading
---
By Kenya Sinclair (CALIFORNIA NETWORK)
It is easy to fall prey to depression and sadness with everything that has been going on in the world these days. The trick to maintaining a positive attitude and living in the joy God has for us is as easy as following five simple steps. LOS ANGELES, CA (Catholic ... continue reading
---

By Marshall Connolly, Catholic Online (THE CALIFORNIA NETWORK)
Want to lose the War on Christmas? Surrender Advent. We Christians have gone out of our minds, arguing about Starbucks cups and greeters who (correctly) say "Happy Holidays" in place of "Merry Christmas." In all the bustle of the season, we have forgotten that Advent ... continue reading
---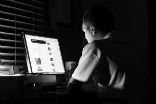 By Catholic Online (NEWS CONSORTIUM)
There is one thing you can do every day that will profit you in many ways. It requires no work and the most minimal effort. It will inform you, inspire you, and ignite your passions. That thing is to visit Catholic Online every day. LOS ANGELES, CA (Catholic Online) - ... continue reading
---
All Living Faith News