---
Whether this resourceful woman understands the degree to which she participated in the miracle of God's provision does not matter. She did.
Angela Logan baking her mortgage cakes in the kitchen of a local hotel.
CHESAPEAKE, Va. (Catholic Online) - I was born - and spent much of my childhood - in Dorchester, Massachusetts. During the early years, my family lived in what was called "The Block." It was a brick tenement in the inner city. I remember the experience with fondness. My neighbors were all very friendly and I actually felt quite safe. As a young man I returned to the street and was told to shut the back window of the car and lock the door. I thought to my self "my how things have changed."

I slept out on the fire escape with my older brother on very hot nights as a child. My parents had no fear for safety. Our neighbors were like family, struggling financially but all good people. We pulled together. My father told us the story of "Stone Soup" where the townspeople, each contributed what they had and cooked the "Stone Soup" which fed them all. They discovered the soul of being neighbors, the virtue of charity. I remember the many times that I was chosen as the youngest to deliver the "stone soup" to the neighbor who was out of work, or sick, or most in need.

Today I saw Angela Logan from Teaneck, New Jersey, on a newscast. I was as impressed with her story. Angela is a 55-year-old mother who faced hard times. She is an actress, a former dancer, a substitute teacher and currently attends a community College studying to be a Nurse. She was doing everything she could do to pay her mortgage, care for herself and her family and move forward in life. Sadly, a number of misfortunes placed her family in peril of losing their home in these economically troubling times. That is when her story really began. She tells it with a dignity and joy of life which is contagious. She said in the interview it was a contemporary account of "stone soup."

Angela bakes a wonderful apple cake. She and her sons came up with the idea of baking "mortgage cakes" to avoid foreclosure. She decided she not only had a need but she had something to offer others. She chose to let her need be known at Church and at the College she attends. She offered to sell "mortgage cakes" to her friends. She had scouted the internet to find a cost entry point and decided that her cakes, made with only fresh ingredients, were worth more than what she found online. She set a goal of selling 100 cakes in ten days to forestall foreclosure and the response was wonderful!

However, the obstacles continued. She encountered problems with the local government which said her kitchen was not equipped to be a "commercial venture". She again let her need be known. A local Hotel opened their kitchen for her use. When she received more requests than she and her sons could fulfill, she let her need be known. Josh Kaye, the founder and president of BakeMeAWish.com, a not for profit company, invited her into a joint venture and they continue together.

This past Sunday in Catholic Churches throughout the USA we heard of the feeding of the 5000 from St. John's Gospel. A miracle on many levels, it reveals the invitation given to each one of us to enter into what Pope Benedict XVI recently referred to as "Charity in Truth" by changing how we live together. He called for an economy of gift and communion, an application of the miracle of the loaves. The disciples encouraged Jesus to dismiss the crowd complaining they could not feed them with two hundred days wages. They did not see with faith and almost missed the invitation from the Lord of abundance to participate in His miraculous provision.

Jesus, in His Sacred Humanity, viewed the world the way it truly is. He was moved with compassion for the crowd and understood the economy of heavenly scale. In the account in Mark's Gospel Jesus asked the disciples: "what do you have?" They were invited to participate in God's work by giving what they had in a Holy Exchange. When they did, Jesus used the matter given by men, five loaves and two fish, to manifest the manna of heaven.

In Mark's Gospel the miracle is followed by this story: "... Jesus made his disciples get into the boat and go on ahead of him to Bethsaida, while he dismissed the crowd. After leaving them, he went up on a mountainside to pray. When evening came, the boat was in the middle of the lake, and he was alone on land. He saw the disciples straining at the oars, because the wind was against them. About the fourth watch of the night he went out to them, walking on the lake. He was about to pass by them, but when they saw him walking on the lake, they thought he was a ghost. They cried out, because they all saw him and were terrified. Immediately he spoke to them and said, "Take courage! It is I. Do not be afraid." Then he climbed into the boat with them, and the wind died down. They were completely amazed, for they had not understood about the loaves; their hearts were hardened. (St. Mark 6:45-52)

The "boat" was a favorite image for the early church fathers, a figure of the ark of the Old Covenant and the ark of the New, the Church. It is this Church, a communion of persons joined in Him, that Jesus came to found and over which He would install these men to continue His redemptive mission. But they had to "understand about the loaves". This kind of understanding comes from communion with the Father, in the Son, by the Holy Spirit. It is a gift and fruit of faith. He invited the disciples to believe that when they have Him, they have everything. Yet, here in a storm, they fled to the familiar, the fear of the circumstances. So powerful were their fears that they prevented them from even recognizing God Incarnate as He passed right before them! They thought He was a ghost!

They had not "understood about the loaves". Do we? We will live the way we love. Faith is a light to preside over our entire lives, even those storms that inevitably come. We can find Jesus right in the midst of the storm. We can experience peace in turmoil and navigate the waters of daily life. Today, Angela Logan told a national viewing audience about stone soup, mortgage cakes and the miracle of the loaves. I have no idea whether this resourceful woman understands the degree to which she participated in the miracle of God's provision but it does not matter. She did. Her story is an example of how an economy of gift and communion works. She also shows us what can happen when we understand about the loaves.


---
Copyright 2016 - Distributed by THE CALIFORNIA NETWORK
Pope Francis Prayer Intentions for May 2016
Universal:
Respect for Women: That in every country of the world, women may be honored and respected and that their essential contribution to society may be highly esteemed.
Evangelization:
Holy Rosary: That families, communities, and groups may pray the Holy Rosary for evangelization and peace.
---
---
---

By Kenya Sinclair (CALIFORNIA NETWORK)
Notorious atheist group Freedom From Religion Foundation (FFRF) has struck again, this time at an East Liverpool high school in Ohio. LOS ANGELES, CA (Catholic Online) - The Ohio school district was forced to ban The Lord's Prayer after the FFRF complained the prayer ... continue reading
---

By Elise Harris (CNA/EWTN News)
On Sunday Pope Francis celebrated a special jubilee for deacons, telling them that a good servant is one who forgets themselves, letting go of their own plans and humbly placing their lives at the disposal of those to whom they are called to minister. Vatican City, ... continue reading
---

By (CNA/EWTN News)
A group of 61 cloistered nuns from six monasteries in Santiago, Chile made an historic visit to the local Women's Prison Center to spend time with the inmates and attend Mass with them. Santiago, Chile (CNA/EWTN News) - "I don't know if in the 400 years of the history ... continue reading
---

By Ann Schneible (CNA/EWTN News)
The story of a young migrant girl who drowned at sea was at the heart of Pope Francis' address to some 400 children who on Saturday had traveled to the Vatican from the southern Italian region of Calabria. Vatican City, Italy (CNA/EWTN News) - Speaking off the cuff to ... continue reading
---

By (CNA/EWTN News)
There's a demon that specializes in attacking the family, said exorcist César Truqui, a priest who participated in a course on exorcism held in Rome last year. Rome, Italy (CNA/EWTN News) - Fr. Truqui warned that everything that is harming the family, including ... continue reading
---

By Kenya Sinclair (CALIFORNIA NETWORK)
During an interview, Cardinal Robert Sarah explained the importance of priests facing east during Mass. LOS ANGELES, CA (Catholic Online) - In an interview with French Catholic magazine Famille Chrétienne, Cardinal Sarah, who is the prefect of the Congregation for ... continue reading
---

By Kenya Sinclair (CALIFORNIA NETWORK)
Rev. V. A. Anthony, of Brethren Assembly Church in Satna, his wife Prabha and one unnamed woman have been arrested in Aber, India after being accused of "forced conversions" and blaspheming against Hinduism. LOS ANGELES, CA (Catholic Online) - According to Christian ... continue reading
---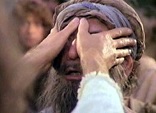 By Deacon Keith Fournier
The same Jesus who passed by Bartimaeus is alive today. The Good News is that no matter what has happened in our past, Jesus walks into the dusty streets of our lives this day. We simply need the eyes of living faith to see Him and the renewed heart to follow Him ... continue reading
---

By Kenya Sinclair (CALIFORNIA NETWORK)
In an attempt to make the Bible more interactive and entertaining to millennials, the King James Version (KJV) of the Bible has been translated with help from popular emoticons. LOS ANGELES, CA (Catholic Online) - According to The Memo, the new Bible, marked as ... continue reading
---

By Kenya Sinclair (CALIFORNIA NETWORK)
A new study revealed Welsh and English Catholics hold the highest retention rate of any denomination but maintain the lowest conversion rates. LOS ANGELES, CA (Catholic Online) - The report, titled the "Contemporary Catholicism in England and Wales," was issued by the ... continue reading
---
All Living Faith News