Mary said, "Behold, I am the handmaid of the Lord. May it be done to me according to your word." Then the angel departed from her.
Mary's Prayer, her "Fiat" [Medieval Latin, from Latin, let it be done) in response to the visitation from the messenger of heaven, the angel, provides a pattern of prayer and a way to live for every Christian. It immediately issues forth in the fruit of her praise, her "Magnificat." This canticle begins with the words in Latin "Magnificat anima mea Dominum" ("My soul doth magnify the Lord")

This hymn of praise is memorialized for all of us in that beautiful biblical text which ancient Christian tradition referred to as "The Magnificat" (Luke 1:46-55). The word "Magnificat" has come to mean a hymn or song of praise of praise to God. However, the "Fiat" is more than a prayer and the "Magnificat" more than a hymn of praise. Together they constitute a lesson book, a guide, for this journey called life that we all walk.

Our lives, so very real and human, with all of the blessings and all of the pain, can be packed with meaning, purpose and destiny, if we have eyes to see, ears to hear and hearts to respond with the kind of voluntary surrender that was so beautifully expressed by the Virgin of Nazareth in her surrender to God's invitation.

This lesson book is desperately needed by Christians, indeed all people of good will, in this age so characterized by pride and arrogance. The pattern of that prayer and song was the pattern of Mary's entire life. It follows a trajectory of surrendered love. It begins with Gods gift and invitation, invites our response, leads to praise and is intended to bear the fruit of a meaningful life.

She said "Yes" to the invitation to love and she humbled herself. She confronted her own fears and she entered into a new way of living. All of this was in a continued response to the original invitation of love, which was a gift and a special vocation, initiated by a loving God.

Mary's simple response of "yes" overflowed into her "magnificat", a life hymn of praise. Through this response, she assumed a life's posture of receiving and giving, she became a fruitful woman, a "God-bearer" or "Mother of God" (which in Greek is Theo-tokos). She brought forth the Word of God!

Her "Yes", her humble surrender, bore the fruit of her "Magnificat" which bore the fruit of the Incarnate Word. This is a trajectory of love, a prototype of the vocation of every human person to bear the fruit of our surrendered love to the living God. It touches the inner core of the meaning of life for all men and women who are children of the one Creator. We were made to give ourselves away to the Lord and to others.

---
Copywriter 2015 - Distributed by THE NEWS CONSORTIUM
Pope Francis Prayer Intentions for October 2015
Universal:
That human trafficking, the modern form of slavery, may be eradicated.
Evangelization:
That with a missionary spirit the Christian communities of Asia may announce the Gospel to those who are still awaiting it.
---
---
---

By Kenya Sinclair (CALIFORNIA NETWORK)
Each year, millions of people across the United States rush to grocery stores and prepare to visit their families in celebration of Thanksgiving. Visiting loved ones and enjoying a specially prepared meal are both wonderful parts of celebrating, but don't forget to ... continue reading
---

By Catholic Online (NEWS CONSORTIUM)
Pope Francis has made it clear, Jesus is weeping over a world at war. It has become obvious that this is a time of extreme danger for all people around the globe. No population is safe from terror. The threats aren't just from terrorist organizations like ISIS and Al ... continue reading
---

By Catholic Online (CALIFORNIA NETWORK)
The veneration of relics in the Catholic Church has been one of the most debated practices in the faith. While such veneration is actually common in the human experience -even Communists did it with the body of Lenin, the veneration of relics in the Church is the ... continue reading
---

By Tony Magliano
During the recent U.S. Catholic bishops' fall assembly in Baltimore, several bishops and one abbot, decided to skip dinner at the downtown Marriott Waterfront hotel, and walked several blocks to an inner city parish to share a simple meal with about 30 peace ... continue reading
---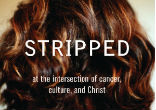 By Mary Rezac, CNA/EWTN News
Heather King never cared much for doctors. Los Angeles, CA (CNA) - It's an attitude she partly inherited from her mother, "who classified ginger ale as a medicine, considered Novocain a snobbish extravagance" and somehow managed to avoid a visit to the doctor's office ... continue reading
---
By Kenya Sinclair (CALIFORNIA NETWORK)
It is easy to fall prey to depression and sadness with everything that has been going on in the world these days. The trick to maintaining a positive attitude and living in the joy God has for us is as easy as following five simple steps. LOS ANGELES, CA (Catholic ... continue reading
---

By Marshall Connolly, Catholic Online (THE CALIFORNIA NETWORK)
Want to lose the War on Christmas? Surrender Advent. We Christians have gone out of our minds, arguing about Starbucks cups and greeters who (correctly) say "Happy Holidays" in place of "Merry Christmas." In all the bustle of the season, we have forgotten that Advent ... continue reading
---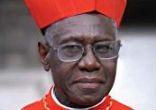 By Elise Harris, CNA/EWTN News
At the presentation of his new book, Cardinal Robert Sarah said that Western society is rapidly forgetting God, and expressed his desire to help people rediscover him through both prayer and witness. Vatican City (CNA/EWTN News) - "I would like to help people ... continue reading
---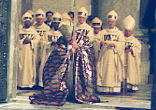 By Elise Harris, CNA/EWTN News
Hidden since the Jubilee of 2000, the Holy Door in St. Peter's Basilica was revealed Tuesday as the brick wall covering it was removed in anticipation of the Holy Year of Mercy launching next month. Vatican City (CNA/EWTN News) - Cardinal Angelo Comastri, the ... continue reading
---

By Abigail James (CALIFORNIA NETWORK)
Fear is a powerful thing. Fear can completely cripple the body and soul. Since the terrifying Paris terrorist attacks last week the news has been full of death, terrorists, murder and fear. LOS ANGELES, CA (Catholic Online) - Those not in power are left wondering ... continue reading
---
All Living Faith News