ANCHORAGE, Alaska (Catholic Anchor) - Alex Jones had no intention of becoming a Catholic. When everything started to change in the winter of 1998, the African-American preacher was at the height of his pastoral ministry, leading the vibrant Maranatha Christian Church in Detroit, a predominantly black evangelical church.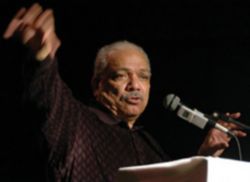 MADE THE LEAP - When Alex Jones converted to Catholicism from the evangelical church in which he preached, he brought 54 of his congregation with him. (Joel Davidson)
Jones founded the congregation in 1982 and said that in those circles, the Catholic Church was often viewed with suspicion. From the outside, it seemed to be a white man's religion, which once segregated Communion lines and even held slaves.

No, Jones did not want to be Catholic. He did, however, love the Bible and wanted to explore it more deeply. He also wanted to explore the roots of his Christian heritage.

In January 1998, he led a Wednesday night Bible study with 35 members of his church. In the course of studying early church worship, Jones and several dozen members of his church embarked on a two-year journey that transformed their faith and eventually led them to the Catholic Church.

"It was a hunger to know and experience more and to place Christianity within its fullest and most complete reality that brought me to the Catholic Church," Jones explained in an interview last month with the Anchor. He was in Alaska to speak at Theology on Tap presentations in Anchorage and Kenai.

On April 14, 2001 Jones and 54 members of his church came into full communion with the Catholic Church.

Jones is now a deacon for the Archdiocese of Detroit, where he works with three different parishes. In May 2007, he retired after two years as director of evangelization. He now writes and travels the country to inspire fellow Catholics to embrace the fullness of their faith.

Deacon Jones' new book, "No Price Too High," describes his faith journey, including the challenges and sufferings he experienced in leaving the evangelical church which he pastured for nearly 20 years.

Q: What started your journey into the Catholic Church?

Well I'm a Bible teacher - I love teaching the word of God -- and I wanted to teach my people more about the church's community. The church is a community of believers, a body. We live together and worship together. So, I had this idea of going through the Pastoral Epistles, First and Second Timothy and Titus. When we came to the second chapter of First Timothy and it talks about worship, I had this great brainstorm of an idea: Let's experience early Christian worship so we get a feel of what St. Paul is saying to the church. That way we can get a better understanding of how Christians have always worshiped.

Q: How did your Bible study class respond to the idea?

I challenged my class, about 35 people to it and they said, "Great, let's do it." That was late January 1998. We were meeting in a classroom and so we set a date to meet in the church sanctuary and I'd set it up like early Christians and we'd worship.

What happened as you prepared for this worship session?

In doing research, that's when the door slightly came ajar. I had read the seven letters of Ignatius. I began to read the apostolic fathers and church fathers. When I read Ignatius, he speaks of the flesh of Jesus and the blood of Jesus as though he believes that was literally his flesh and his blood. Here's an apostolic father who knew St. John and he's talking about Eucharist as the flesh of Jesus and the cup as his blood. This piqued my interest.

Q: What did you discover in researching for the worship session?

Three things came out of that. First, I discovered that the church was hierarchical by about the second century - bishop, priest and deacon. It was also liturgical as well as charismatic. They had a form of worship, pretty much how it is today but not exactly. The liturgy has evolved. The most eye opening was that it was Eucharistic centered. Eucharist was the center of worship, not preaching, not the gifts of the Spirit but the Eucharist. As I read more, I became excited because I was opening up a dimension of Christianity that I didn't know existed.

Q: How did the experiment go?

I planned to have the Wednesday evening experiment along the lines of Justin Martyr. I got my hands on an early Christian liturgy book that goes back to the Upper Room and how that evolved to the love feast and the Eucharist. I could see the evolution as clear as day. We had our experiment on March 19, 1998, and it didn't go over well at all -- way too Catholic. But I had launched myself on a path to find out the truth. As I continued to examine historic Christianity further, and compared it to the Scriptures I had read for years, things began to fall into place.

Q: How large was your church when you began exploring the historic roots of Christianity?

We had about 200 families, but as time went on it dwindled. People were saying, "He's becoming Catholic, I can see it." I would say, "No I'm not, no I'm not." They would say, "Oh yes you are," and they began to leave.

When I changed Sunday worship to liturgy of the Eucharist and liturgy of the word, and I began to substitute real wine instead of grape juice and use the chalice instead of little cups, and use wafers instead of the little pieces of cracker, people got suspicious.

Q: When you finally decided to become Catholic, you chose to share that journey with your church. How did that go?

I was on a journey. When I uncovered the authenticity of the biblical church, I knew I had to be a part of it. At that point, I could have just resigned and come to the Catholic Church with my family or I could do something that had not been done. That was to take what I had learned to the church and tell them. As a loving pastor, how could I uncover truth and not share that with my people? It's like finding a really green pasture and keeping the sheep from going into it. I asked the church to allow me to share my discovery with them and they said yes.

On the first Sunday of 2000, I called the whole church together and said I had been denying this for a year and a half but, yes, I am going to become Catholic because what I have uncovered is true and I want to share that with you. I want to answer your questions. I know you have many questions about the Catholic Church. I've understood that we have been mis-taught, mis-educated and misinformed. We have much prejudice against Catholics but just give me an opportunity to answer your questions and tell you what the church really teaches.

For six months I taught about the faith. On Sundays I preached Christ and him crucified, but on Wednesdays I talked about Mary, about purgatory, about worship, about Eucharist. The church gave me that opportunity. Those who didn't come to hear me on Wednesday nights gradually ended up going to other churches. Those who did attend ended up coming into the Catholic Church with me.

Q: How did Vatican II affect the church's approach to evangelism?

The Holy Spirit moved on Pope John XXIII to call Vatican II and change the mentality of Catholics from being so concerned about our own personal salvation to bringing the Gospel to the world in ways we had not done before.

Q: What is the New Evangelization?

Evangelization has always been a part of the Catholic Church, that's why the faith is around the world. But the new evangelization is about new goals, with new people and new methods. This is not about just being a good Catholic. Now we are called to be more assertive and aim for the conversion of others. We are not called to merely rely on the religious or the priestly or the professionals to bring this about but we are called to rely on the Holy Spirit acting explosively in the lives of laity.

Our ministry is not in the church but in the secular sphere. This is what evangelicals discovered. That is why their faith is growing so fast. We need to take religion out of these beautiful churches and into the community to preach the Gospel.

Q: What makes evangelism so awkward?

Our life view is to live and let live. Most Catholics I run into have a ho-hum attitude about those who are not Catholic. They view evangelization as ramming their faith down the throat of others. I think a lot of times this is fostered by priesthood that tries to be ecumenical, understanding and open-minded, which is good but taken to extremes, it renders one impotent to preach the Gospel.

Q: What about the idea that we can preach the Gospel without using words?

One of the most misused and misunderstood phrases I come across is accorded to St. Francis: "Preach the Gospel at all times, when necessary use words." People think that means we shouldn't use words. We should just try to feed people, clothe them and be a good Christian and they will come. Well, they don't come. They don't become Catholics, they don't become Christians.

A story is told of a small parish in South America where the priests built schools, built hospitals and dug water wells so they could get clean water. They really improved the community's quality of life. Then one day, a nondenominational church moved into the village and set up shop and everybody went to the church and the priests were very dismayed about that. This is a true story. The priests went to the people and asked why they went to this other church when they had done all this for them. The response was, "Father we needed that and thank God you gave it to us, but we need religion too."

The point is that works of charity are great and we are called to do that. Having said that, Paul VI said that without the proclamation of the life of Jesus, the suffering of Jesus, the death of Jesus and the resurrection of Jesus there is no proclamation of the Gospel.

Q: It is one thing to evangelize non-Christians but entirely different to share Catholic faith with Christians from other churches.

There is a way to do that. Of course, the church teaches that if you try to proselytize like a zealot, you're wrong. But we can dialogue. I can talk about our faith and clarify misunderstandings. In that clarification, non-Catholics have an opportunity to see if there is something to this. Maybe they'll want to look into it.

For example, in dialoging with a very strong evangelical, that's great. We're already brothers in Christ by view of our common baptism. I can understand and respect what they believe and not try to change them. The idea of changing people or downplaying their belief is what engenders argument.

Instead, we can talk about the history of the faith, we can talk about the development of doctrine, we can talk about the Bible and how it was given. All these things come to the table in a non-threatening atmosphere because I'm only trying to clarify what the church believes.

---
Republished by Catholic Online with permission of the Catholic Anchor (www.catholicanchor.org), official newspaper of the Archdiocese of Anchorage, Alaska.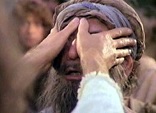 By Deacon Keith Fournier
The same Jesus who passed by Bartimaeus is alive today. The Good News is that no matter what has happened in our past, Jesus walks into the dusty streets of our lives this day. We simply need the eyes of living faith to see Him and the renewed heart to follow Him ... continue reading
---

By Kenya Sinclair (CALIFORNIA NETWORK)
A new study revealed Welsh and English Catholics hold the highest retention rate of any denomination but maintain the lowest conversion rates. LOS ANGELES, CA (Catholic Online) - The report, titled the "Contemporary Catholicism in England and Wales," was issued by the ... continue reading
---

By Elise Harris (CNA/EWTN News)
For Pope Francis, prayer is neither a "magic wand" used to get what we want nor something casual we do only when we feel like it, but is rather the strength that sustains our faith in difficult moments. Vatican City, Rome (CNA/EWTN News) - "Jesus says that we need 'to ... continue reading
---

By Andrea Gagliarducci (CNA/EWTN News)
Former Pope Benedict XVI could appear in public once again on June 29, the 65th anniversary of his priestly ordination. Vatican City, Rome (CNA/EWTN News) - Speaking after the May 20 presentation of a book dedicated to Benedict XVI's pontificate, Archbishop Georg ... continue reading
---

By Tony Magliano
The best way to remember those who have been killed in battle is to work for the day when others will no longer be sent to take their place. Prayerfully reflecting on how to move away from war and war preparation should be central to every Memorial Day.Why do ... continue reading
---

By Ann Scneible (CNA/EWTN News)
The feast of the Holy Trinity is an invitation for us to commit to enriching our everyday relationships by promoting communion, consolation, and mercy, Pope Francis said during his weekly Sunday Angelus address. Vatican City, Rome (CNA/EWTN News) - "Our being created ... continue reading
---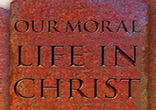 By Deacon Keith Fournier
What we choose determines who we become. Choosing what is good changes the chooser, empowering him or her to proceed along the pathways of virtue and develop the habitus - or habits- which promote Christian character. The Catechism of the Catholic Church ... continue reading
---

By Marshall Connolly (CALIFORNIA NETWORK)
Ever since the reveal of the Third Secret of Fatima in 2000, several people have insisted there's more to the secret than what the public was told. These rumors have taken a life of their own, prompting the Holy See to speak out against them. LOS ANGELES, CA (Catholic ... continue reading
---

By (CNA/EWTN News)
Recognizing the difference between a person who's possessed and a person struggling with a mental illness or other infirmity is a vital part of the ministry of exorcism, according to a long-time exorcist and priest. Rome, Italy (CNA/EWTN News) - Father Cipriano de Meo, ... continue reading
---

By (CNA/EWTN News)
It's a major miracle that you've probably never heard of. Lima, Peru (CNA/EWTN News) - On Sunday, Oct. 3, 1847, more than 2,000 people in Ocotlán, Mexico saw a perfect image of Jesus Christ crucified that appeared in the sky for more than 30 minutes.Approved by the ... continue reading
---
All Living Faith News