Editas Medicine to create the first genetically modified HUMANS in 2017
---
U.S. firm wants to cure blindness, could also open Pandora's box.
The first genetically modified humans could exist within just two years, according to an American biotech firm that plans to begin trials on humans. The groundbreaking treatments could cure a number of major ailments, but could also be used for more sinister purposes in the future.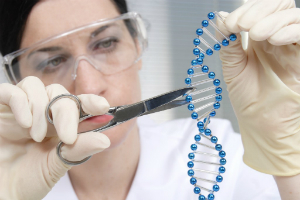 Editing genes can cure disease, but it also raises new ethical questions.
LOS ANGELES, CA (California Network) - Editas Medicine has said they will be the first firm to test genetic modification of humans to treat genetic diseases. They intend to cure blindness in patients who suffer from a genetic condition that prevents the retina from working properly.
Editas, which is based in the U.S., plans to begin tests on humans within two years. The procedure will involve a technique called gene editing, which will literally cut out the defective portion of the gene within a cell and replace it with a working portion.
The process of editing the genes uses a process known as CRISPR, which stands for "Clustered, Regularly Interspaced, Short Palindromic Repeat," a fancy way of saying they can use the same defense mechanism a bacteria uses to protect itself from viruses to cut and edit human genes. Apparently, the process is simple and works.
In the proposed experiment, a customized virus would be injected into the eyes to make the edits.
So why the controversy?
Gene editing literally changes a person's genetic code, throughout their body. The edited genes can be passed to offspring, and the technology, once perfected, could allow parents to create children with all the traits they prefer, something known as a "designer baby."
What will this do to the human race? What happens when the wealthy create children that are intelligent, strong and attractive? What about the rest of society? For now, these questions have remained in the realm of science fiction.
Gene editing is illegal in the United States, but it is being used in experiments overseas, such as in China. In China, researchers recently created what they called "non-viable embryos," to see if they could cure a genetic blood disorder.
The technology has massive potential to improve human health and wellness, but it also raises moral questions and its long-term implications are entirely unknown.
Editas hopes to begin their trials in 2017, if they are able to secure permission from the U.S. government. If permission is not granted, chances are they, or a rival, will find it in another country.
---
The California Network is the Next Wave in delivery of information and entertainment on pop culture, social trends, lifestyle, entertainment, news, politics and economics. We are hyper-focused on one audience, YOU, the connected generation. JOIN US AS WE REDEFINE AND REVOLUTIONIZE THE EVER-CHANGING MEDIA LANDSCAPE.
---
---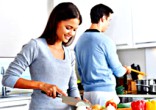 It's tough trying to figure out how to juggle school, kids, work, significant others, a social life and extra time to run to the gym, but ... continue reading
---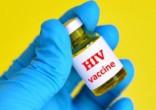 Researchers have discovered a possible cure for HIV/AIDS. LOS ANGELES, CA (Catholic Online) - According to their findings, which were ... continue reading
---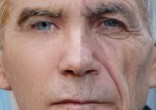 A new Stanford study revealed what many believe could be the first step to a true cure for aging. LOS ANGELES, CA (Catholic Online) - The ... continue reading
---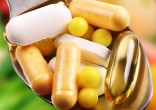 Scientists believe an extremely high dose of one vitamin may be the cure for cancer. LOS ANGELES, CA (Catholic Online) - There have been ... continue reading
---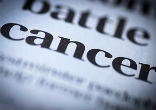 If you are afraid of cancer, we have bad news. There may be little way to avoid the dreaded disease. A new study affirms that two-thirds of ... continue reading
---

Copyright 2017 Catholic Online. All materials contained on this site, whether written, audible or visual are the exclusive property of Catholic Online and are protected under U.S. and International copyright laws, © Copyright 2017 Catholic Online. Any unauthorized use, without prior written consent of Catholic Online is strictly forbidden and prohibited.