By Catholic Online (NEWS CONSORTIUM)
8/8/2014 (2 years ago)
Catholic Online (www.catholic.org)
Effects of metformin on healthy people found merited
According to a new study, a drug widely prescribed to treat type 2 diabetes could help us all live longer. Said drug, metformin, which controls glucose levels, may also stave off cardiovascular disease and cancer, regardless if the person is diabetic.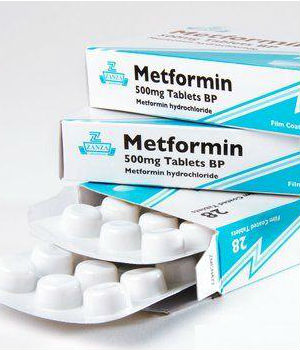 Scientists who studied more than 180,000 people found a "small but statistically significant improvement in survival" in those taking metformin.
LOS ANGELES, CA (Catholic Online) - Scientists who studied more than 180,000 people found a "small but statistically significant improvement in survival" in those taking metformin. The study contrasted this group from those given older anti-diabetic drugs and a group without diabetes.

Experts wish to remind others that the five-and-a-half year follow-up period was relatively short, considering the complications of diabetes get worse over time and are linked with a shorter lifespan.

SAVE Iraqi Christians from Genocide --


Lead author Professor Craig Currie, from Cardiff University's School of Medicine, said further research into the effects of metformin on healthy people was merited. The drug has negligible side effects.
"Patients treated with metformin had a small but statistically significant improvement in survival compared with non-diabetics, whereas those treated with sulphonylureas had a consistently reduced survival compared with non-diabetic patients," Currie says.
"Surprisingly, the findings indicate that this cheap and widely prescribed diabetic drug may have beneficial effects not only on patients with diabetes but also for people without. 
"Metformin has been shown to have anti-cancer and anti-cardiovascular disease benefits. It can also reduce pre-diabetics' chances of developing the disease by a third."
Currie said patients with type 2 diabetes would eventually see their health deteriorate, regardless of what drug they took.
"People lose on average around eight years from their life expectancy after developing diabetes. The best way to avoid the condition altogether is by keeping moderately lean and taking some regular light exercise," he added.
Researchers in the United Kingdom identified 78,241 patients prescribed metformin as a first-line therapy and 12,222 patients prescribed a sulphonylurea as a first-line therapy.
These were then each matched against a non-diabetic patient using criteria that included age, gender, smoking status and clinical status, and their life expectancy compared.
Research proved that average survival time was 15 per cent lower in healthy people compared with diabetics on metformin, and 38 percent lower in diabetic patients on older drugs.
---
Copyright 2016 - Distributed by THE CALIFORNIA NETWORK
Pope Francis Prayer Intentions for August 2016
Universal:
Sports: That sports may be an opportunity for friendly encounters between peoples and may contribute to peace in the world.
Evangelization:
Living the Gospel: That Christians may live the Gospel, giving witness to faith, honesty, and love of neighbor.
---
---
---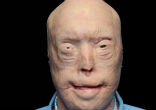 By Abigail James (CALIFORNIA NETWORK)
Fifteen years ago, volunteer firefighter Patrick Hardison suffered extreme facial burns while responding to a house fire. He lost a large portion of his face, including his eyelids, ears, lips, hair and most of his nose. LOS ANGELES, CA (Catholic Online) - Hardison, ... continue reading
---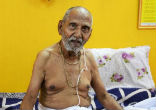 By Kenya Sinclair (CALIFORNIA NETWORK)
An Indian monk claiming to be 120-years-old has revealed his secret to a long, healthy life. LOS ANGELES, CA (Catholic Online) - Swami Sivananda appears to be a physically fit and his clean bill of health suggests he has led a long, healthy life.Sivananda plans to ... continue reading
---

By David Drudge (CALIFORNIA NETWORK)
As Aetna pulls out of the Obamacare marketplace across most of the country, the moral failure of the Affordable Care Act becomes apparent. The ACA is neither affordable or sustainable. It is a complete failure that worsens with time. LOS ANGELES, CA (California ... continue reading
---

By Marshall Connolly, (NEWS CONSORTIUM)
The cost of Obamacare continues to skyrocket, surpassing all expectations. Obamacare is inching closer to failure. LOS ANGELES, CA (California Network) - Obamacare is inching closure to failure, or success, depending on its aim. If Obamacare was designed to provide ... continue reading
---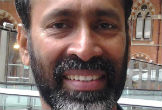 By Kenya Sinclair (CALIFORNIA NETWORK)
A Bishop, nun and thirteen clerics have decided to follow Father Davis Chiramel's lead when he gave the gift of life to a poor electrician. LOS ANGELES, CA (Catholic Online) - According to <a ... continue reading
---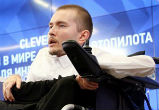 By Kenya Sinclair (CALIFORNIA NETWORK)
Dr. Sergio Canavero, nicknamed Dr. Frankenstein, believes he can conduct a controversial operation to give a terminally ill man one more chance at life. LOS ANGELES, CA (Catholic Online) - Valery Spiridonov suffers from the very serious muscular atrophy disease ... continue reading
---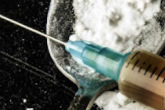 By Kenya Sinclair (CALIFORNIA NETWORK)
The United States enters a prescription opioid and heroin epidemic while the Obama Administration attempts to control it. LOS ANGELES, CA (Catholic Online) - The Guardian reported an alarming increase in an ongoing HIV outbreak across the United States.The primary ... continue reading
---

By Kenya Sinclair (CALIFORNIA NETWORK)
Britain warns citizens against visiting the United States following a breakout of the Zika virus. LOS ANGELES, CA (Catholic Online) - According to the Telegraph, Public Health England (PHE) advised all British tourists visiting Florida should abstain from sexual ... continue reading
---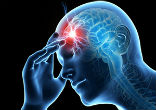 By Kenya Sinclair (CALIFORNIA NETWORK)
Did you know 90 percent of all strokes are preventable? What would you do to live a longer, healthier life? LOS ANGELES, CA (Catholic Online) - According to the Population Health Research Institute (PHRI), ten risk factors can be modified to prevent 9 of ten strokes ... continue reading
---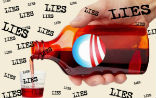 By David Drudge (CALIFORNIA NETWORK)
There's more proof the Affordable Care Act is anything but affordable. The national tab for healthcare, per person now exceeds $10,000. It may be because the goal of Obamacare is to fail and push the nation into a socialist, single-payer system. LOS ANGELES, CA ... continue reading
---
All Health News