One vaccine will be for rotavirus, deadly disease that claims thousands of children annually
Taking aim the high mortality rate of children in many of its poor, rural areas, the nation of India will be offering four free vaccines. The no-cost vaccines are part of a program to reduce child mortality and preserve coming generations, according to Prime Minister Narendra Modi.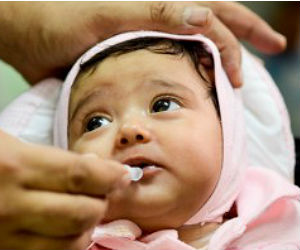 Diarrhea caused by rotavirus kills nearly 80,000 children annually.
LOS ANGELES, CA (Catholic Online) - One of the four vaccines will be one for rotavirus, which kills thousands of Indian children annually. Rotavirus causes dehydration and severe diarrhea and spreads via contaminated hands and surfaces. The disease is commonly found in Asia and Africa.

The move brings to 13 the number of free vaccines provided against life threatening diseases.

Get food into the hands of needy children -- by going here --

"The introduction of four new life-saving vaccines will play a key role in reducing childhood and infant mortality and morbidity in the country, "Modi said in a statement.

"Many of these vaccines are already available through private practitioners to those who can afford them. The government will now ensure that the benefits of vaccination reach all sections of society, regardless of social and economic status."

The four new vaccines will combat rotavirus, rubella, polio and Japanese encephalitis.

Diarrhea caused by rotavirus kills nearly 80,000 children annually. The condition results in up to a million hospital admissions in India. Regular outbreaks of encephalitis also kill hundreds of children every year.

A new adult vaccine against Japanese encephalitis will now be introduced in the 179 worst-affected districts in nine states.

While declared polio free in March, the nation of India will introduce an injectable polio vaccine to "provide long lasting protection to the population against the virus," the statement said.
---
Copyright 2016 - Distributed by THE CALIFORNIA NETWORK
Pope Francis Prayer Intentions for August 2016
Universal:
Sports: That sports may be an opportunity for friendly encounters between peoples and may contribute to peace in the world.
Evangelization:
Living the Gospel: That Christians may live the Gospel, giving witness to faith, honesty, and love of neighbor.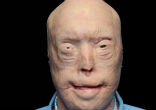 By Abigail James (CALIFORNIA NETWORK)
Fifteen years ago, volunteer firefighter Patrick Hardison suffered extreme facial burns while responding to a house fire. He lost a large portion of his face, including his eyelids, ears, lips, hair and most of his nose. LOS ANGELES, CA (Catholic Online) - Hardison, ... continue reading
---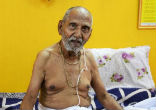 By Kenya Sinclair (CALIFORNIA NETWORK)
An Indian monk claiming to be 120-years-old has revealed his secret to a long, healthy life. LOS ANGELES, CA (Catholic Online) - Swami Sivananda appears to be a physically fit and his clean bill of health suggests he has led a long, healthy life.Sivananda plans to ... continue reading
---

By David Drudge (CALIFORNIA NETWORK)
As Aetna pulls out of the Obamacare marketplace across most of the country, the moral failure of the Affordable Care Act becomes apparent. The ACA is neither affordable or sustainable. It is a complete failure that worsens with time. LOS ANGELES, CA (California ... continue reading
---

By Marshall Connolly, (NEWS CONSORTIUM)
The cost of Obamacare continues to skyrocket, surpassing all expectations. Obamacare is inching closer to failure. LOS ANGELES, CA (California Network) - Obamacare is inching closure to failure, or success, depending on its aim. If Obamacare was designed to provide ... continue reading
---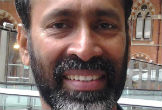 By Kenya Sinclair (CALIFORNIA NETWORK)
A Bishop, nun and thirteen clerics have decided to follow Father Davis Chiramel's lead when he gave the gift of life to a poor electrician. LOS ANGELES, CA (Catholic Online) - According to <a ... continue reading
---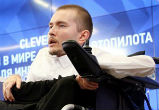 By Kenya Sinclair (CALIFORNIA NETWORK)
Dr. Sergio Canavero, nicknamed Dr. Frankenstein, believes he can conduct a controversial operation to give a terminally ill man one more chance at life. LOS ANGELES, CA (Catholic Online) - Valery Spiridonov suffers from the very serious muscular atrophy disease ... continue reading
---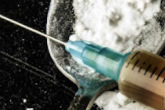 By Kenya Sinclair (CALIFORNIA NETWORK)
The United States enters a prescription opioid and heroin epidemic while the Obama Administration attempts to control it. LOS ANGELES, CA (Catholic Online) - The Guardian reported an alarming increase in an ongoing HIV outbreak across the United States.The primary ... continue reading
---

By Kenya Sinclair (CALIFORNIA NETWORK)
Britain warns citizens against visiting the United States following a breakout of the Zika virus. LOS ANGELES, CA (Catholic Online) - According to the Telegraph, Public Health England (PHE) advised all British tourists visiting Florida should abstain from sexual ... continue reading
---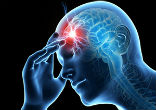 By Kenya Sinclair (CALIFORNIA NETWORK)
Did you know 90 percent of all strokes are preventable? What would you do to live a longer, healthier life? LOS ANGELES, CA (Catholic Online) - According to the Population Health Research Institute (PHRI), ten risk factors can be modified to prevent 9 of ten strokes ... continue reading
---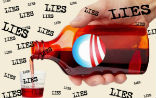 By David Drudge (CALIFORNIA NETWORK)
There's more proof the Affordable Care Act is anything but affordable. The national tab for healthcare, per person now exceeds $10,000. It may be because the goal of Obamacare is to fail and push the nation into a socialist, single-payer system. LOS ANGELES, CA ... continue reading
---
All Health News