PANDORA'S BOX? Scientists recreate deadly Spanish flu
---
By Catholic Online (NEWS CONSORTIUM)
6/12/2014 (3 years ago)
Catholic Online (www.catholic.org)
Controversial experiment has scientists recreating deadly avian flu found in wild ducks
In a controversial move that could become a Pandora's Box - where a long dormant disease may once again be unleashed upon the world, scientists have recreated the deadly Spanish flu virus in controlled laboratory conditions. The Spanish flu killed at least 50 million people in the years immediately following World War I.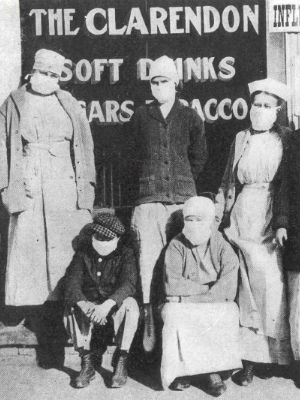 The deadly Spanish flu killed as many as 50 million people in the years following World War I.
LOS ANGELES, CA (Catholic Online) - Laboratory ferrets were infected with close copies of the 1918 virus to see how easy it can be transmitted in the best animal model of the human disease.
Researchers have denounced the research as foolhardy and dangerous. Any benefits of the attempts to recreate 1918-like flu viruses from existing avian flu strains, they warn, don't justify the catastrophic risks if such a genetically engineered virus were to escape. The deliberate or accidental release of the strain from the laboratory could very well cause a deadly influenza pandemic.
Learn how you can feed a hungry child -- by going here!
"These critics fail to appreciate the precautions and safeguards built into our work, the regulation, review and oversight these studies receive." Professor Yoshihiro Kawaoka of the University of Wisconsin-Madison says. "The risks of conducting this research are not ignored, but they can be effectively managed and mitigated," Kawaoka said.
He dismissed criticisms of his research. It is necessary for the development of influenza vaccines, he says, along with other countermeasures designed to minimize the risks of a future flu pandemic.
"We know studies like ours advance the field and help those responsible for making decisions about surveillance and pandemic preparedness [to] base decisions on scientific fact, rather than conjecture. Therefore our research provides important benefits that cannot be achieved by other means," he said in an email to The Independent.
Performed in a secure laboratory with the second highest biosafety level, the experiment proved that all the necessary ingredients exist in the wild population of bird flu viruses for the emergence of a virus similar to the deadly 1918 flu strain.
"Because avian influenza viruses in nature require only a few changes to adapt to humans and cause a pandemic, it is important to understand the mechanisms involved in adaptation and identify the key mutations so we can be better prepared," Kawaoka said.
"The point of the study was to assess the risk of avian viruses currently circulating in nature. We found genes in avian influenza viruses quite closely related to the 1918 virus and, to evaluate the pandemic potential should such a 1918-like virus emerge, identified changes that enabled it to transmit in ferrets," he said.
Recreated from eight genes found in avian flu viruses isolated from populations of wild ducks, researchers used a technique known as "reverse genetics." Researchers rebuilt the entire virus so that it was 97 percent identical to the 1918 strain.
Tests on ferrets showed that the virus was still able to cause flu-like symptoms. When it was further mutated at just seven points, the virus spread easily from one animal to another - indicating that it could cause a pandemic in the human population.
---
Copyright 2018 - Distributed by THE CALIFORNIA NETWORK
Pope Francis Prayer Intentions for JANUARY 2018
Religious Minorities in Asia.
That Christians, and other religious minorities in Asian countries, may be able to practise their faith in full freedom.
---
---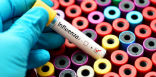 A century after pandemic flu killed 100 million people around the world, another flu pandemic has blanketed the United States and is ... continue reading
---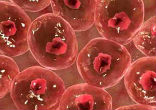 Within the next 10-20 years, a new and controversial fertility technology called in vitro gametogenesis could make it possible to ... continue reading
---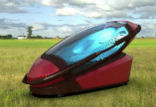 An Australian man whose friends call him 'Dr. Death,' has invented a 3D printable suicide machine. LOS ANGELES, CA (California Network) - ... continue reading
---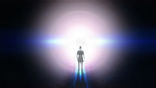 What does it feel like to die? This is a question that everyone has, but few people can answer. Now, a growing body of scientific and ... continue reading
---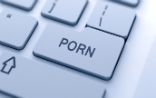 In 2013, Beyonce Knowles topped GQ's list of "The 100 Hottest Women of the 21st Century." San Francisco, CA (CNA/EWTN News) - That same ... continue reading
---