In order to break the cycle of poverty, we must first start with the heart. Catholic Online School is something very special, providing FREE Catholic Education to anyone, anywhere. Learn more about the Catholic Online School
Help us create new hope with your donation. This year, please consider making a donation of $5, $20, $50 or whatever you can to support Catholic Online School. Support Catholic Online School
Catholic Online School is something very special, providing FREE Catholic Education to anyone, anywhere. Learn more
This year, please consider giving $5, $20, $50 or whatever you can to Support Catholic Online School
New blood test diagnoses Alzheimer's three years before onset of disease
---
By Catholic Online (NEWS CONSORTIUM)
3/10/2014 (3 years ago)
Catholic Online (www.catholic.org)
Diagnosis could help those most at risk for debilitating disease
A new blood test now successfully diagnoses Alzheimer's disease up to three years before the onset of the debilitating disease. While it's being hailed as a new tool in the condition that robs the elderly of memory and motor function, there are new ethical concerns. While 90 percent accurate, a very good average -- up to one in ten people could be wrongly diagnosed with the disease for which there is no current, effective treatment.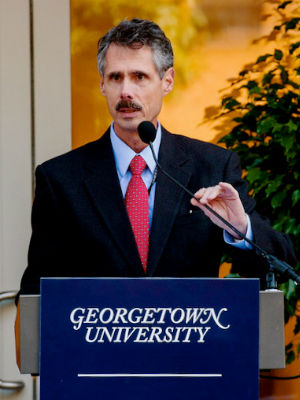 Researchers, led by Howard Federoff of Georgetown University Medical Center in Washington identified 10 lipids in the blood that can be used to detect the early signs of Alzheimer's or other forms of dementia.
LOS ANGELES, CA (Catholic Online) - Medical experts say that the blood test for Alzheimer's could help in the search for a therapy or cure. Identifying patients, the test could uncover those in the population who are at highest risk, and therefore benefit most from experimental treatments.
Analyzing the fatty chemicals, known as lipids circulating in the bloodstream, these compounds begin to change as a result of a breakdown in the membranes of the brain cells associated with Alzheimer's.
Prayer, fasting and almsgiving.
Alzheimer's disease typically begins long before the onset of the diagnostic symptoms, such as memory loss or confusion. Clinicians have tried for many years to find ways of detecting these changes with simple tests that could be performed at any clinic.
Researchers, led by Howard Federoff of Georgetown University Medical Center in Washington identified 10 lipids in the blood that can be used to detect the early signs of Alzheimer's or other forms of dementia. This condition affects one in three people over the age of 65.
"Our novel blood test offers the potential to identify people at risk for progressive cognitive decline and can change how patients, their families and treating physicians plan for and manage the disorder," Dr. Federoff says.
"If there were to be a test that could be ordered by a clinician to determine Alzheimer's risk, the patient, along with their family and clinician, would have to determine what's right for them: test or not test. If so, the testing process would need to be managed and could involve counseling akin to [gene tests] for cancer risk," he says.
Director of research and development at the Alzheimer's Society Doug Brown says it is the first time that a blood test has been developed for the disorder. There are problems in working out how it can be used in practice.
"Having such a test would be an interesting development, but it also throws up ethical considerations. If this does develop in the future, people must be given a choice about whether they would want to know, and fully understand the implications," Dr. Brown said.
Said research involved taking blood samples from 525 healthy volunteers over the age of 70 who were monitored over five years to see whether they went on to develop mild dementia or Alzheimer's.
The researchers identified the 10 lipids after some of the volunteers were showing the first signs of dementia, and then used the same panel of "biomarkers" to predict whether the other volunteers will go on to develop the disorder.
"The lipid panel was able to distinguish with 90 percent accuracy these two distinct groups - cognitively normal participants who would progress to mild cognitive impairment or Alzheimer's disease within two to three years, and those who would remain normal in the near future," Federoff said.
Although further research is needed to validate the results and improve the accuracy, a test could be used commercially within a few years.
"Such a test would identify high-risk individuals who might then be eligible to participate in clinical trials, testing therapies that might halt or prevent disease progression," Ferderoff said.
"The pre-clinical state of the disease offers a window of opportunity for timely disease-modifying intervention. Biomarkers such as ours that define this asymptomatic period are critical for successful," he said.
---
Copyright 2018 - Distributed by THE CALIFORNIA NETWORK
Pope Francis Prayer Intentions for JANUARY 2018
Religious Minorities in Asia.
That Christians, and other religious minorities in Asian countries, may be able to practise their faith in full freedom.
---
---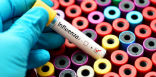 A century after pandemic flu killed 100 million people around the world, another flu pandemic has blanketed the United States and is ... continue reading
---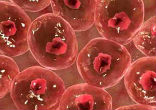 Within the next 10-20 years, a new and controversial fertility technology called in vitro gametogenesis could make it possible to ... continue reading
---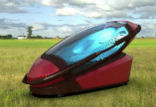 An Australian man whose friends call him 'Dr. Death,' has invented a 3D printable suicide machine. LOS ANGELES, CA (California Network) - ... continue reading
---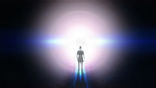 What does it feel like to die? This is a question that everyone has, but few people can answer. Now, a growing body of scientific and ... continue reading
---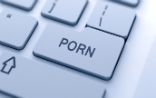 In 2013, Beyonce Knowles topped GQ's list of "The 100 Hottest Women of the 21st Century." San Francisco, CA (CNA/EWTN News) - That same ... continue reading
---