Study looks at lifestyle changes among men for results
Those who think young - along with those who adopt a healthy lifestyle, tend to have the aging process reverses. That's the conclusion that's been reached by a group of researchers - although they tell others that it's far too soon to draw definite conclusions.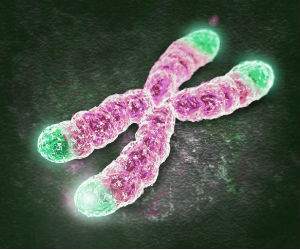 Telomere length, pictured here in green, was measured by the researchers at the beginning of the study; their length was tested again after five years.
LOS ANGELES, CA (Catholic Online) - In a study published in Lancet Oncology, adopting a regimen of diet, exercise, yoga and meditation may reverse aging at the cellular level.

Researchers studied 35 men with low-risk prostate cancer. Some of them were asked to change their lifestyle and the others carried on as usual.

Specifically, test subjects had to consume a balanced diet, with plenty of fruit and vegetables, walk at least 30 minutes each day, for six days of the week, and reduce stress levels by taking up yoga and meditation. On top of this, subjects were part of an hour-long support session, which took place once a week.

Blood samples were taken after five years to assess telomere length and telomerase enzyme activity. These results were then compared to the subjects original baseline results.

Researchers saw demonstrable cellular changes in a group of 10 men who switched to a vegetarian diet and stuck to a recommended exercise and yoga plan.

The protective caps at the end of our chromosomes, called telomeres, appeared to have an effect on the aging process. Telomeres safeguard the end of the chromosome and prevent the loss of genetic information during cell division. As human beings age and our cells divide, telomeres get shorter. Their structural integrity weakens, telling cells to stop dividing - whereupon they die.

Telomere length was measured by the researchers at the beginning of the study; their length was tested again after five years. The men who made the lifestyle changes had increased telomere length by an average of 10 percent. The remaining 25 men who made no lifestyle changes had a decreased telomere length by an average of three percent.

While this has been found to be encouraging, researchers conclude that telomere length is likely not the only cause of aging or disease.

Click here to learn about our Saint Michael the Archangel conference this Nov 1-3!


---
Copyright 2015 - Distributed by THE CALIFORNIA NETWORK
Pope Francis Prayer Intentions for April 2016
Universal:
Small Farmers: That small farmers may receive a just reward for their precious labor.
Evangelization:
African Christians: That Christians in Africa may give witness to love and faith in Jesus Christ amid political-religious conflicts.

By Kenya Sinclair (CALIFORNIA NETWORK)
U.S. Vice President Joe Biden paid Pope Francis a little visit on Friday to talk cancer and Christian persecution. LOS ANGELES, CA (Catholic Online) - Biden traveled to the Vatican to attend a summit on regenerative medicine. While at the Vatican, Biden pushed ... continue reading
---

By Kenya Sinclair (CALIFORNIA NETWORK)
If given the option, would YOU choose to live forever? LOS ANGELES, CA (Catholic Online) - Dr. Aubrey de Grey, the co-founder and chief science officer for Strategies for Engineered Negligible Senescense (SENS) Research Foundation, believes the ongoing research ... continue reading
---

By Marshall Connolly (CALIFORNIA NETWORK)
Are you bored? Is boredom a constant visitor in your life? If so, you could be suffering from overstimulation. Fortunately, the condition is curable. Here's how. LOS ANGELES, CA (California Network) - Most Americans are chronically bored. According to British ... continue reading
---

By Kenya Sinclair (CALIFORNIA NETWORK)
Scientists at the University of Oxford and the Institute for Health Metrics and Evaluation in Seattle estimate 2.2 billion people are at risk of contracting Zika. LOS ANGELES, CA (Catholic Online) - A map published in the journal eLife indicated sections of South ... continue reading
---

By David Drudge (CALIFORNIA NETWORK)
Insurance companies are telling Obama and the American people they must permit them to raise rates substantially, or they will pull out of the Obamacare markets. This is more proof Obamacare is designed to fail. LOS ANGELES, CA (California Network) - Insurance ... continue reading
---

By Kenya Sinclair (CALIFORNIA NETWORK)
Hate mosquitoes? Love living the bug-free life? These crazy sweaty billboards are exactly what you need! LOS ANGELES, CA (Catholic Online) - Billboards have been created to smell like human sweat while simultaneously shooting out carbon dioxide to attract, trap and ... continue reading
---

By Marshall Connolly (CALIFORNIA NETWORK)
Is pornography the new cigarettes? According to some research, the answer is yes, prompting Utah officials to declare pornography a public health crisis. LOS ANGELES, CA (California Network) - In the 1950s, nearly half of all Americans smoked cigarettes. There was ... continue reading
---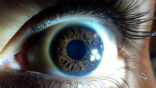 By Marshall Connolly (CALIFORNIA NETWORK)
Imagine one night, you prepare for bed, but you cannot sleep. It's the latest in a spat of insomnia that seems to be worsening. The sleepless nights turn into days, then weeks without sleep. Eventually, you lose the ability to sleep altogether. What's happening and ... continue reading
---

By Kenya Sinclair (CALIFORNIA NETWORK)
The Centers for Disease Control (CDC) confirmed the case of sexually transmitted Zika virus between two men in Dallas, Texas. LOS ANGELES, CA (Catholic Online) - One of the men had traveled to Venezuela, where he was bitten by a Zika=infected mosquito.When he returned ... continue reading
---
By Marshall Connolly (CALIFORNIA NETWORK)
Health insurers are asking permission to raise their rates next year as they warn about the financial stability of Obamacare. Some are threatening to drop out of the Obamacare marketplace because they cannot make money. LOS ANGELES, CA (California Network) - Although ... continue reading
---
All Health News