By Catholic Online (NEWS CONSORTIUM)
8/21/2013 (2 years ago)
Catholic Online (www.catholic.org)
Study conducted in U.K. shows men 70 percent more likely to succumb to melanoma
A study conducted in the United Kingdom suggests than men - by as much as 70 percent, are more likely to die from melanoma, the most deadly form of skin cancer, than women. Data collected from 2011 has shown that men and women at similar risk of contracting the disease.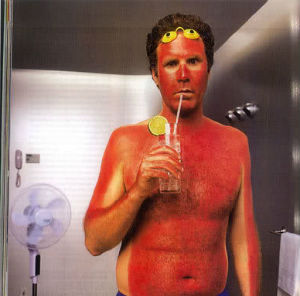 While comedian Will Farrell plays up this sunburn for laughs - sunburn can be a dangerous gateway to melanoma, skin cancer.
LOS ANGELES, CA (Catholic Online) - These figures have proven true in spite of the fact that similar numbers of men and women being diagnosed with the disease every year in the United Kingdom.

The most recent figures available, from 2011 shows that 3.4 men per 100,000 die from malignant melanoma compared with two per 100,000 women.

These figures mean that of the 6,200 men who develop melanoma each year, 1,300 die from the disease, compared with 900 of the 6,600 women. It must be noted that the likelihood of getting the disease is similar between the sexes, with 17.2 men per 100,000 diagnosed compared with 17.3 women.

Death rates in men have increased by 185 percent since the 1970s compared to 55 percent in women. It's predicted that death rates will continue to rise in men while remaining stable in women.

"Research has suggested the difference between the sexes could be in part because men are more likely to be diagnosed when melanoma is at a more advanced stage." Professor Julia Newton-Bishop, Cancer Research U.K. dermatologist based at the University of Leeds, said.

"But there also seem to be strong biological reasons behind the differences and we're working on research to better understand why men and women's bodies deal with their melanomas in different ways.

"We also know that men and women tend to develop melanoma in different places - more often on the back and chest for men and on the arms and legs for women."
 
She adds that "if melanoma does develop on your back then it may be more difficult to spot . asking your partner to check your back is a good idea."

Director of early diagnosis at Cancer Research U.K. Sara Hiom says that key risk factors for melanoma include excessive exposure to UV rays from the sun or sun beds, a pale skin color and high number of moles and a family or personal history of the disease.

"One of the reasons for the difference (between men and women) may be attitudes towards seeing a doctor. We tend to be reluctant to "waste" the doctor's time - men are especially likely to put it off.

"If something goes wrong with the car then you sort it out straight away. The same should go for you - if you, or your partner, notice any unusual or persistent changes then see your general practitioner.

"The key thing is to get to know your skin and what's normal for you so you're more likely to notice something out of the ordinary. It's also essential to take care not to burn, particularly given the sunny weather we've had this summer.

"Sunburn is a clear sign that the DNA in your skin cells has been damaged and, over time, this can lead to skin cancer," she says.


---
Copyright 2015 - Distributed by THE CALIFORNIA NETWORK
Pope Francis Prayer Intentions for April 2016
Universal:
Small Farmers: That small farmers may receive a just reward for their precious labor.
Evangelization:
African Christians: That Christians in Africa may give witness to love and faith in Jesus Christ amid political-religious conflicts.
---
---
---

By Marshall Connolly (CALIFORNIA NETWORK)
Are you bored? Is boredom a constant visitor in your life? If so, you could be suffering from overstimulation. Fortunately, the condition is curable. Here's how. LOS ANGELES, CA (California Network) - Most Americans are chronically bored. According to British ... continue reading
---

By Kenya Sinclair (CALIFORNIA NETWORK)
Scientists at the University of Oxford and the Institute for Health Metrics and Evaluation in Seattle estimate 2.2 billion people are at risk of contracting Zika. LOS ANGELES, CA (Catholic Online) - A map published in the journal eLife indicated sections of South ... continue reading
---

By David Drudge (CALIFORNIA NETWORK)
Insurance companies are telling Obama and the American people they must permit them to raise rates substantially, or they will pull out of the Obamacare markets. This is more proof Obamacare is designed to fail. LOS ANGELES, CA (California Network) - Insurance ... continue reading
---

By Kenya Sinclair (CALIFORNIA NETWORK)
Hate mosquitoes? Love living the bug-free life? These crazy sweaty billboards are exactly what you need! LOS ANGELES, CA (Catholic Online) - Billboards have been created to smell like human sweat while simultaneously shooting out carbon dioxide to attract, trap and ... continue reading
---

By Marshall Connolly (CALIFORNIA NETWORK)
Is pornography the new cigarettes? According to some research, the answer is yes, prompting Utah officials to declare pornography a public health crisis. LOS ANGELES, CA (California Network) - In the 1950s, nearly half of all Americans smoked cigarettes. There was ... continue reading
---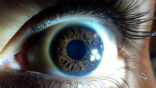 By Marshall Connolly (CALIFORNIA NETWORK)
Imagine one night, you prepare for bed, but you cannot sleep. It's the latest in a spat of insomnia that seems to be worsening. The sleepless nights turn into days, then weeks without sleep. Eventually, you lose the ability to sleep altogether. What's happening and ... continue reading
---

By Kenya Sinclair (CALIFORNIA NETWORK)
The Centers for Disease Control (CDC) confirmed the case of sexually transmitted Zika virus between two men in Dallas, Texas. LOS ANGELES, CA (Catholic Online) - One of the men had traveled to Venezuela, where he was bitten by a Zika=infected mosquito.When he returned ... continue reading
---
By Marshall Connolly (CALIFORNIA NETWORK)
Health insurers are asking permission to raise their rates next year as they warn about the financial stability of Obamacare. Some are threatening to drop out of the Obamacare marketplace because they cannot make money. LOS ANGELES, CA (California Network) - Although ... continue reading
---

By Kenya Sinclair (CALIFORNIA NETWORK)
A common and usually harmless bacteria has resulted in at least 20 deaths in the Midwest. Meanwhile, 57 people have been diagnosed with the bacterial infection, which originated in Illinois and has since traveled to Wisconsin and Michigan. LOS ANGELES, CA (Catholic ... continue reading
---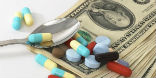 By Marshall Connolly (CALIFORNIA NETWORK)
Spending on prescription drugs is expected to pick up over the next four years according to a report from the health information company, IMH Health Holdings. Americans may spend as much as $640 billion for their medications in 2020. LOS ANGELES, CA (California ... continue reading
---
All Health News