Genetic material floating in blood could identify those prone to Alzheimer's
Conversely, as life expectancy continues to climb with advances in medicine, more people are now at risk for Alzheimer's disease. The brain-deteriorating disease usually strikes the elderly and seriously impairs memory and motor function. Alzheimer's is usually diagnosed after the fact with brain scans and cognition tests. However, a new blood test to determine if someone has an inclination to the condition may soon be in the offing.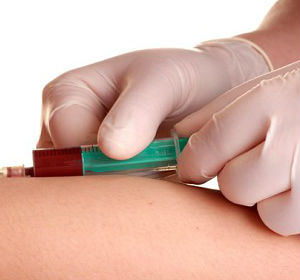 Early trials of the blood test showed it was successful and was "able to distinguish with high diagnostic accuracies between Alzheimer's disease patients and healthy" people.
LOS ANGELES, CA (Catholic Online) - As published in the journal Genome Biology, a new test showed differences in the tiny fragments of genetic material floating in the blood could be used to identify patients. The test was found to be accurate 93 percent of the time in trials on 202 people.

Alzheimer's traditionally starts long before symptoms appear. It's believed that future treatments will need to be given before large parts of the brain are destroyed. This will require new ways of testing for the condition.

The team at the Saarland University, in Germany, analyzed 140 microRNAs, or fragments of genetic code in patients with Alzheimer's disease and in healthy people. Scientists found 12 microRNAs in the blood which were present in markedly different levels in people with Alzheimer's. These became the basis of their test.

Early trials showed it was successful and was "able to distinguish with high diagnostic accuracies between Alzheimer's disease patients and healthy" people.

Research to improve accuracy and to see whether it would work in the clinic will be necessary before the test would be considered as a way of diagnosing patients.

"This is an interesting approach to studying changes in blood in Alzheimer's and suggests that microRNAs could be playing a role in the disease," Dr. Eric Karran, from the charity Alzheimer's Research U.K. says. 

"The findings highlight the importance of continuing research efforts to understand the contribution of microRNAs to Alzheimer's, but the translation of this into a blood test for Alzheimer's in the clinic is still some way off.

"A blood test to help detect Alzheimer's could be a useful addition to a doctor's diagnostic armory, but such a test must be well validated before it's considered for use. We need to see these findings confirmed in larger samples and more work is needed to improve the test's ability to distinguish Alzheimer's from other neurological conditions."


---
Copywriter 2015 - Distributed by THE NEWS CONSORTIUM
Pope Francis Prayer Intentions for June 2015
Universal:
That immigrants and refugees may find welcome and respect in the countries to which they come.
Evangelization:
That the personal encounter with Jesus may arouse in many young people the desire to offer their own lives in priesthood or consecrated life.
By Nikky Andres (NEWS CONSORTIUM)
You might not be entirely aware, but according to the World Health Organization, physical inactivity is now the fourth most notorious global killer. In fact, the impact of physical inactivity has been claimed as the reason for more fatalities than the collective effect ... continue reading
---

By Nikky Andres (NEWS CONSORTIUM)
The need to use sunscreen is something emphasized everyday, not only by dermatologists but also by the beauty industry, media, etc. It's basically everywhere. It is not an alien fact to us that using sunscreen religiously will help us combat premature aging, the risk ... continue reading
---

By Linky C. (NEWS CONSORTIUM)
Plastic surgery may seem to be a common medical procedure for several individuals around the globe, but the Catholic Church still has different points of views when it comes to changing the naturally bestowed beauty from God. Some medical practitioners, on the other ... continue reading
---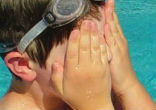 By Catholic Online (NEWS CONSORTIUM)
In a sage bit of advice that has a double meaning - you may not want to "go" to a public swimming pool after you learn this disgusting fact. If you emerge from the pool with red, stinging, sensitive eyes, it is not because of the chlorine... it is because of ... continue reading
---

By Atarah Haely (NEWS CONSORTIUM)
Instead of simply recording his doctor's post-operation instructions, as intended, a Virginian man accidentally recorded the anesthesiologist's verbal onslaught against him while he was asleep. Concealing his identity, the patient filed a lawsuit, including the doctor ... continue reading
---

By Nikky Andres (NEWS CONSORTIUM)
We often hear the term "fitness food" or see products that are marketed as a healthy and guilt-free alternatives to chocolates and chips, or a way to fight cravings and hunger pangs. But could these "fitness foods" really be the key to keeping oneself healthy and fit? ... continue reading
---

By Matt Waterson (NEWS CONSORTIUM)
A chemical in a common herbicide widely used in farm work may potentially pose a threat to humans who are exposed to it, a new report from a World Health Organization (WHO) research unit has found. LOS ANGELES, CA (Catholic Online) - The herbicide known as ... continue reading
---

By Talia Ramos (NEWS CONSORTIUM)
While he's not working on his nuclear weapons project, North Korea's Kim Jong-Un reportedly has been busy creating a miracle drug. Curing and preventing diseases such as AIDS, Ebola, SARS and MERS, he claims to have succeeded in with his medical endeavor, despite years ... continue reading
---

By Talia Ramos (NEWS CONSORTIUM)
The growing craze of human breast milk sold online has concerned many health experts. According to them, there is no scientific evidence found stating that drinking human breast milk can help restore health, as believed by some fitness communities and those suffering ... continue reading
---
By Nikky Andres (NEWS CONSORTIUM)
In Belgium, a law requires that euthanasia shall only be administered with clear and voluntary consent from patients. In 2002, Belgium passed the Euthanasia Act, which states that only voluntary euthanasia is legally acceptable. MUNTINLUPA, PHILIPPINES (Catholic ... continue reading
---
All Health News