Female mouse lived a normal lifespan and could give birth to young
A remarkable leap in genetics coming from Japan -- a team at the Riken BioResource Center, scientists were able to clone a mouse from a drop of blood. According to the journal Biology of Reproduction, blood cells collected from the tail of a donor mouse were used to produce the clone. Researchers say that the female mouse lived a normal lifespan and could give birth to young.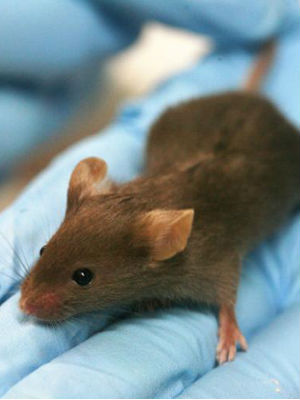 Researchers say that the female mouse lived a normal lifespan and could give birth to young.
LOS ANGELES, CA (Catholic Online) - Even more science-fictional is the fact that scientists at a linked institute recently created nearly 600 exact genetic copies of one mouse.

Mice have been cloned from several different sources of donor cells, including white blood cells found in the lymph nodes, bone marrow and liver.

The Japanese research group is currently investigating whether or not circulating blood cells could also be used for cloning. The tam's objective was to find an easily available source of donor cells to clone scientifically valuable strains of laboratory mice.

Team Leader Atsuo Ogura of Riken BioResource Center in Tsukuba, Japan took blood from the tail of a donor mouse, isolated the white blood cells and used the nuclei for cloning experiments. The procedure was the same technique that produced Dolly the sheep in Edinburgh.

Known as somatic cell nuclear transfer, the process involves transferring the nucleus from an adult body cell into an unfertilized egg that has had its nucleus removed.

The scientists said the study "demonstrated for the first time that mice could be cloned using the nuclei of peripheral blood cells.

"These cells could be used for cloning immediately after collection and no donor animals need to be euthanized.

"This technique would be applicable for generating genetic copies of invaluable strains of mice, which cannot be preserved by other assisted reproductive techniques such as conventional in vitro fertilization or intra-cytoplasmic sperm injection."

Japanese scientists have years of experience in cloning mice. A team at a linked institute recently revealed they had produced almost 600 mice from one donor mouse after 25 consecutive rounds of cloning.

The research is aimed at large-scale production of high-quality animals for farming or conservation purposes, they say.


---
Copyright 2015 - Distributed by THE CALIFORNIA NETWORK
Pope Francis Prayer Intentions for April 2016
Universal:
Small Farmers: That small farmers may receive a just reward for their precious labor.
Evangelization:
African Christians: That Christians in Africa may give witness to love and faith in Jesus Christ amid political-religious conflicts.

By Marshall Connolly (CALIFORNIA NETWORK)
Are you bored? Is boredom a constant visitor in your life? If so, you could be suffering from overstimulation. Fortunately, the condition is curable. Here's how. LOS ANGELES, CA (California Network) - Most Americans are chronically bored. According to British ... continue reading
---

By Kenya Sinclair (CALIFORNIA NETWORK)
Scientists at the University of Oxford and the Institute for Health Metrics and Evaluation in Seattle estimate 2.2 billion people are at risk of contracting Zika. LOS ANGELES, CA (Catholic Online) - A map published in the journal eLife indicated sections of South ... continue reading
---

By David Drudge (CALIFORNIA NETWORK)
Insurance companies are telling Obama and the American people they must permit them to raise rates substantially, or they will pull out of the Obamacare markets. This is more proof Obamacare is designed to fail. LOS ANGELES, CA (California Network) - Insurance ... continue reading
---

By Kenya Sinclair (CALIFORNIA NETWORK)
Hate mosquitoes? Love living the bug-free life? These crazy sweaty billboards are exactly what you need! LOS ANGELES, CA (Catholic Online) - Billboards have been created to smell like human sweat while simultaneously shooting out carbon dioxide to attract, trap and ... continue reading
---

By Marshall Connolly (CALIFORNIA NETWORK)
Is pornography the new cigarettes? According to some research, the answer is yes, prompting Utah officials to declare pornography a public health crisis. LOS ANGELES, CA (California Network) - In the 1950s, nearly half of all Americans smoked cigarettes. There was ... continue reading
---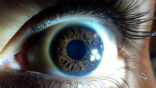 By Marshall Connolly (CALIFORNIA NETWORK)
Imagine one night, you prepare for bed, but you cannot sleep. It's the latest in a spat of insomnia that seems to be worsening. The sleepless nights turn into days, then weeks without sleep. Eventually, you lose the ability to sleep altogether. What's happening and ... continue reading
---

By Kenya Sinclair (CALIFORNIA NETWORK)
The Centers for Disease Control (CDC) confirmed the case of sexually transmitted Zika virus between two men in Dallas, Texas. LOS ANGELES, CA (Catholic Online) - One of the men had traveled to Venezuela, where he was bitten by a Zika=infected mosquito.When he returned ... continue reading
---
By Marshall Connolly (CALIFORNIA NETWORK)
Health insurers are asking permission to raise their rates next year as they warn about the financial stability of Obamacare. Some are threatening to drop out of the Obamacare marketplace because they cannot make money. LOS ANGELES, CA (California Network) - Although ... continue reading
---

By Kenya Sinclair (CALIFORNIA NETWORK)
A common and usually harmless bacteria has resulted in at least 20 deaths in the Midwest. Meanwhile, 57 people have been diagnosed with the bacterial infection, which originated in Illinois and has since traveled to Wisconsin and Michigan. LOS ANGELES, CA (Catholic ... continue reading
---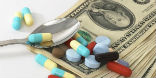 By Marshall Connolly (CALIFORNIA NETWORK)
Spending on prescription drugs is expected to pick up over the next four years according to a report from the health information company, IMH Health Holdings. Americans may spend as much as $640 billion for their medications in 2020. LOS ANGELES, CA (California ... continue reading
---
All Health News