By Catholic Online (NEWS CONSORTIUM)
3/22/2013 (3 years ago)
Catholic Online (www.catholic.org)
Obamacare worsens an already one-sided economic relationship.
If you want to make something expensive, the best thing you can do is regulate it. This is going to be the case with Obamacare, as insurance companies and medical providers prepare to cash in on the best thing to happen to their pocketbooks since ever.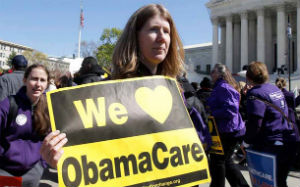 Obamacare is great for insurance executives.
LOS ANGELES, CA (Catholic Online) - The United States already pays more than any other nation in the world for its healthcare, and will soon start paying even more. Unfortunately, the quality of the care and its coverage will continue to remain poor among the industrialized world, despite President Obama's best intentions.

Meanwhile, patients, doctors, and nurses will continue to be overworked and poorly paid. At the same time, insurance companies, hospital executives, and medical service providers will become yet richer still as the largesse starts rolling in.

The biggest losers, of course, will be the American people, who will pay a cost so tremendous that prices alone will cause Obamacare to fail its core mission, which was to insure more Americans. It will also go further than that, doing more harm than ever imagined.

At the heart of the problem is power. In a free market, individuals typically have the power of choice. This creates competition which forces competitors to improve quality, lower prices, or some blend of both to attract customers. Unfortunately, illness and emergency are rarely choices. Where one seeks medical care tends to be related to geography and the severity of the need, so the individual has no power to actually shop, and companies have little incentive to compete in any way that's meaningful to consumers.

The situational lack of buyer power means that care providers can charge essentially whatever they like to patients. Indeed, recent studies have shown that there are no standardized costs in the industry, with items costing much more in some places than others, with little rhyme or reason other than profit.

Even within the same institution, two customers may be charged entirely different prices for the same care.

This lack of standardization and subjective billing causes prices to be high, and now with a federal mandate that all citizens must have insurance, and all large employers must pay, there's guaranteed money coming into the system, drained from the pockets of businesses and citizens.

Just what the healthcare industry needs - more money.

Here's some of what it will do to you.

--Higher premiums. Since demand is going up, insurers can now charge more. In addition to the 3.5 percent surcharge on premiums sold through federal exchanges and a $63 fee charged for individuals covered by employers, there's a hulking $100 billion tax on insurance companies over the next decade. You'd be silly to think the insurance companies are simply going to eat the loss. Instead, this tax will be passed to you, the consumer.

Rate shocks are expected to hit young people hard, leaving them on the classic, "Don't Get Sick" insurance plan. Young adults who are already saddled with student loan debt, will now face buying inflated insurance on the open market or pay a penalty tax. No matter what happens, these young people, who are least equipped to pay, will bear a heavy burden. One shudders to think of the long-term impact this will have on their attitudes and political beliefs when they have to spend their last dollar on taxes and premiums.

The American Action Forum recently completed a survey of insurers, who say they expect premiums to climb by 169 percent. It was out of control before Obamacare, now try to imagine what comes after Jan 1, 2014.

--Less employment. Since Obama's mandate isn't universal, and employers who provide fewer jobs and less hours can avoid the costs of paying for employee insurance, many small employers plan to cut back, or simply go without hiring new employees. Part-time and temporary work is already on the rise as more workers become unemployed. Why should an employer be punished for being successful? The purpose of a business is to make money for owners and shareholders, not pay for employee health care and taxes to the government.

This means young people in particular are going to have a harder time paying because they're going to have a harder time finding work. Even those who have been employed for a long time may soon find themselves facing some kind of cuts.

--Raise middle class taxes. The poor either will continue doing without, or will have to have their costs entirely subsidized by the middle class. Some $800 billion in tax increases are anticipated under Obamacare and most of that will be passed along to middle class consumers. There's $45 billion in anticipated penalties for people who don't buy insurance as commanded. Medical expense deductions will be limited, so that's another $20 billion, and so on. Ultimately, middle class taxes are going to rise by the better part of a trillion dollars.

--Obamacare applications will be ridiculous. The first draft of the Health and Human Services application from was 21 pages long.

Please remember to check both sides of the forms.

This crisis is far more profound and severe than many thought it would be. Instead of making health care affordable, Obamacare failed by making it much more expensive. Of course, it isn't Obama who's ringing up the bill, but insurance companies who can now hold buyers captive thanks to his pet legislation.

Sixty percent of all bankruptcies in the United States are a result of burdensome medical expenses. That percentage will rise, especially amongst the young who suffer injury or sickness.

Meanwhile, the CEOs of major healthcare institutions and insurance companies can move into larger mansions.

Best of all, your congressional leaders get to keep their sweet government healthcare, which is a separate system run outside of all the others and is exclusive to themselves alone.

The product will be disaster, followed by rage. What come of that anger will hopefully be a sweeping overhaul of not just the insurance and healthcare industries, but hopefully also of government. However, if nothing happens, if the people simply accept their fate and remain as hamsters on the wheel, then-well, they get what they deserve.


---
Copyright 2016 - Distributed by THE CALIFORNIA NETWORK
Pope Francis Prayer Intentions for May 2016
Universal:
Respect for Women: That in every country of the world, women may be honored and respected and that their essential contribution to society may be highly esteemed.
Evangelization:
Holy Rosary: That families, communities, and groups may pray the Holy Rosary for evangelization and peace.
---
---
---

By Kenya Sinclair (CALIFORNIA NETWORK)
A 49-year-old Pennsylvanian woman who has not stepped foot outside the United States within the past several months was recently diagnosed with the first case of its kind in the US - a drug-resistant form of E. coli. LOS ANGELES, CA (Catholic Online) - The CDC and ... continue reading
---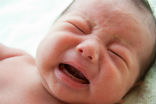 By Marshall Connolly (CALIFORNIA NETWORK)
A chilling recording has been released on a 911 call from an abortion mill, requesting emergency services for a baby who survived an abortion. The call was placed earlier this year and left people wondering about the fate of the baby. It also raised the issue of the ... continue reading
---

By Kenya Sinclair (CALIFORNIA NETWORK)
According to a new study on terminally-ill cancer patients, only five percent of patients fully understood their prognosis, which raises several questions. LOS ANGELES, CA (Catholic Online) - Researchers from Memorial Sloan Kettering Cancer Center, Cornell University ... continue reading
---

By Marshall Connolly (CALIFORNIA NETWORK)
A real life Dr. Moreau is hard at work, trying to create animals that grow organs for humans that can be transplanted without any danger of rejection. His work mixes human and animal genes, giving rise to a host of ethical concerns. LOS ANGELES, CA (California Network) ... continue reading
---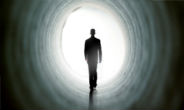 By David Drudge (CALIFORNIA NETWORK)
A British study suggests that life after death is an actual phenomenon, and there's evidence to prove it. A study involving more than 2,000 people found that life continues even after the heart stops beating. LOS ANGELES, CA (California Network) - A major study ... continue reading
---

By Kenya Sinclair (CALIFORNIA NETWORK)
Researchers looking at data of nearly 75,000 middle-aged women nurses in the United States and discovered something wonderful! LOS ANGELES, CA (Catholic Online) - The Nurses' Health Study, had the thousands of participants answer several questions, including whether ... continue reading
---

By Kenya Sinclair (CALIFORNIA NETWORK)
The World Health Organization (WHO) recently released an announcement that can change lives around the world. LOS ANGELES, CA (Catholic Online) - According to WHO's website, a new test and treatment for tuberculosis has been created and is currently under review.The ... continue reading
---

By Abigail James (CALIFORNIA NETWORK)
In a "cruel twist of fate," seven-year-old Vinny Desautels, who grew his hair out for two years to donate to cancer patients, has now been diagnosed with an aggressive stage 4 cancer. LOS ANGELES, CA (Catholic Online) - Despite being constantly teased by his peers, ... continue reading
---

By Kenya Sinclair (CALIFORNIA NETWORK)
It sounds like the plot to a science fiction story but scientists are about to attempt to bring twenty certified dead people back to life. LOS ANGELES, CA (Catholic Online) - Bioquark Inc., a biotech company, has received ethical permission to bring twenty brain-dead ... continue reading
---

By Kenya Sinclair (CALIFORNIA NETWORK)
U.S. Vice President Joe Biden paid Pope Francis a little visit on Friday to talk cancer and Christian persecution. LOS ANGELES, CA (Catholic Online) - Biden traveled to the Vatican to attend a summit on regenerative medicine. While at the Vatican, Biden pushed ... continue reading
---
All Health News