Think healthy fluids. Think water!
A mere drop in body water by 2% can lead to basic math errors and short-term memory lapses. When we are dehydrated our brains burn more calories trying to function. We crave food and sleep when really we need water and only a small amount of food.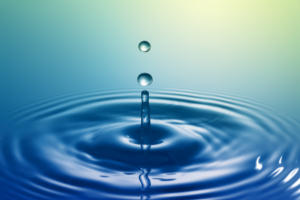 Water a key to good health and beautiful living
PORTSMOUTH, VA (Catholic Online) - Over the past two weeks we have tried to work as a team to lose some weight - and live healthier lives. Let's review. Week one, we took on simply eating less.Hara Hachi Bu is the Okinawan philosophy of pushing away from the table when you are 80% full. Last week we started walking, just walking. This week one of our weight loss team members asked this question.
Dear Dr Denton, How do I know when I am 80% full?

I think the simplest way to achieve (Hara Hachi Bu) the 75% to 80% full concept is to learn how that feels. Some ideas that are working:
1. Ordering or putting on your plate 80% of the food you normally eat.
2.  Leaving 20% on your plate.
The past two weeks have been very interesting for me. I have tried not to take a 2nd helping, which equals a 50% intake reduction in some meals. I have also literally tried to leave 20% of the burger or soup served to me. It was really hard not taking the big steak or the big helping of desert instead I have taken the smaller portion.
Today I weigh 198lbs. However, we may have to extend this little series of articles to include Lent so I can reach my 10 lb weight loss goal. In reality, I am losing at the right rate, but I am a classic, typical American. I want it NOW!
Walking last week was a challenge. I missed 2 days completely and had to use the (10x) up and down stair routine twice. Oh well I am moving more and the weight is slowly coming off. When I did walk, I really enjoyed what I call my Franciscan walks with the Lord; simple,prayerful and joyful walks where I experience the beauty of creation as a gift.

On Thursday Fr Ken Cienik a Franciscan priest who is a great friend of mine came to visit. He was on his way to a monastery in South Carolina for a three day retreat. What a gift the Franciscans have been to our world.
Simplicity! This word explains the beautiful Aura this Franciscan emits to all whom are blessed by his presence. His demeanor, his entire manner of life, is counter-cultural to the frenzied current American-way. It is such a gift and treasure to me, living as I do in the midst of a world so often being besieged by complexity. 
When his world is turned upside down in a frenzied chaos, Fr. ken takes a moment to walk and reflect by water at a Trappist Monastery in South Carolina. (Mepkin). He understands that the path to peace passes through prayer.
Well. we've talked about walking now let's talk about - Water
Water in itself is as varied as we are as humans. Water can be peaceful, like the sound of brook or violent like the crash as it hits the beach. Water can bring the physical body relaxation, like a hot bath in the winter. Water can energize, like a cool shower in the summer.
Why? Maybe because we are all largely made up of water!

Come on Dr D what are you talking about?

In 2010 I wrote an article on water entitled Do I Need to Drink all that Water? Water, the Source of Life  In that article I wrote about the human body and its physiological make up. We have both intracellular (in our cells) and extracellular (outside our cells) water and the two are vital for keeping us alive. Actually, 60 - 70% of our bodies are water.
As I reported 3 years ago it has been stated that 75% of Americans are chronically dehydrated. This number is not far off when you look at the amount of fluids we drink and the summer temperatures. But even in the winter dehydration is a problem. When I deployed with my teams in the winter months, I had chronic problems with dehydration.
When we are cold, we typically don't drink water at a normal level. The cold gives the body a sense of fluid satiety that has to be mentally overcome because the drive to drink simply decreases.
Unfortunately, dehydration is often misinterpreted by the brain as hunger. A study performed at the University of Washington showed that one glass of water will shut down late night hunger pangs by nearly 100% of those studied.
Fatigue can easily occur in dehydration. This has been proven over and over again in athletes, but we often forget that even in the office setting low water equates to low productivity. That sluggish feeling we all have at 11:00 and 3:00 is due in part to dehydration.
A mere drop in body water by 2% can lead to basic math errors and short-term memory lapses. When we are dehydrated our brains burn more calories trying to function. We crave food and sleep when really we need water and only a small amount of food.
Test this on yourself. Have a glass of water at 10:30 and 2:30 and see how much better you can function 11:00 and 3:00. The next day try a single cup of water and a single cup of Gatorade at 10:30 and at 2:30. The second day should be even more productive because the single cup of Gatorade will give you a few calories along with the fluids.
Be careful, too much Gatorade and the sugars it contains will put you to sleep. It produces a sort of sugar coma. A full sports drink is great if you just finished a 6 mile run but not great if you just walked to the water cooler at work. A little is good. If the Gatorade is too much try a simple Zone Bar or a hand full of mixed nuts.
The current guidelines for water intake for women is 2.7 liters and for men, 3.7 liters. If your diet includes fruits and vegetables at each meal 25% of the water you need will come from these foods. Ideally the water you drink is either purified, bottled, or comes from a quality tap source. The Tea, Coffee, and Soda we drink are largely made up of water and do help to keep us hydrated, but all three have side effects that come from the compounds dissolved in the water.
Think healthy fluids. Think water!
A couple of liters of a diet soda are simply not healthy for you, period. Caffeinated sodas stimulate the brain to go into high gear. Initially the brain is clear because of the stimulus to the brain, but once the caffeine wears off the brain craves calories in an attempt to recover.
This is similar to the bodies need for calories after a 6 mile run. The difference is the calories burned during the run are dramatically higher than the calories burned by your brain when it is on a caffeine high. Interestingly we either drink more caffeine to stimulate the brain or we crave fast calories from carbohydrates, which produce fat stores.
This week's small addition to living fuller and healthier lives starts with drinking more water.
1. Drink a glass of water BEFORE every meal and with your meal. The water will help expand the stomach and give an earlier sense of satiety.
2. Drink Good Quality Water. Our Non- Profit foundation, Bella Vitae, has been involved in placing a number of healthy deep wells in Haiti. Around each of these well the love of Christ is spilling over.
3. Drink water mid morning and mid afternoon. Add just of few calories to the mid afternoon water and you will be amazed at the days finish. PS: you won't have that "I've got to have something to eat as soon as I walk out of the office door" experience.
Throughout the world populations have developed around water sources for a very good reason. In the Bible there are over 700 references to water.It has a profound symbolic meaning. Jesus meets a woman at the well, only to offer her living water to quench her spiritual thirst. He turns water into wine at Cana, celebrating the new beginning of marriage while pointing to the deeper meaning of what it symbolizes in eternity. He is Baptized in the river Jordan, opening up the way for us to now be Baptized into Him and receive the life giving waters of the Holy Spirit.
Before there was anything else created by our loving God, there was water. Gen 1:2 "The earth was formless and empty, and darkness covered the deep waters. And the Spirit of God was hovering over the surface of the waters."  From water, God brought forth Life.From water, He still does - as we cooperate as good stewards of our own health. May we all be blessed with plenty of water; the life giving gift of our God. May our practice of drinking water freely and generously help us in our quest for beautiful living.

Dr Dent

-----

Dr Denton D. Weiss, M.D. is board certified in both Plastic and Reconstructive Surgery and Otolaryngology-Head and Neck Surgery. Dr. Weiss' approach to his medical practice flows from his convictions about the meaning of life which are deeply rooted in his Catholic Faith. He and his wife, Michelle strive for an integrated approach to life which recognizes the unity of the body, mind and soul. They call this approach "Bella Vitae" or "Beautiful Living". He, and Michelle, are contributing writers to Catholic Online.
---
Copyright 2016 - Distributed by THE CALIFORNIA NETWORK
Pope Francis Prayer Intentions for May 2016
Universal:
Respect for Women: That in every country of the world, women may be honored and respected and that their essential contribution to society may be highly esteemed.
Evangelization:
Holy Rosary: That families, communities, and groups may pray the Holy Rosary for evangelization and peace.

By Kenya Sinclair (CALIFORNIA NETWORK)
A 49-year-old Pennsylvanian woman who has not stepped foot outside the United States within the past several months was recently diagnosed with the first case of its kind in the US - a drug-resistant form of E. coli. LOS ANGELES, CA (Catholic Online) - The CDC and ... continue reading
---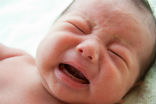 By Marshall Connolly (CALIFORNIA NETWORK)
A chilling recording has been released on a 911 call from an abortion mill, requesting emergency services for a baby who survived an abortion. The call was placed earlier this year and left people wondering about the fate of the baby. It also raised the issue of the ... continue reading
---

By Kenya Sinclair (CALIFORNIA NETWORK)
According to a new study on terminally-ill cancer patients, only five percent of patients fully understood their prognosis, which raises several questions. LOS ANGELES, CA (Catholic Online) - Researchers from Memorial Sloan Kettering Cancer Center, Cornell University ... continue reading
---

By Marshall Connolly (CALIFORNIA NETWORK)
A real life Dr. Moreau is hard at work, trying to create animals that grow organs for humans that can be transplanted without any danger of rejection. His work mixes human and animal genes, giving rise to a host of ethical concerns. LOS ANGELES, CA (California Network) ... continue reading
---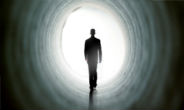 By David Drudge (CALIFORNIA NETWORK)
A British study suggests that life after death is an actual phenomenon, and there's evidence to prove it. A study involving more than 2,000 people found that life continues even after the heart stops beating. LOS ANGELES, CA (California Network) - A major study ... continue reading
---

By Kenya Sinclair (CALIFORNIA NETWORK)
Researchers looking at data of nearly 75,000 middle-aged women nurses in the United States and discovered something wonderful! LOS ANGELES, CA (Catholic Online) - The Nurses' Health Study, had the thousands of participants answer several questions, including whether ... continue reading
---

By Kenya Sinclair (CALIFORNIA NETWORK)
The World Health Organization (WHO) recently released an announcement that can change lives around the world. LOS ANGELES, CA (Catholic Online) - According to WHO's website, a new test and treatment for tuberculosis has been created and is currently under review.The ... continue reading
---

By Abigail James (CALIFORNIA NETWORK)
In a "cruel twist of fate," seven-year-old Vinny Desautels, who grew his hair out for two years to donate to cancer patients, has now been diagnosed with an aggressive stage 4 cancer. LOS ANGELES, CA (Catholic Online) - Despite being constantly teased by his peers, ... continue reading
---

By Kenya Sinclair (CALIFORNIA NETWORK)
It sounds like the plot to a science fiction story but scientists are about to attempt to bring twenty certified dead people back to life. LOS ANGELES, CA (Catholic Online) - Bioquark Inc., a biotech company, has received ethical permission to bring twenty brain-dead ... continue reading
---

By Kenya Sinclair (CALIFORNIA NETWORK)
U.S. Vice President Joe Biden paid Pope Francis a little visit on Friday to talk cancer and Christian persecution. LOS ANGELES, CA (Catholic Online) - Biden traveled to the Vatican to attend a summit on regenerative medicine. While at the Vatican, Biden pushed ... continue reading
---
All Health News