By Catholic Online (NEWS CONSORTIUM)
1/10/2013 (3 years ago)
Catholic Online (www.catholic.org)
'Passive smoking' known to cause heart, lung disorders
A recent study has confirmed a significant link between "passive smoking," or secondhand smoke and the neurological disease known as dementia. Secondhand smoke is already known to cause serious cardiovascular and respiratory diseases, including coronary heart disease and lung cancer.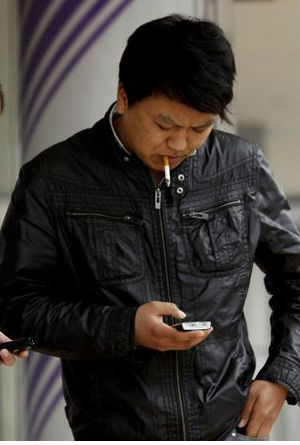 A newly emerging economic powerhouse, China is the largest consumer of tobacco in the world, with 350 million smokers.
LOS ANGELES, CA (Catholic Online) - Conducted by scientists from Anhui Medical University in China and King's College London, a recently examined nearly 6,000 people aged over 60 from five provinces in China.

The participants were examined for dementia syndromes between 2001 and 2003 and again in 2007 and 2008 as well as their exposure to second-hand smoke.

They found that 10 per cent of the group had severe dementia syndromes. This was significantly related to exposure level and duration of passive smoking. The associations with severe syndromes were found in people who had never smoked and in former and current smokers.

"Passive smoking should be considered an important risk factor for severe dementia syndromes, as this study in China shows," study leader Dr Ruoling Chen, from King's College said:

"Avoiding exposure to ETS (environmental tobacco smoker) may reduce the risk of severe dementia syndromes."

A newly emerging economic powerhouse, China is the largest consumer of tobacco in the world, with 350 million smokers. The Chinese government since 2006 has actively promoted the introduction of smoke-free environments in hospitals, schools, on public transport and in other public places. Implementation has not been widespread.

China also has the highest number of dementia sufferers in the world, with increasing rates of new cases as the population ages. "The increased risk of severe dementia syndromes in those exposed to passive smoking is similar to increased risk of coronary heart disease," Dr. Chen says.

"At present, we know that about 90 percent of the world's population lives in countries without smoke-free public areas.

"More campaigns against tobacco exposure in the general population will help decrease the risk of severe dementia syndromes and reduce the dementia epidemic worldwide."

According to the World Health Organization (WHO), nearly 80 percent of the more than one billion smokers worldwide live in low- and middle-income countries, where the burden of tobacco-related illness and death is heaviest.


---
Copyright 2015 - Distributed by THE CALIFORNIA NETWORK
Pope Francis Prayer Intentions for April 2016
Universal:
Small Farmers: That small farmers may receive a just reward for their precious labor.
Evangelization:
African Christians: That Christians in Africa may give witness to love and faith in Jesus Christ amid political-religious conflicts.
---
---
---

By Kenya Sinclair (CALIFORNIA NETWORK)
If given the option, would YOU choose to live forever? LOS ANGELES, CA (Catholic Online) - Dr. Aubrey de Grey, the co-founder and chief science officer for Strategies for Engineered Negligible Senescense (SENS) Research Foundation, believes the ongoing research ... continue reading
---

By Marshall Connolly (CALIFORNIA NETWORK)
Are you bored? Is boredom a constant visitor in your life? If so, you could be suffering from overstimulation. Fortunately, the condition is curable. Here's how. LOS ANGELES, CA (California Network) - Most Americans are chronically bored. According to British ... continue reading
---

By Kenya Sinclair (CALIFORNIA NETWORK)
Scientists at the University of Oxford and the Institute for Health Metrics and Evaluation in Seattle estimate 2.2 billion people are at risk of contracting Zika. LOS ANGELES, CA (Catholic Online) - A map published in the journal eLife indicated sections of South ... continue reading
---

By David Drudge (CALIFORNIA NETWORK)
Insurance companies are telling Obama and the American people they must permit them to raise rates substantially, or they will pull out of the Obamacare markets. This is more proof Obamacare is designed to fail. LOS ANGELES, CA (California Network) - Insurance ... continue reading
---

By Kenya Sinclair (CALIFORNIA NETWORK)
Hate mosquitoes? Love living the bug-free life? These crazy sweaty billboards are exactly what you need! LOS ANGELES, CA (Catholic Online) - Billboards have been created to smell like human sweat while simultaneously shooting out carbon dioxide to attract, trap and ... continue reading
---

By Marshall Connolly (CALIFORNIA NETWORK)
Is pornography the new cigarettes? According to some research, the answer is yes, prompting Utah officials to declare pornography a public health crisis. LOS ANGELES, CA (California Network) - In the 1950s, nearly half of all Americans smoked cigarettes. There was ... continue reading
---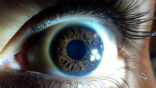 By Marshall Connolly (CALIFORNIA NETWORK)
Imagine one night, you prepare for bed, but you cannot sleep. It's the latest in a spat of insomnia that seems to be worsening. The sleepless nights turn into days, then weeks without sleep. Eventually, you lose the ability to sleep altogether. What's happening and ... continue reading
---

By Kenya Sinclair (CALIFORNIA NETWORK)
The Centers for Disease Control (CDC) confirmed the case of sexually transmitted Zika virus between two men in Dallas, Texas. LOS ANGELES, CA (Catholic Online) - One of the men had traveled to Venezuela, where he was bitten by a Zika=infected mosquito.When he returned ... continue reading
---
By Marshall Connolly (CALIFORNIA NETWORK)
Health insurers are asking permission to raise their rates next year as they warn about the financial stability of Obamacare. Some are threatening to drop out of the Obamacare marketplace because they cannot make money. LOS ANGELES, CA (California Network) - Although ... continue reading
---

By Kenya Sinclair (CALIFORNIA NETWORK)
A common and usually harmless bacteria has resulted in at least 20 deaths in the Midwest. Meanwhile, 57 people have been diagnosed with the bacterial infection, which originated in Illinois and has since traveled to Wisconsin and Michigan. LOS ANGELES, CA (Catholic ... continue reading
---
All Health News