And on the 7th day he rested. (Genesis 2:2)
Dr Denton, why do I gain weight in the winter? Why do I feel so blue in the winter? And, finally, why am I so tired in the winter? Some call it Beauty sleep I just call it Beautiful living. one night at a time. We need beautiful sleeping for beautiful living.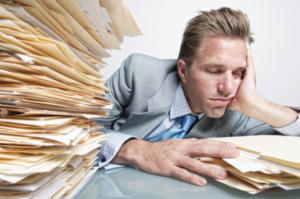 Stress is so often the enemy of healthy and happy living
PORTSMOUTH, VA (Catholic Online) - As the winter hits its apex of snow and ice in some parts of the nation, it has its inside effect even upon those of us living  in more temperate climates. So, I once again ponder the questions I so often hear from my patients during this time of the year.

Dr Denton, why do I gain weight in the winter? Why do I feel so blue in the winter? And, finally, why am I so tired in the winter? We are integrated human persons. How we eat, sleep and live affects how we feel, physically, emotionally and spiritually.

There are many causes for those worn out feelings and that fatigue. They point to the truth we must come to respect, the integration of body, soul and spirit. 

We just came off of Thanksgiving - Christmas and New Years stretches out ahead. We usually do not eat well and, as is so often the case, our sleep patterns begin to suffer. Before long, we experience the full effects, body, soul and spirit.

Stress, anxiety, overeating, too much alcohol, cold medication, hot chocolate, hot tea, or hot totty before bed. Yep, they can all lead to sleep deprivation. The body's response is stress hormone release and BINGO - you have a nice little waist line building up.
 
First of all, in order to enjoy our time awake fully and beautifully, we have to spend enough time asleep! Sleep is a necessity, a source of health, a necessity and a gift.

Let me make this perfectly clear - we need REM sleep. No, no not the old rock band called REM; I mean Rapid Eye Movement (REM) sleep. There are two types of sleep. Non Rapid Eye Movement Sleep (NREM) is the first stages of sleep and it represents a build up to the deep REM sleep which we all need. During NREM sleep, people will have possible leg movement, sleep walking, and even night terrors. Wow, get me out of there!!

In REM we dream, our bodies relax, and true, healing rest is achieved. Without this, our bodies can't recharge and once again that old nasty stress hormone called cortisol is released. You know that inner tube waist I am working on? Thank you Cortisol!

So why do we sleep? The circadian clock or rhythms is often mentioned when sleep is concerned. Simply put the circadian clock is our own internal timing device that our body uses. This clock can be modified by the foods we eat and the life we choose.

Typically, during the day our body builds up a natural enzyme, a fancy name for a sleeping pill. This enzyme, adenosine, builds to a peak level typically at night. The higher the level the more sleepy we get. Our body uses this and its natural clock, remember the circadian clock, to say to the brain release melatonin and decrease the bodies core temperature. Our response is Sleep - ZZZZZ's...
 
The bottom line is we need to keep our circadian clock normal so our bodies get enough REM sleep. To achieve this, a normal routine of going to bed and getting up is ideal. Our adult bodies require 6 to 7 hours a night to be at our peak performance the next day. Only a few of us have a genetic variation that allows us to sleep less than 6 hour and stay healthy. (P.S. sorry moms if you have one of these little genetic wizards in your brood.)

REM sleep usually occurs somewhere in the last 2 to 3 hours. Adolescents require even more sleep 8.5 to 9.25 hours. (see, research of Carskadon et. Al., 1980). Children and infants can require 12 to 14 hours of sleep during early brain development years.

REMEMBER, the amount of restful sleep is meaningless if you don't have a routine pattern so that your inner clock can work. 7 hours of sleep one night starting at 10 pm and then the next night at 3 am is not going to give you restful sleep. The inner clock is established by those old hormones after a week of routine. We're simply not wrist watches that can just be reset. Now having said that, there are a few things we can do to make our bodies recover our inner clock more efficiently.

After a trip overseas - or coast to coast travel in the United States- the body's circadian clock can be off by 4 - 6 to even 12 hours. This is what we call jet lag. Jet lag occurs in part because our natural clock is off. Our bodies are trying to reset our inner clock.

Some physicians recommend taking oral melatonin, 2-3 hour prior to your normal sleep time in an attempt to quickly reestablish the normal circadian clock. Ideally take a slow release form and go with the lowest dosage 3 mg or less. Recent studies indicate that doses less than 1 mg are sufficient. Don't use melatonin beyond 2 weeks.

Professor Francesco Cappuccio from the University of the Warwick Medical School has presented work which is very interesting. In 2007 Professor Francesco Cappuccio reflected on his research findings stating, "Short sleep has been shown to be a risk factor for weight gain, hypertension and Type 2 diabetes sometimes leading to mortality."

This makes sense when we look at diet and sleep deprivation. Our bodies crave carbohydrates when we are sleep deprived. We are basically looking for fast energy to keep the engine running. Poor fuel is better than no fuel. This leads to obesity, diabetes... and loss of our vitality.

Two separate animal studies have shown clearly that lack of sleep in a 24 hour period leads to decreased immune function and poor wound healing. This makes complete sense when you consider that the 1st stage of wound healing requires white cells (the immune fighting cells) to move into the wounded area.

Sunlight also seems to play a role in the body's ability to slip into a normal sleep pattern. Extreme variations in weather during the winter months or even in some episodes in the summer can lead to variations in the body's normal rhythms. Some individuals are extremely sensitive to these variations. It may well be that the extreme variations in weather have similar effects as jet lag on some individuals.

Light therapy plays an important role. Though some discount it, the symptoms of depression or "winter blues" for some people sensitive to less light in the winter months can be devastating! For these folks, light therapy has been found to be a saving grace and there are increasingly effective light therapy instruments available online.
 
A simple thought: If you have the hibernation blues, keep a room in your house lit extremely brightly (Sunlight imitating bulbs are ideal) during the day and early evening. A room with bright lights and warmth sounds nice right now and will actually help stem the tide of dark day sleepiness.

Cooling the body will slow the body down and a cooling of the body is a trigger to sleep. Finally, winter seems to always be a time of increased food intake and alcohol consumption. Be careful, alcohol will reduce your REM sleep. No hot tottys. Have a single class of wine at dinner and call it good.

Also, watch out for those fast carbs (cookies, candy bars, one little chocolate eaten 5 times) when you're tired. They are everywhere during the Holidays.They will perk you up for an hour and then a big crash is coming, so is a big tummy.

Here it is, simplified. Seven hours of sleep for adults is healthy. Less than 6 -7 hours is unhealthy PERIOD! In order to get this extra 5lbs .Ok maybe 20 lbs off of me I have got to start with sleep.... simple, consistent, rejuvenating, refreshing, healing sleep.

Some call it Beauty sleep I just call it Beautiful living - one night at a time. We need beautiful sleeping for beautiful living.

And on the 7th day he rested. (Genesis 2:2)
-----

Dr Denton D. Weiss, M.D. is board certified in both Plastic and Reconstructive Surgery and Otolaryngology-Head and Neck Surgery. Dr. Weiss' approach to his medical practice flows from his convictions about the meaning of life which are deeply rooted in his Catholic Faith. He and his wife, Michelle strive for an integrated approach to life which recognizes the unity of the body, mind and soul. They call this approach "Bella Vitae" or "Beautiful Living". He, and Michelle, are contributing writers to Catholic Online.
---
Copyright 2016 - Distributed by THE CALIFORNIA NETWORK
Pope Francis Prayer Intentions for May 2016
Universal:
Respect for Women: That in every country of the world, women may be honored and respected and that their essential contribution to society may be highly esteemed.
Evangelization:
Holy Rosary: That families, communities, and groups may pray the Holy Rosary for evangelization and peace.
---
---
---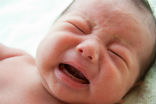 By Marshall Connolly (CALIFORNIA NETWORK)
A chilling recording has been released on a 911 call from an abortion mill, requesting emergency services for a baby who survived an abortion. The call was placed earlier this year and left people wondering about the fate of the baby. It also raised the issue of the ... continue reading
---

By Kenya Sinclair (CALIFORNIA NETWORK)
According to a new study on terminally-ill cancer patients, only five percent of patients fully understood their prognosis, which raises several questions. LOS ANGELES, CA (Catholic Online) - Researchers from Memorial Sloan Kettering Cancer Center, Cornell University ... continue reading
---

By Marshall Connolly (CALIFORNIA NETWORK)
A real life Dr. Moreau is hard at work, trying to create animals that grow organs for humans that can be transplanted without any danger of rejection. His work mixes human and animal genes, giving rise to a host of ethical concerns. LOS ANGELES, CA (California Network) ... continue reading
---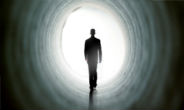 By David Drudge (CALIFORNIA NETWORK)
A British study suggests that life after death is an actual phenomenon, and there's evidence to prove it. A study involving more than 2,000 people found that life continues even after the heart stops beating. LOS ANGELES, CA (California Network) - A major study ... continue reading
---

By Kenya Sinclair (CALIFORNIA NETWORK)
Researchers looking at data of nearly 75,000 middle-aged women nurses in the United States and discovered something wonderful! LOS ANGELES, CA (Catholic Online) - The Nurses' Health Study, had the thousands of participants answer several questions, including whether ... continue reading
---

By Kenya Sinclair (CALIFORNIA NETWORK)
The World Health Organization (WHO) recently released an announcement that can change lives around the world. LOS ANGELES, CA (Catholic Online) - According to WHO's website, a new test and treatment for tuberculosis has been created and is currently under review.The ... continue reading
---

By Abigail James (CALIFORNIA NETWORK)
In a "cruel twist of fate," seven-year-old Vinny Desautels, who grew his hair out for two years to donate to cancer patients, has now been diagnosed with an aggressive stage 4 cancer. LOS ANGELES, CA (Catholic Online) - Despite being constantly teased by his peers, ... continue reading
---

By Kenya Sinclair (CALIFORNIA NETWORK)
It sounds like the plot to a science fiction story but scientists are about to attempt to bring twenty certified dead people back to life. LOS ANGELES, CA (Catholic Online) - Bioquark Inc., a biotech company, has received ethical permission to bring twenty brain-dead ... continue reading
---

By Kenya Sinclair (CALIFORNIA NETWORK)
U.S. Vice President Joe Biden paid Pope Francis a little visit on Friday to talk cancer and Christian persecution. LOS ANGELES, CA (Catholic Online) - Biden traveled to the Vatican to attend a summit on regenerative medicine. While at the Vatican, Biden pushed ... continue reading
---

By Kenya Sinclair (CALIFORNIA NETWORK)
If given the option, would YOU choose to live forever? LOS ANGELES, CA (Catholic Online) - Dr. Aubrey de Grey, the co-founder and chief science officer for Strategies for Engineered Negligible Senescense (SENS) Research Foundation, believes the ongoing research ... continue reading
---
All Health News