By Catholic Online (NEWS CONSORTIUM)
12/6/2012 (3 years ago)
Catholic Online (www.catholic.org)
Test already 76 percent effective in detecting cancerous growths
Take a breath - shortly, it may be as simple as that to screen someone for bowel cancer. Scientists are hailing the new procedure as a quick and simple way to make a diagnosis for a deadly disease - one that usually is invasive and difficult to perform in a conventional manner.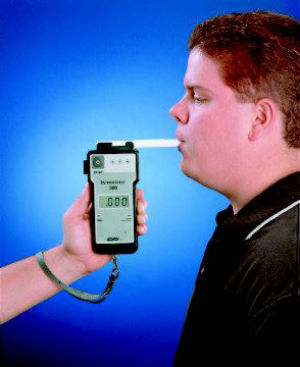 Breath-tests have been suggested for a variety of diseases, including other types of cancer, TB and diabetes.
LOS ANGELES, CA (Catholic Online) - The test, which works by identifying chemicals associated with cancer tumors, is said to be 76 percent accurate.

Experts say that cancer tissue has a different metabolism to healthy cells and produces volatile organic compounds, or VOCs which can be detected in patients' breath.

According to the British Journal of Surgery, the theory is that tumors emit specific compounds which are unlikely to be found in healthy people.
 
Dr. Donato Altomare, of the University Aldo Moro of Bari, collected exhaled breath from 37 patients with colorectal cancer and 41 healthy test subjects. Results proved that patients with colorectal cancer had a different pattern of VOCs compared with their healthy counterparts.

"The technique of breath sampling is very easy and non-invasive, although the method is still in the early phase of development," Altomare says.

"Our study's findings provide further support for the value of breath testing as a screening tool."

The procedure will be extremely helpful to help identify patients whose cancer was returning after treatment.

If diagnosed and treated early, the chances of stopping bowel cancer can be excellent. The catch is that there is often little or no outward sign of the disease until it has progressed significantly.

Everyone between the ages of 60 and 69 is offered bowel cancer screening every two years. In England, it is offered to patients aged 70 to 75.

Conventional screening is carried out by taking a small stool sample and testing it for the presence of blood, i.e. a fecal occult blood test).

In addition, an extra screening test is being introduced over the next three years for all people at age 55. This test involves a camera examination of the lower bowel called a flexible sigmoidoscopy.

Breath-tests have been suggested for a variety of diseases, including other types of cancer, TB and diabetes.


---
Copyright 2015 - Distributed by THE CALIFORNIA NETWORK
Pope Francis Prayer Intentions for April 2016
Universal:
Small Farmers: That small farmers may receive a just reward for their precious labor.
Evangelization:
African Christians: That Christians in Africa may give witness to love and faith in Jesus Christ amid political-religious conflicts.

By Kenya Sinclair (CALIFORNIA NETWORK)
If given the option, would YOU choose to live forever? LOS ANGELES, CA (Catholic Online) - Dr. Aubrey de Grey, the co-founder and chief science officer for Strategies for Engineered Negligible Senescense (SENS) Research Foundation, believes the ongoing research ... continue reading
---

By Marshall Connolly (CALIFORNIA NETWORK)
Are you bored? Is boredom a constant visitor in your life? If so, you could be suffering from overstimulation. Fortunately, the condition is curable. Here's how. LOS ANGELES, CA (California Network) - Most Americans are chronically bored. According to British ... continue reading
---

By Kenya Sinclair (CALIFORNIA NETWORK)
Scientists at the University of Oxford and the Institute for Health Metrics and Evaluation in Seattle estimate 2.2 billion people are at risk of contracting Zika. LOS ANGELES, CA (Catholic Online) - A map published in the journal eLife indicated sections of South ... continue reading
---

By David Drudge (CALIFORNIA NETWORK)
Insurance companies are telling Obama and the American people they must permit them to raise rates substantially, or they will pull out of the Obamacare markets. This is more proof Obamacare is designed to fail. LOS ANGELES, CA (California Network) - Insurance ... continue reading
---

By Kenya Sinclair (CALIFORNIA NETWORK)
Hate mosquitoes? Love living the bug-free life? These crazy sweaty billboards are exactly what you need! LOS ANGELES, CA (Catholic Online) - Billboards have been created to smell like human sweat while simultaneously shooting out carbon dioxide to attract, trap and ... continue reading
---

By Marshall Connolly (CALIFORNIA NETWORK)
Is pornography the new cigarettes? According to some research, the answer is yes, prompting Utah officials to declare pornography a public health crisis. LOS ANGELES, CA (California Network) - In the 1950s, nearly half of all Americans smoked cigarettes. There was ... continue reading
---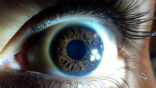 By Marshall Connolly (CALIFORNIA NETWORK)
Imagine one night, you prepare for bed, but you cannot sleep. It's the latest in a spat of insomnia that seems to be worsening. The sleepless nights turn into days, then weeks without sleep. Eventually, you lose the ability to sleep altogether. What's happening and ... continue reading
---

By Kenya Sinclair (CALIFORNIA NETWORK)
The Centers for Disease Control (CDC) confirmed the case of sexually transmitted Zika virus between two men in Dallas, Texas. LOS ANGELES, CA (Catholic Online) - One of the men had traveled to Venezuela, where he was bitten by a Zika=infected mosquito.When he returned ... continue reading
---
By Marshall Connolly (CALIFORNIA NETWORK)
Health insurers are asking permission to raise their rates next year as they warn about the financial stability of Obamacare. Some are threatening to drop out of the Obamacare marketplace because they cannot make money. LOS ANGELES, CA (California Network) - Although ... continue reading
---

By Kenya Sinclair (CALIFORNIA NETWORK)
A common and usually harmless bacteria has resulted in at least 20 deaths in the Midwest. Meanwhile, 57 people have been diagnosed with the bacterial infection, which originated in Illinois and has since traveled to Wisconsin and Michigan. LOS ANGELES, CA (Catholic ... continue reading
---
All Health News