Shark monitored by scientists devoured by mysterious predator
It's a mystery that has the world intrigued. A nine-foot-long female shark, tagged and monitored by Australian scientist, was swallowed whole and devoured. Authorities are at a loss as to explain as to what the shark - dubbed "Alpha Shark," was consumed by.
LOS ANGELES, CA (Catholic Online) - The scientists tagged the shark as part of program to track these animals. Four months later they found the tracking device washed up on a beach. Something, something really big, had devoured this apex predator. Discovered by a beach comber about two-and-a-half miles from where the shark was originally tagged by a beachcomber, the question arises -- What creature could have consumed such ferocious prey?

Speaking about hunger -- go here --

When the scientists reviewed the recovered device, they found a rapid temperature rise - from the mid-40s to the high-70s - and a 1,900-foot change in depth. Both can be explained by the animal "living" within the stomach of something much larger. To date, this is all the information scientists have.

What sea creature is capable of ingesting a nine-foot shark? The question continues to perplex many --
---
Copywriter 2015 - Distributed by THE NEWS CONSORTIUM
Pope Francis Prayer Intentions for June 2015
Universal:
That immigrants and refugees may find welcome and respect in the countries to which they come.
Evangelization:
That the personal encounter with Jesus may arouse in many young people the desire to offer their own lives in priesthood or consecrated life.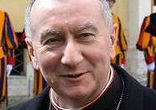 By Elise Harris, CNA/EWTN News
Cardinal Pietro Parolin, the Vatican's Secretary of State, has expressed his hope that Pope Francis' recent environmental encyclical will have a strong impact on the United Nations' three major gatherings this year, and will inspire global powers not only to ... continue reading
---

By Talia Ramos (NEWS CONSORTIUM)
Summer months bring an intense heat to farmlands and drought stricken parts of the world. The heat from the sun can damage not only crops that need regular water supply, but will also cause sickness, dehydration and death to farm animals. MUNTINLUPA, PHILIPPINES ... continue reading
---

By Hannah Marfil (NEWS CONSORTIUM)
The severe drought in California has recently alarmed residents of San Francisco, as its century-old sewer system takes a serious hit. Contrary to the popular belief that the drought might give the sewers a break, as it is expected to facilitate less water, it ... continue reading
---

By Atarah Haely (NEWS CONSORTIUM)
A mysterious object lit up in the sky on June 29 in the southeast. The source has since been confirmed as a space junk passing by and reentering our atmosphere. Sightings of the "fireball" were taken to social media, where people tried to guess whether it was a ... continue reading
---

By Linky C. (NEWS CONSORTIUM)
A normal life remains to be far-fetched for residents in the town of Monson, CA, located 200 miles from the northern part of Los Angeles. Residents in the area have already spent four gruesome months without running water in their homes. The four years of drought ... continue reading
---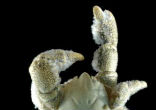 By Catholic Online (NEWS CONSORTIUM)
The Kiwa tyleri is a furry breed of crab that is only found in the hydrothermal vents in Antarctica. The species can only thrive in water that is between 945 and 104 degrees in Antarctica - making it rare indeed. Growing to only two inches in length, the Kiwa ... continue reading
---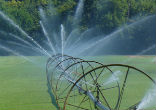 By Catholic Online (NEWS CONSORTIUM)
The water shortage in California, now dragging into its fourth year is being categorized as "extreme to exceptional drought." Everyone, including all western U.S. states is now expected to conserve - and not just in California. Below are the facts that everyone in the ... continue reading
---
By Atarah Haely (NEWS CONSORTIUM)
Scientists have cross-bred corals coming from different latitude with variety of temperatures underwater and found that there are some corals that adapt better in climate change than others. With the rapid decline of coral reefs, experts are hoping that this new ... continue reading
---

By Hannah Marfil (NEWS CONSORTIUM)
With the pressing idea that humans have to find suitable life outside Earth in mind, many projects and experiments are being conducted to find a livable environment on Mars. The planet is not yet suitable to live on but a new project suggests that they may have the ... continue reading
---
By Catholic Online (NEWS CONSORTIUM)
A spiny little organism rightfully called the Hallucigenia sparsa - so hallucinogenic was it in appearance, had scientists scratching their heads, literally unable to make heads or tails of it. Living in the Cambrian age of 508 million years ago, the ... continue reading
---
All Green News