Shark monitored by scientists devoured by mysterious predator
It's a mystery that has the world intrigued. A nine-foot-long female shark, tagged and monitored by Australian scientist, was swallowed whole and devoured. Authorities are at a loss as to explain as to what the shark - dubbed "Alpha Shark," was consumed by.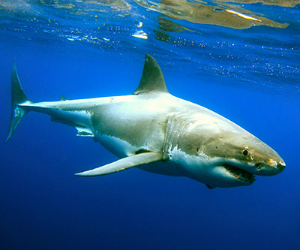 Something ate this shark -- but what?
LOS ANGELES, CA (Catholic Online) - The scientists tagged the shark as part of program to track these animals. Four months later they found the tracking device washed up on a beach. Something, something really big, had devoured this apex predator. Discovered by a beach comber about two-and-a-half miles from where the shark was originally tagged by a beachcomber, the question arises -- What creature could have consumed such ferocious prey?

Speaking about hunger -- go here --

When the scientists reviewed the recovered device, they found a rapid temperature rise - from the mid-40s to the high-70s - and a 1,900-foot change in depth. Both can be explained by the animal "living" within the stomach of something much larger. To date, this is all the information scientists have.

What sea creature is capable of ingesting a nine-foot shark? The question continues to perplex many --
---
Copyright 2016 - Distributed by THE CALIFORNIA NETWORK
Pope Francis Prayer Intentions for August 2016
Universal:
Sports: That sports may be an opportunity for friendly encounters between peoples and may contribute to peace in the world.
Evangelization:
Living the Gospel: That Christians may live the Gospel, giving witness to faith, honesty, and love of neighbor.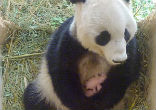 By Kenya Sinclair (CALIFORNIA NETWORK)
One Giant Panda mother surprised zookeepers by giving birth to twins! LOS ANGELES, CA (Catholic Online) - When zookeepers at Austria's Schönbrunn Zoo, also called "Vienna Zoo," discovered Giant Panda Yang Yang was pregnant, they were ecstatic.<a ... continue reading
---

By Marshall Connolly (CALIFORNIA NETWORK)
Later this week, you will have the chance to view a Catholic meteor shower. The Perseids, also known as "the tears of St. Lawrence," peak this week. LOS ANGELES, CA (California Network) - The Perseids are a Catholic meteor shower. This means they are closely associated ... continue reading
---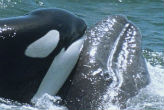 By Kenya Sinclair (CALIFORNIA NETWORK)
Researchers are baffled by humpback whale behavior after the usually friendly giants begin rescuing animals from orcas. LOS ANGELES, CA (Catholic Online) - Marine ecologist Robert Pitman witnessed a pod of killer whales hunting a Weddell seal in Antarctica back in ... continue reading
---
By Tony Johnson
In 2006, geologists feared the worst - they believed a megathrust earthquake was imminent in the Pacific Northwest. Now in 2016, the Pacific Northwest may be revealing an alarming pattern of missing earthquakes in the same megathrust region that generates ... continue reading
---

By Marshall Connolly (CALIFORNIA NETWORK)
Greenland is melting faster than expected, as new data reveals. The ESA's Cryosat satellite has revealed Greenland lost over a trillion tonnes of ice between 2011 and 2014. LOS ANGELES, CA (California Network) - Greenland has lost over a trillion metric tons (tonnes) ... continue reading
---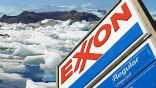 By Marshall Connolly (CALIFORNIA NETWORK)
ExxonMobil spent more than $2 million on climate science denial in 2015, records reveal. LOS ANGELES, CA (California Network) - ExxonMobil says it believes in climate change. Its executives probably believe it too, after all, they're smart people. But their profits ... continue reading
---
By Kenya Sinclair (CALIFORNIA NETWORK)
The United States faces accusations of wasting enough food to put an end to hunger and increasing methane-producing landfill waste. LOS ANGELES, CA (Catholic Online) - According to the United States Department of Agriculture (USDA) website, the United States' food ... continue reading
---

By Marshall Connolly (CALIFORNIA NETWORK)
Two people out of every hundred can hear it. It's a strange, low grade humming noise coming from the Earth itself. They can't get away from it, they can't make it stop. And nobody knows why it's there. The call it "the hum" and it is one of the planet's most enigmatic ... continue reading
---
By Tony Johnson (California Network)
Is America at risk for Great earthquakes spanning across the full United States? "Cracks Across America", in Rift zones, may conceal large fracture type faults where scientists may not be able to identify where these hidden fractures may unleash catastrophic ... continue reading
---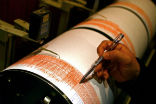 By Marshall Connolly (CALIFORNIA NETWORK)
With the latest data on the San Andreas fault, it feels certain that California is about to experience The Big One. (Like tomorrow!) But is that what the data really shows? LOS ANGELES, CA (California Network) - The world's most famous fault is the San Andreas. The ... continue reading
---
All Green News