Hey Science! Tornadoes, hurricanes hit all-time low for US, ice cap returns, where's your global warming now?
---
By Marshall Connolly, Catholic Online (NEWS CONSORTIUM)
12/27/2013 (3 years ago)
Catholic Online (www.catholic.org)
Is the USA just lucky? Well, actually...
Riddle me this: America is enjoying a nearly unprecedented respite from weather-related disasters, yet the planet has just experienced one of the hottest years on record. How can it be that the climate in America is calm, the Arctic ice cap isn't melted, yet scientists still shout that disaster looms?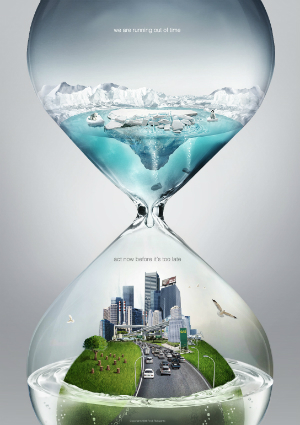 A Global Warming PSA poster.
LOS ANGELES, CA (Catholic Online) -It appears to be a riddle that nobody can solve, and indeed we hardly can. The nemesis of stable climate, CO2, is slowly climbing, reaching the infamous 400PPM mark, with a November 2013 average reading by NASA and Scripps of 395.10.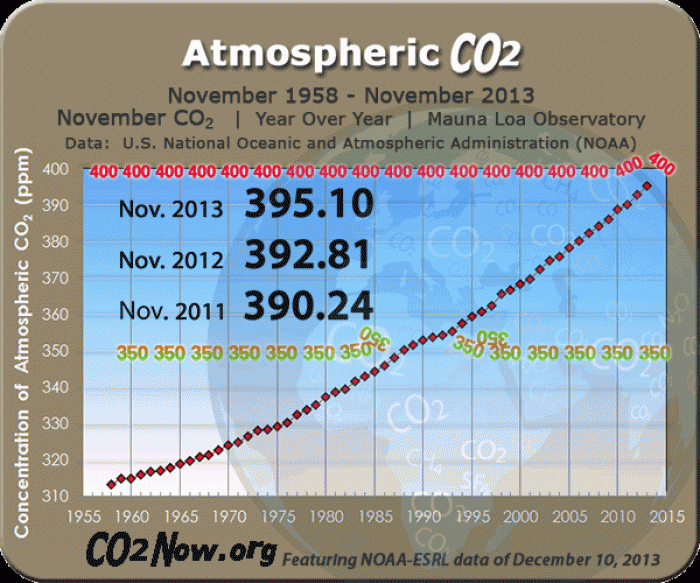 Atmospheric CO2 concentration has been steadily rising.
As the record books now reveal, 2013 was also one of the hottest years on record, and all of the ten hottest years in recorded human history occurred within the last decade. Yes, we're warming up.
This map shows the worldwide average warming. The poles as well as the Sahara and the Middle East are facing the brunt of the warming.
Despite this trend, which by all scientific claims should be catastrophic, the United States has experienced the quietest year on record in terms of tornadoes, with the rotating columns of death reduced to nearly half of what should be average.
Major hurricanes have been absent for three years now, with none of category 3 or higher striking the United States. The Atlantic hurricane season was surprisingly quiet, despite predictions that it would be a busy season.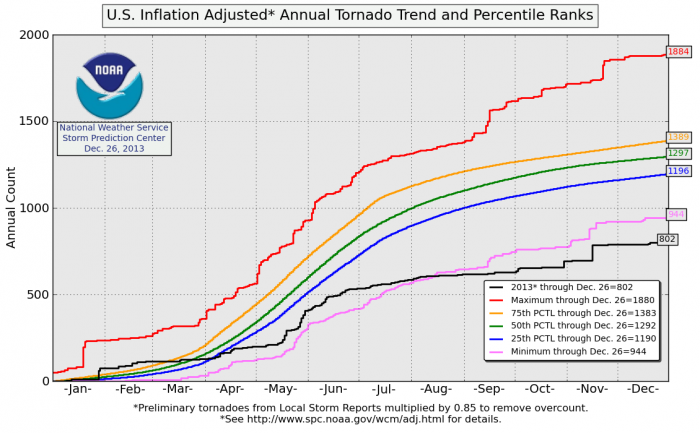 This year's tornadoes in the U.S. are down, well below normal. This is not consistent with the pedestrian understanding of global warming catastrophe.
Can we admit it yet? The scientists don't know what they're talking about.
Well, that's partially true. As long as they miss predictions of hurricane season intensity and the Arctic ice cap doesn't melt as predicted, we can reasonably conclude that someone forgot to carry the 1 somewhere.
However, as much as we'd like to debunk climate change horror scenarios, the scientists are still right. The planet is still warming and although atmospheric warming has hit a plateau, we have recently observed that the oceans continue to warm. This warming is correlated to the increase in CO2 and other greenhouse gasses.
Global climate change, like all else in nature, isn't evenly distributed. In fact, in what could be one of the cruelest twists of fate for the rest of the world, the United States, one of the most industrialized nations on the planet and a key culprit in emissions, suffers the least from global climate change.
The United States has a high standard of living, advanced technology, and all the wonderful goodies modern industrialization cheaply provides. This means Americans feel global climate change the least. We're very well insulated. Added to this is the relatively pacific weather North America enjoys, and it becomes hard to convince many that global climate change is even happening.
This, combined with the politicization of the issue in America means scientists are reluctant to correlate specific weather events to global climate change. Indeed, many scientists say this is currently impossible.
The problem is the models scientists use to predict changes in the Earth's weather patterns as CO2 concentrations rise. The natural environment is filled with variables and there are simply no models that take every variable into account. This means that scientists, at best, can only make general predictions with any degree of accuracy. They can generally conclude that temperatures will rise, that extreme weather will increase, and that extinctions, sea-level rises, and other problems will occur.
However, the public, especially the media is always hungry for the details. How will this affect me? How much will the temperature increase at my house? Will I have to pay more? What will change for me? This tempts scientists into setting dates for specific scenarios, something that is really impossible when all of the variables cannot be taken into account.
In America, the answer to how much it will affect you, remains "very little," perhaps to the chagrin of those preaching the significance of the problem.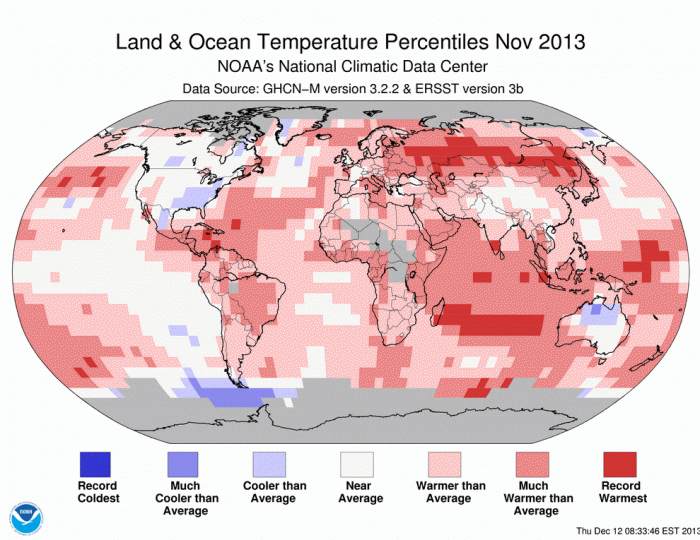 This shows the temperature anomalies for Nov. 2013. Notice the US is fortunate with cooler temperatures than much of the rest of the world, rather than warmer.
While Americans remain blissful about the status quo, the rest of the world, in the main, is feeling the effects. Typhoon Hiyan/Yolanda devastated the Philippines. Drought continues in the Sahel.  The arctic ice cap continues to melt, although more of it returned this year than predicted; the cap is still smaller than it ought to be.
None of these events can be tied specifically and entirely to global warming. Even without global warming there would be storms and droughts and extinctions and other terrible things in nature. Yet, there's a sense that these things are being exacerbated.
Climate change is a natural part of living on a dynamic planet. On a dynamic planet, the local effects of climate change will have variety, year over year. This was a quiet year for North America, but it's just one data point.
Rapid climate change is catastrophic, and in many parts of the world, it's unquestionably real. In our present case, it's not the result of a megavolcano or asteroid impact, but rather human CO2 emissions. The speed of that change is leaving ecosystems with very little time to adapt resulting in local catastrophes that we don't notice. Around the globe, climate change is the new normal.
Oddly, in America we just don't feel it yet. But we will, that's a fact.  And when that happens, a quiet weather season will just be an anomalous data point on a dire hockey-stick chart that we ridicule today, and will bemoan tomorrow.
---
Copyright 2017 - Distributed by THE CALIFORNIA NETWORK
Pope Francis Prayer Intentions for APRIL 2017
Young People.
That young people may respond generously to their vocations and seriously consider offering themselves to God in the priesthood or consecrated life.
---
---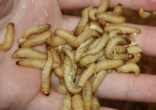 What if one of the world's more significant issues can be corrected with help from one of the smallest, seemingly insignificant of ... continue reading
---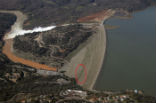 A Leak in the core of an Earthen Dam is known to trigger catastrophic failure within hours. Oroville's Earthen Dam has a persistent ... continue reading
---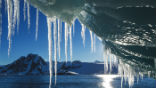 Antarctica may be melting faster than thought, according to a new study. Antarctica is a region of concern because its ice, if melted, ... continue reading
---

Our planet is drowning in plastic, and this is becoming obvious, even in the pristine Arctic. Researcher now estimate that up to 1,200 tons ... continue reading
---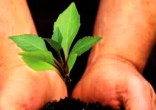 In the beginning, God created the heavens and the earth. What happened next changed everything. LOS ANGELES, CA (Catholic Online) - The ... continue reading
---

Copyright 2017 Catholic Online. All materials contained on this site, whether written, audible or visual are the exclusive property of Catholic Online and are protected under U.S. and International copyright laws, © Copyright 2017 Catholic Online. Any unauthorized use, without prior written consent of Catholic Online is strictly forbidden and prohibited.