Carbon 14 dating will allow easy dating of ivroy samples.
Scientists have developed a new weapon to aid in the international fight against ivory poaching. Using carbon-14 dating, they can now determine the year of an elephant's death, and thus the legal status of its ivory on the international market. The dating is a product of Cold War-era nuclear testing.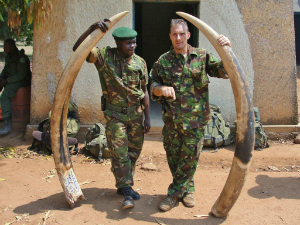 Enforcement officials pose with seized ivory.
LOS ANGELES, CA (Catholic Online) - Scientists have developed a new method of determining when an ivory tusk was poached, to within a year. That key measurement will now cheaply enable law enforcement officials to determine if ivory is being legally bought and sold, or if it has been recently poached.

Ivory harvested before 1989 is legal for trade. Any ivory taken after that date is contraband and anyone caught possessing it is subject to prosecution. However, determining the age of the ivory has been virtually impossible, until now.

Scientists have developed a method to date the ivory to within one year of its acquisition based on carbon-14 dating and they have the Cold War to thank.

During the Cold War, both the United States and Soviet Union exploded hundreds of atomic devices which filled the atmosphere with radioactive isotopes. The level of these isotopes in the atmosphere fluctuated over the years in a manner that has been charted.

Those isotopes made their way into the soil and into plants. As elephants consumed those plants, the isotopes ended up in their ivory. By dating the ivory found at the base of a tusk, scientists can now tell to within one year when an elephant died.

The method uses carbon-14 dating which is cheap and powerful. It will now allow law enforcement officials to date ivory to determine if it really is pre-1989 ivory, or if it is illegally poached ivory. This will lead to better prosecution of poachers and sellers of illegal ivory.

Conservationists are keen to protect elephants. Almost 100 elephants are being poached every day, a rate that will lead to their extinction before the end of the century. Their ivory is prized, particularly in China, where ivory is considered a status symbol. The rising wealth of the middle-class in that country is fueling demand.

A pound of ivory fetches at least $1,200 or more.


---
Copyright 2015 - Distributed by THE CALIFORNIA NETWORK
Pope Francis Prayer Intentions for April 2016
Universal:
Small Farmers: That small farmers may receive a just reward for their precious labor.
Evangelization:
African Christians: That Christians in Africa may give witness to love and faith in Jesus Christ amid political-religious conflicts.

By Kenya Sinclair (CALIFORNIA NETWORK)
With more and more nations agreeing that climate change is not only real, but also dangerous, more world leaders are making a move to save the planet. LOS ANGELES, CA (Catholic Online) - Senator Jeff Merkley took the Senate floor last week to say global warming is one ... continue reading
---

By Marshall Connolly (CALIFORNIA NETWORK)
Thirty-eight volcanoes are erupting right now. Earthquakes are making the news. Is something supernatural about to occur? LOS ANGELES, CA (Catholic Online) - "Take care that no one deceives you," Jesus admonished his disciples in the book of Matthew. The Disciples were ... continue reading
---
By Marshall Connolly (CALIFORNIA NETWORK)
Both a psychic and a scientist have predicted the current spate of quakes which have shook Asia, the South Pacific, and South America, and their predictions are on record. The eerie occurrence has many asking if North America is next. LOS ANGELES, CA (California ... continue reading
---
By Marshall Connolly (CALIFORNIA NETWORK)
Scientists are in shock as a massive Greenland ice sheet has started melting far sooner than expected and in great volume. The data is so surprising, the researchers initially believed it to be an error. LOS ANGELES, CA (California Network) - On April 11, sensors that ... continue reading
---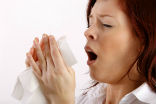 By Marshall Connolly (CALIFORNIA NETWORK)
Anthropocentric global warming is going to make you sick, according to a new federal report. The 332-page report was released Monday and it predicts a host of consequences from global warming that will begin, or have already begin to affect the country. LOS ANGELES, CA ... continue reading
---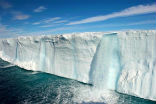 By Marshall Connolly (CALIFORNIA NETWORK)
The Arctic is melting and it's happening faster than anticipated. So far, Arctic sea ice has reached its lowest level ever on modern record. It is also thinner. While the Arctic sea ice does not contribute to sea level rise, it does serve as an indicator for how our ... continue reading
---

By Kenya Sinclair (CALIFORNIA NETWORK)
Imagine you have a farm and the years have been kind. You look out at your bountiful harvest that God has blessed for generations and you smile with pride and joy.Then the unthinkable happens; a horrible drought hits and suddenly the future of your farm, which has ... continue reading
---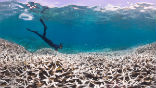 By Marshall Connolly (CALIFORNIA NETWORK)
Report after report, study after study confirms, the planet is in serious trouble. Within 50 to 150 years, and within the lifetime of children born today, the world will experience catastrophic weather changes. Carbon dioxide, and methane emissions have spiked and ... continue reading
---

By Marshall Connolly (CALIFORNIA NETWORK)
Does everybody still believe global warming is a hoax? Yet more data confirms what scientists have feared for a long time, the planet is warming, and it may have passed a tipping point. The latest data now reveals that February 2016 was the hottest February on record, ... continue reading
---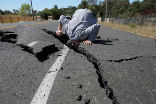 By Marshall Connolly, California Network (NEWS CONSORTIUM)
A massive earthquake predicted for California in early March did not occur, although scientists now know what set off the alarm among so many scientists. The answer is, a glitch in satellite data. LOS ANGELES, CA (California Network) - In late February, California was ... continue reading
---
All Green News