Check out this cool video!
Check out this "cool" video which shows how a snowflake forms as it falls to earth. The video was produced by the American Chemistry Society for educational purposes.
According to the society, snowflakes start with a grain of dust, to which a droplet of water sticks. The droplet then freezes and re-freezes, accumulating layers as it goes. The crystalline structure of the ice gives the flake its six-sided dimension.

The longer the flake lasts in the cloud, the larger and more distinctive it becomes.

Check out the video and learn something new!


---
Copywriter 2015 - Distributed by THE NEWS CONSORTIUM
Pope Francis Prayer Intentions for July 2015
Universal:
That political responsibility may be lived at all levels as a high form of charity.
Evangelization:
That, amid social inequalities, Latin American Christians may bear witness to love for the poor and contribute to a more fraternal society.

By Kenya Sinclair (NEWS CONSORTIUM)
European Southern Observatory (ESO) scientists captured three clusters of newborn stars in the Prawn Nebula with the MPG/ESO telescope at the La Silla Observatory in Chile as part of ESO's Cosmic Gems program. LOS ANGELES, CALIFORNIA (Catholic Online) - The scientists ... continue reading
---

By Talia Ramos (NEWS CONSORTIUM)
An alarming report has been released by researchers following a comprehensive assessment of global tree populations. The number of trees falling has reached an unprecedented rate and, unfortunately, the rate can still increase based on human population growth, ... continue reading
---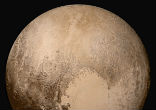 By Catholic Online (NEWS CONSORTIUM)
The distant, icy planet of Pluto was officially kicked out of our solar system in 2006. Our current solar system now only features eight planets: Mercury, Venus, Earth, Mars, Jupiter, Saturn, and Neptune. A recent flyby by NASA has revealed a wealth of ... continue reading
---

By Linky C. (NEWS CONSORTIUM)
The Blood Moon will grace the skies this year on September 27-28, leading end-of-time believers speculating that the end of the world is drawing near. MUNTINLUPA CITY, PHILIPPINES (Catholic Online) - There will be blood -in the sky that is. A "blood moon" is a lunar ... continue reading
---

By Talia Ramos (NEWS CONSORTIUM)
More than 150 fossil fragments of the well-preserved ancestors of sea scorpions were unearthed in Iowa, according to The Daily Mail. MUNTINLUPA, PHILIPPINES (Catholic Online) - Named "Pentecopterus decorahensis," the creatures were the largest and oldest species of sea ... continue reading
---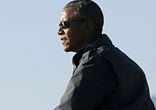 By Catholic Online (NEWS CONSORTIUM)
President Barack Obama shared his vision of the world if global leaders further refuse the facts of climate change. Warning that if we don't act today, "we will condemn our children to a planet beyond their capacity to repair." LOS ANGELES, CA (Catholic Online) ... continue reading
---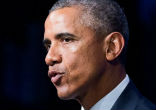 By Catholic Online (NEWS CONSORTIUM)
United States President Barack Obama called upon world to act quickly on climate change or "condemn our children to a world they will no longer have the capacity to repair." The president used unusually strong language at the "GLACIER" conference in Anchorage, ... continue reading
---

By Talia Ramos (NEWS CONSORTIUM)
A recently published study stated by 2050, nearly every seabird species is predicted to have plastic debris ingested into their systems. MUNTINLUPA, PHILIPPINES (Catholic Online) - Senior research scientist at the Commonwealth Scientific and Industrial Research ... continue reading
---

By Talia Ramos (NEWS CONSORTIUM)
A butterfly nebula recently beamed back via NASA's Hubble Space Telescope. NASA reports the phenomenon is the result of good luck, dust, a dying star and a smaller star. MUNTINLUPA, PHILIPPINES (Catholic Online) -NASA explained that the occurrence had to do with ... continue reading
---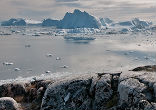 By Catholic Online (NEWS CONSORTIUM)
It comes as ominous news to coastal cities and nations around the world vulnerable to sudden sea level rise as the world's fastest melting glacier had a massive chunk break off in over two days, setting an unwelcome record. LOS ANGELES, CA (Catholic Online) - ... continue reading
---
All Green News