Discovery of rare specimens confirmed in New Zealand.
What is the rarest whale in the world and what does it look like? Is it the narwhal, the unicorn of the sea, or perhaps the endangered Right whale? Actually it is the Spade-toothed beaked whale, whose existence is inferred only by bone fragments and legends, until now.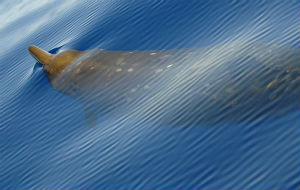 This image shows a Blainville's beaked whale. There are only a few images of beaked whales because the various species are so rare.
AUCKLAND, NEW ZEALAND (Catholic Online) - Washing up on a New Zealand beach in 2010, a mother and calf Spade-toothed beaked whale have captured the interest of marine biologists who never before had genuine specimens to examine.
Both the mother and calf perished during the beaching, leaving scientists their remains to study.

Originally, the whales were thought to be the more common Gray's beaked whales, but upon close examination there were some attributes that didn't match what they expected. To conclude the matter, scientists took DNA samples.

Now DNA testing has confirmed that the whales belong to the rarer, Spade-toothed species.

The Spade-toothed beaked whale is thought to be one of the world's most elusive whales. Knowledge of them consists of only a few bone fragments that have washed up on beaches over the last 140 years.

Scientists think they live in the deep waters of the South Pacific that are rarely traversed by people. They are deep divers who feed primarily on squid and small fish.

Little else remains known about the whales, and until an organized study can be formed and funded, the species will retain its reputation as the world's most elusive whale.



---
Copywriter 2015 - Distributed by THE NEWS CONSORTIUM
Pope Francis Prayer Intentions for March 2015
Universal:
Scientists: That those involved in scientific research may serve the well-being of the whole human person.
Evangelization:
Contribution of women: That the unique contribution of women to the life of the Church may be recognized always.

By Nikky Andres (NEWS CONSORTIUM)
NASA's chief scientist Ellen Stofan, stated at a Washington panel discussion, that in a decade or so, there will be strong indications of life outside Earth. Stofan added that "aliens" doesn't necessarily refer to "little green men" but, this could mean "little ... continue reading
---

By Nikky Andres (NEWS CONSORTIUM)
Thirty-six years ago, a pocket shark was discovered off the Peru coast, and just recently, another pocket shark, reported to be only the second one seen by humans, was discovered in a study conducted by the National Oceanic and Atmospheric Administration (NOAA), ... continue reading
---
By Matt Waterson (NEWS CONSORTIUM)
Scientists have completed mapping out a new reservoir of magma underneath Yellowstone's massive supervolcano. The magma was found about 12 to 28 miles beneath the surface of the volcano and with computer mapping technology scientists have determined that it is ... continue reading
---

By Talia Ramos (NEWS CONSORTIUM)
The number of species we have successfully discovered throughout history are only about a fifth of the speculated total number of them coexisting with us. In a recent discovery, it was found that the vampire squid has distinct difference from the true squid we know of. ... continue reading
---

By Atarah Haely (NEWS CONSORTIUM)
Unexplained phenomena of strong dust storms are sweeping cities all over the globe, blocking the sun and darkening the day. The massive dust storms, known as haboob in Arabic, begun polluting some parts of the world at the beginning of the year. Theories surfaced as ... continue reading
---

By Matt Waterson (NEWS CONSORTIUM)
There is liquid water on Mars, Nasa has announced following tests done by the Curiosity rover. LOS ANGELES, CA (Catholic Online) - This news contradicts decades of thought that Earth's neighbor was too cold and arid for liquid water to exist, and may mean that ... continue reading
---

By Atarah Haely (NEWS CONSORTIUM)
A huge asteroid, with an estimated size of 10 to 40m, is expected to come in contact with Earth, closer than it did the last time. MUNTINLUPA, PHILIPPINES (Catholic Online) - Asteroid 2012 TC4 was approximated at about the size of the Statue of Liberty from the torch ... continue reading
---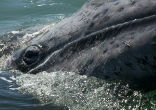 By Catholic Online (NEWS CONSORTIUM)
A female western gray whale from Russia now holds the record as the mammal with the longest known migration, researchers say. Named Vavara, which is the Russian equivalent fro "Barbara," the plucky whale swam a total of 13,988 miles in 172 days. LOS ANGELES, CA ... continue reading
---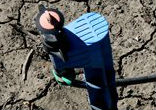 By Catholic Online (NEWS CONSORTIUM)
Entering its fourth year of drought, large amounts of water is mysteriously vanishing from the Sacramento-San Joaquin Delta. Farmers who have used the delta for generations are the prime suspects. LOS ANGELES, CA (Catholic Online) - Complaints from two large ... continue reading
---

By Hannah Raissa Marfil (NEWS CONSORTIUM)
Using backpack flight recorders, scientists have discovered that the blackpoll warbler songbirds are able fly nonstop across the Atlantic Ocean. These tiny songbirds, weighing about 4.2 ounces (119 grams), were able to complete the flight without a stop for over 1,410 ... continue reading
---
All Green News