By Catholic Online (NEWS CONSORTIUM)
9/20/2012 (2 years ago)
Catholic Online (www.catholic.org)
Arctic to be free of sea ice in summer at some point between 2015 and 2050
Good news: New sea ice is finally starting to form again in the Arctic, scientists say. Bad news: Arctic ice set a record new low, even beating out the record set a mere three weeks ago.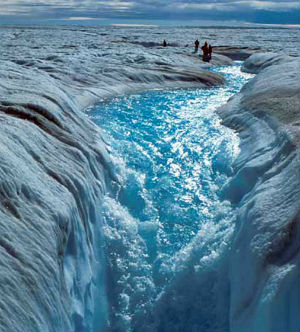 NASA has also noted that an August storm off Alaska's coast has moved to the center of the Arctic Ocean had an impact on ice levels.
LOS ANGELES, CA (Catholic Online) - "We are now in uncharted territory," warns Mark Serreze, director of the National Snow and Ice Data Center. The center released the record low of 1.32 million square miles, nearly half the average extent from 1979 to 2010. The extent has been tracked by satellite since 1979.

"While we've long known that as the planet warms up, changes would be seen first and be most pronounced in the Arctic," he added, "few of us were prepared for how rapidly the changes would actually occur."

It's a disturbing trend with global implications. Many experts expect the Arctic to be free of sea ice in summer at some point between 2015 and 2050.

"Recent climate models suggest that ice-free conditions may happen before 2050," center scientist Julienne Stroeve says. The recent sudden rate of decline, she says "remains faster than many of the models are able to capture."

These statistics come after the center reported last month that the summer sea ice on August 26 had broken the previous record low set in 2007 of 1.61 million square miles. On August 26 the sea ice extent was 1.58 million square miles, it said.

"We're smashing a record that smashed a record," center scientist Walt Meier said.

Summer sea ice would cover an area a bit smaller than the Lower 48 states in the U.S. in the 1980s. The amount is just about half that. The difference between this year's low and that of 2007 is 293,000 square miles -- the size of Texas.

Conditions favorable to new sea ice are taking longer to arrive. The density of the ice is also in decline.

"The strong late season decline is indicative of how thin the ice cover is," Meier said. "Ice has to be quite thin to continue melting away as the sun goes down and fall approaches."

"The core of the ice cap is the perennial ice, which normally survived the summer because it was so thick", Joey Comiso, a NASA scientist who uses satellites to study the ice said. "But because it's been thinning year after year, it has now become vulnerable to melt."

NASA has also noted that an August storm off Alaska's coast has moved to the center of the Arctic Ocean had an impact on ice levels.

"The storm definitely seems to have played a role in this year's unusually large retreat of the ice", NASA scientist Claire Parkinson says. "But that exact same storm, had it occurred decades ago when the ice was thicker and more extensive, likely wouldn't have had as prominent an impact, because the ice wasn't as vulnerable then as it is now."

.
---
Copywriter 2015 - Distributed by THE NEWS CONSORTIUM
Pope Francis Prayer Intentions for July 2015
Universal:
That political responsibility may be lived at all levels as a high form of charity.
Evangelization:
That, amid social inequalities, Latin American Christians may bear witness to love for the poor and contribute to a more fraternal society.
---
---
---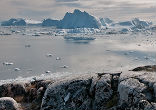 By Catholic Online (NEWS CONSORTIUM)
It comes as ominous news to coastal cities and nations around the world vulnerable to sudden sea level rise as the world's fastest melting glacier had a massive chunk break off in over two days, setting an unwelcome record. LOS ANGELES, CA (Catholic Online) - ... continue reading
---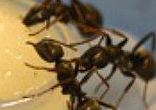 By Catholic Online (NEWS CONSORTIUM)
The common ant is typically thought of as being an example of the "hive mind" - acting in concert with their respective colonies, without free will. Researchers have now learned that ants are able to feel when they are sick or unwell - and self-medicate themselves. LOS ... continue reading
---

By Atarah Haely (NEWS CONSORTIUM)
The world is highly dependent on electricity, even more so now than ever before. A massive solar storm can leave the Earth in bad shape and cause a global-scale of darkness. We must always be ready for such an event to prevent further panic and havoc. MUNTINLUPA, ... continue reading
---

By Hannah Marfil (NEWS CONSORTIUM)
An ancient plant fossil, of what could be claimed as the world's oldest flowering plant, was unearthed in Spain. According to a new study in the online journal, Proceedings of the National Academy of Sciences, the plant, which is approximately 125 million to 130 ... continue reading
---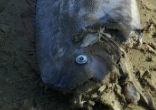 By Catholic Online (NEWS CONSORTIUM)
Oarfish, deep-sea denizens, have been washing up on the resort island of Catalina Island with surprising frequency. Oarfish washed up there June of 2013 - and now, a dead oarfish full of krill washed up there again on Monday. Experts say the more recent ... continue reading
---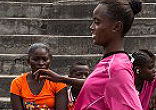 By Catholic Online (NEWS CONSORTIUM)
The Washington-based Population Reference Bureau has recently published a projected study of what the most populous nations in the world will be in the year 2050. Because of high fertility rates and improved life expectancy, three African nations - Nigeria, ... continue reading
---

By Talia Ramos (NEWS CONSORTIUM)
The RS-25, for a trip to Mars, has been tested by NASA. According to reports, the engine was more powerful than the top technology we currently use in automobile and jet industries. MUNTINLUPA, PHILIPPINES (Catholic Online) - CNET.com reported that the RS-25 engine is ... continue reading
---

By Talia Ramos (NEWS CONSORTIUM)
After success with the flyby on Pluto and the discovery of the Earth-like planet thousands of light-years away, a planet much like our Jupiter has now been observed by researchers. Reports explain that the new planet is 20-million-years-old, a relatively young planet ... continue reading
---

By Linky C. (NEWS CONSORTIUM)
Nine months was all that was needed to consume an entire year of human resources. The year 2015 is far from being over and yet a year worth of natural resources have been consumed since January 1, according to reports. MUNTINLUPA CITY, PHILIPPINES (Catholic Online) - ... continue reading
---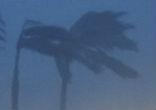 By Catholic Online (NEWS CONSORTIUM)
The weather system of El Nino is building steadily, and many in the Weather Bureau predict it will be the strongest since 1997, which flooded many parts of California and triggered fires in Australia. The eastern Pacific Ocean is significantly warmer than ever ... continue reading
---
All Green News