Many flock to Internet for latest news
The newspaper with a cup of coffee before the start of the work day is a longtime American institution that could soon be on the way out. Countless newspapers across the United States have closed their doors or have gone to online-only editions. This industry's decline in the 21st Century is the result of technological advances and changing reader demographics, which imply that the newspaper, printed on paper, and out-of-date upon arrival is headed the way of the dodo bird.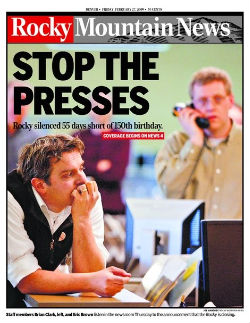 Many smaller newspapers have given up in the light of desktop technology and Internet ready information.
LOS ANGELES, CA (Catholic Online) - The statistics are sobering for any college student graduating with a degree in journalism. Between September 2008 and September 2009, the U.S. print sector lost more than 24,500 jobs, while the broadcast sector eliminated more than 8,300 positions. Journalism job losses peaked at 7,398 in December 2008. The layoffs for all journalists were really brutal from December 2008-March 2009.
Newspaper jobs appear to be in much worse shape than other areas of the media industry.

According to the Bureau of Labor statistics, the U.S. journalism industry lost jobs at the pace of almost three times more than the economy's average of the total, at a monthly rate of 22.23 percent and 8.1 percent, respectively. There have been 166 U.S. newspapers that have shut down or stopped putting out a print edition since 2008. There are two bright spots -- Online news jobs are growing rapidly and magazine sales are increasing at an exponential rate, which flies in the face of the U.S. becoming an Internet-tuned in, "post literate" society.
---
Copywriter 2015 - Distributed by THE NEWS CONSORTIUM
Pope Francis Prayer Intentions for October 2015
Universal:
That human trafficking, the modern form of slavery, may be eradicated.
Evangelization:
That with a missionary spirit the Christian communities of Asia may announce the Gospel to those who are still awaiting it.
---
---
---
By Catholic Online (CALIFORNIA NETWORK)
With the price of gas comfortably lower than $3 a gallon at many gas pumps across the land, consumers are enjoying a price break. The reason behind this windfall is largely because there are now more than three billion barrels of excess oil in the world. This ... continue reading
---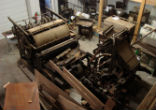 By Catholic Online (CALIFORNIA NETWORK)
Newspapers, along with print media in general is in rapid decline - while Internet news, groomed and curried for special interest groups is on the rise. The fallout is that hard news, presented objectively is in dire threat of virtual extinction. "Opinion ... continue reading
---

By Kenya Sinclair (CALIFORNIA NETWORK)
When coffee giant Starbucks released red cups in place of their traditionally holiday-themed cups this winter, Arizona-based evangelist Joshua Feuerstein cried bigotry. LOS ANGELES, CA (Catholic Online) - In a Facebook video rant, Feuerstein wrote, "I think in the age ... continue reading
---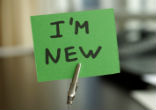 By Catholic Online (CALIFORNIA NETWORK)
"It was pretty much everything you could ask for in a jobs report," Michelle Meyer, deputy head of United States economics at Bank of America Merrill Lynch says. Unemployment was at five percent and there were significant job hires for the month of October. ... continue reading
---

By Kevin Jones (CNA News)
For Catholics who want to invest in a retirement plan but hesitate for fear of unintentionally supporting causes contradicting their faith, a financial advisor group is now offering a new option. Washington D.C. (CNA) - "We'd like to see every Catholic organization ... continue reading
---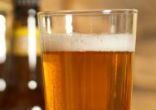 By Catholic Online (CALIFORNIA NETWORK)
Something big is brewing in the world of brew. AB InBev or Budweiser is offering SABMiller shareholders $67.59 per share. The maker of Miller Lite, Pilsner Urquell and Peroni, this represents a premium of roughly 50 percent over the share price. The agreement, ... continue reading
---

By Nikky Andres (NEWS CONSORTIUM)
Wall Street has always been a very demanding place to work and with recent work-related deaths, it seems that Wall Street must find a way to provide work-life balance to its employees. NEW YORK CITY, NY (Catholic Online) - Thomas Hughes was a 29-year-old ... continue reading
---

By Talia Ramos (NEWS CONSORTIUM)
There are a lot of ways the improper handling of finances can jeopardize you and your family. The cost-of-living continues to get higher yet your income doesn't. How can you make ends meet? LOS ANGELES, CA (Catholic Online) - Fear not! You can regain control of your ... continue reading
---

By Atarah Haely (NEWS CONSORTIUM)
Work and play, earn and spend -It's the way the economy survives, but what about your survival? If you're having trouble saving money, don't have a dedicated savings account or just don't know how to stop spending, you may have a problem. LOS ANGELES, CA (Catholic ... continue reading
---

By Linky C. (NEWS CONSORTIUM)
As Pope Francis visits the United States, historical data of visits from his predecessors to the United States were linked to several market downturns in the US. MUNTINLUPA CITY, PHILIPPINES (Catholic Online) - Pope Francis made his historical visit to the United ... continue reading
---
All Business & Economics News