Learning to See the Face of Jesus
With glazed over eyes, staring into the face of the person I was frantically trying to escape conversation with, I grew increasingly annoyed. In my head I was imagining all of the ways to potentially abort the conversation I somehow became trapped in. I kept looking at my watch thinking the person would get the hint, but they remained unfazed.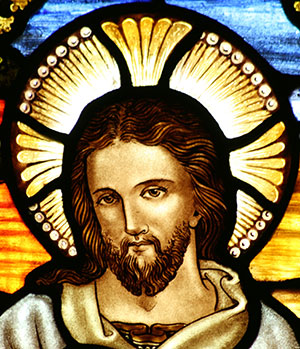 We must remember that the person right in front of us at any moment, IS Jesus.
NASHVILLE, TN - I thought to myself, I've heard this drama a million times before and it gives me anxiety to have to sit and listen to it...AGAIN. I had to appear incredibly impatient at this point. I felt bad, but already had so much running through my mind to even want to hear this mess.

Then it occurred to me, this person right in front of me in this moment, this IS Jesus. Why do I not see Jesus in this person? Where is the Jesus in me? Is this person seeing any resemblance of love in me right now? What is my problem?

Would I ever act so disinterested if Christ in the flesh were standing before me? I sure hope the answer would be no.

Our prayers are answered, light a virtual candle.

However, there is a huge disconnect between the way I was thinking and acting in the conversation I was having and with the way I would treat Jesus Christ.

The problem with that?

Christ is in each one of us. Living and dwelling within each of us. He is no more in me than in the person I was so irritated with. In realizing this, I began to look differently at the face of the person I was standing with. I began to picture the face of Christ in the face of the person I was talking to and my mindset began to shift. I felt bad for trying so hard to brush off the conversation. If Christ is in this person, then I need to act like it.

The next time you are in a conversation and you grow increasingly irritated, imagine the face of Christ in the face of the person you are conversing with. Give it a try, you'll likely want to re-evaluate your actions and thoughts.

Laughs and Love,Jackie:-)
 
Jesus is our Savior, share the Good Word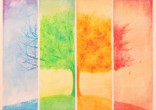 By Jackie Stammen
I've been reflecting much on the idea of seasons in our life lately. NASHVILLE, TN - Seasons come and they go, it's inevitable. It's true for the kind of seasons that relate to weather but what I' m really talking about is the seasons of our lives. We often find ... continue reading
---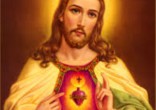 By Jackie Stammen
Sometimes it smacks you in the face and sometimes it's a gradual, almost unnoticeable acquisition, but when you learn Truth, you can't "untruth" it. NASHVILLE, TN - I'm talking about Truth of the Gospel, Truth of faith, and Truth of The Way. Once you learn it, ... continue reading
---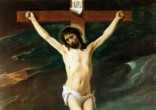 By Norm LeDonne
Amazing grace. King of glory. Worthy is the Lamb that was slain. A traditional Christian spiritual. The Old Testament. The New Testament. What do these three things have in common? They are all lyrics in the Phil Wickham song "This is Amazing Grace." This young ... continue reading
---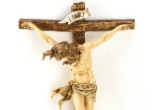 By Michael Seagriff
God calls all of us to walk the Via Dolorosa with Him, to spend time at the foot of His cross, to be there as He is nailed to it, to be there throughout the entire three hours of His agonizing death, to be there as He is taken down from the cross, to be there as He is ... continue reading
---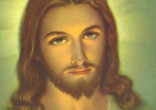 By Norm LeDonne
Jesus was born to save us from our sins, to bring us hope and to show us how to love. He is the source of our peace. We look to him for all of these things and more. What is more fitting than calling on him and recognizing all that he has done for us? <a ... continue reading
---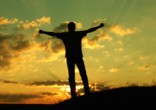 By Chaplain Adele M. Gill
The New Year is upon us and with it we get all get to start anew. What better way is there to start the New Year? It is a great time to look ahead to see where we want to be this time next year and switch gears to meet our new goals - new plans, new perspectives, new ... continue reading
---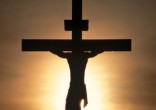 By Chaplain Adele M. Gill
I have a friend who tells me she gets pretty sentimental each New Year's Eve. Like so many people, looking back over the year - and looking ahead at the upcoming year - she has a blend of both nostalgia and anticipation. Nostalgia for all the good times, successes and ... continue reading
---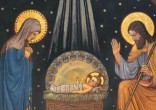 By Norm LeDonne
"<a href="https://www.youtube.com/watch?v=DLT9dSt8cwg">Joy to the World</a>" is a traditional and popular Christmas carol. The lyrics to the carol were first published in 1719. The music is attributed either to George Frideric Handel or Lowell Mason. In ... continue reading
---

By Michael Seagriff
Imagine this Christmas that before exchanging gifts with family and friends, Jesus thanks you for the greatest gift you could have possibly given Him. What might that be? Interested? Listen to this podcast.Merry Christmas![media id="16661"] continue reading
---
By Michael Clark
After 49 years, Charlie Brown still outclasses all the other Christmas specials. For sure it was the first of many animated holiday specials, but it is its truth that keeps it the best of them all. DENVER, CO - First broadcast in 1965, A Charlie Brown Christmas set the ... continue reading
---
All Blog News