Loving with your heart wide open
So many life lessons have been jam packed into the last two and a half months of my life. Typically that means I'd have so much to post about considering my blog is all about the lessons I've been learning in this journey called life. As fruitful as the last two and a half months have been, they've also been rather painful. Because of that I've given myself the opportunity to process my journey without blogging for a bit.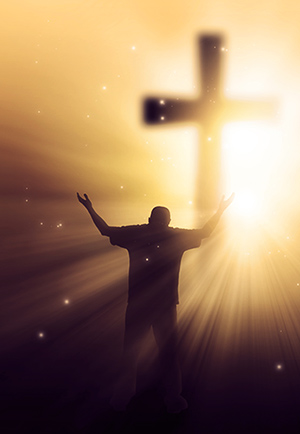 Open your heart and hands to God.
LOS ANGELES, CA - I feel it's necessary for me now to share just one of the lessons that I've been walking through: the lesson of living with hands wide open. I once read a piece of advice that if you go into a tough situation with your hands unclenched and palms facing up, you are much more likely to be gentle, forgiving, and loving. Try it. Clench your fists tight and take note of how you feel. Now open your hands up and face your palms toward the sky. Notice the difference in your disposition? I'm guessing you probably felt much more aggressive and ready to fight with your fists clenched than you did with your palms facing the sky.

I find myself often pleading with God to show me where He wants me in my life and to make His plans abundantly clear. As much as I truly want to be living according to God's will for my life, it's also incredibly scary. It's tough to give up control, to unclench my fists, and hand the reigns over to God. I like to be in the driver seat. In retrospect what I've been doing is asking God to come along for the journey rather than asking Him to lead my journey. What sense is there in that philosophy?

Light a virtual candle today

To live with your hands wide open is tough. I've not even begun to come close to mastering it. One reason is because you have to make yourself incredibly vulnerable in order to live with hands wide open. It's really tough for me to allow myself to be vulnerable at times because of fear. Fear of doing the wrong thing, fear of not being good enough, and mostly the fear of rejection. If we live with our hands wide open then we have to make ourselves open to the possibility of all the bad along with the good. We might think that keeping our hands closed tight will keep us protected from the bad, but in reality it just keeps us from receiving all of the good that God wants to put in our hands and diminishes our trust in God.

Living with hands wide open ultimately also means loving with your heart wide open. Learn to let go of control and open up your hands and heart so you can taste all the goodness God has in store for you!Lord, teach me to live and love with my heart wide open.Laughs and Love,Jackie:-)

Visit Catholic Shopping .com now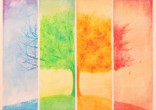 By Jackie Stammen
I've been reflecting much on the idea of seasons in our life lately. NASHVILLE, TN - Seasons come and they go, it's inevitable. It's true for the kind of seasons that relate to weather but what I' m really talking about is the seasons of our lives. We often find ... continue reading
---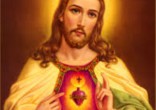 By Jackie Stammen
Sometimes it smacks you in the face and sometimes it's a gradual, almost unnoticeable acquisition, but when you learn Truth, you can't "untruth" it. NASHVILLE, TN - I'm talking about Truth of the Gospel, Truth of faith, and Truth of The Way. Once you learn it, ... continue reading
---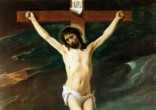 By Norm LeDonne
Amazing grace. King of glory. Worthy is the Lamb that was slain. A traditional Christian spiritual. The Old Testament. The New Testament. What do these three things have in common? They are all lyrics in the Phil Wickham song "This is Amazing Grace." This young ... continue reading
---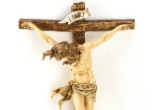 By Michael Seagriff
God calls all of us to walk the Via Dolorosa with Him, to spend time at the foot of His cross, to be there as He is nailed to it, to be there throughout the entire three hours of His agonizing death, to be there as He is taken down from the cross, to be there as He is ... continue reading
---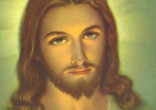 By Norm LeDonne
Jesus was born to save us from our sins, to bring us hope and to show us how to love. He is the source of our peace. We look to him for all of these things and more. What is more fitting than calling on him and recognizing all that he has done for us? <a ... continue reading
---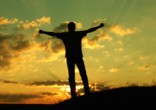 By Chaplain Adele M. Gill
The New Year is upon us and with it we get all get to start anew. What better way is there to start the New Year? It is a great time to look ahead to see where we want to be this time next year and switch gears to meet our new goals - new plans, new perspectives, new ... continue reading
---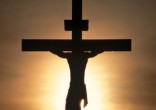 By Chaplain Adele M. Gill
I have a friend who tells me she gets pretty sentimental each New Year's Eve. Like so many people, looking back over the year - and looking ahead at the upcoming year - she has a blend of both nostalgia and anticipation. Nostalgia for all the good times, successes and ... continue reading
---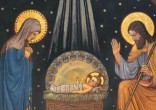 By Norm LeDonne
"<a href="https://www.youtube.com/watch?v=DLT9dSt8cwg">Joy to the World</a>" is a traditional and popular Christmas carol. The lyrics to the carol were first published in 1719. The music is attributed either to George Frideric Handel or Lowell Mason. In ... continue reading
---

By Michael Seagriff
Imagine this Christmas that before exchanging gifts with family and friends, Jesus thanks you for the greatest gift you could have possibly given Him. What might that be? Interested? Listen to this podcast.Merry Christmas![media id="16661"] continue reading
---
By Michael Clark
After 49 years, Charlie Brown still outclasses all the other Christmas specials. For sure it was the first of many animated holiday specials, but it is its truth that keeps it the best of them all. DENVER, CO - First broadcast in 1965, A Charlie Brown Christmas set the ... continue reading
---
All Blog News