Please help me to understand.
I know it is Friday but this could not wait. Someone has to raise this issue!

Please help me to understand.
CANASTOTA, NY - The most frequently cited justification I have heard offered for not withholding Holy Communion from prominent Catholic politicians and public figures who obstinately persist in supporting laws and public policies contrary to Catholic Church teaching is "the unwillingness to politicize the Eucharist".

But somehow THIS does not politicize the Eucharist? Please read this article.

Which must be more important to the Catholic Church and its members: the salvation of souls and protecting the Sacredness of the Eucharist or immigration reform?

Light a virtual candle and say a prayer

The future of our Church and the salvation of souls rest on answering this question correctly.
---
Copywriter 2015 - Distributed by THE NEWS CONSORTIUM
Pope Francis Prayer Intentions for July 2015
Universal:
That political responsibility may be lived at all levels as a high form of charity.
Evangelization:
That, amid social inequalities, Latin American Christians may bear witness to love for the poor and contribute to a more fraternal society.
By Jackie Stammen
My heart seems to be in a continuous state of pondering the many questions scattered and spinning around in my head. I guess all hearts do this - or perhaps assuming so is my way of rationalizing my little bit of crazy. NASHVILLE, TN - Mondays are usually a battle for ... continue reading
---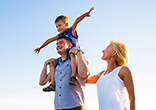 By Tara K. E. Brelinsky
Comparing their family to mine, I noted how soft-spoken and gentle they all were. From modest, tidy clothes to neat hair styles, their five children always appeared well groomed and respectful. Whereas (in my estimation), my brood of eight off-spring are more often ... continue reading
---
By Tara K. E. Brelinsky
If I could go back and counsel my younger self, here are the top 5 Do's and Don't s I'd offer:* 1 Don't worry so much about appearances.* 2 Don't try to raise a star athlete, concert pianist, math wizard, novelist, ballerina, and black-belted karate kid.* 3 Don't do ... continue reading
---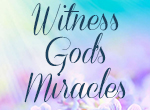 By Shelly A. Schneider
1 Corinthians 2:9 says, "What no eye has seen and no ear has heard, what the mind of man cannot visualize; all that God has prepared for those who love him." NASHVILLE, TN - As a human being, there are things of this world that I do not know or understand: disease, ... continue reading
---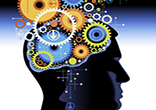 By Shelly A. Schneider
Christopher, our oldest, has come such a long way. At 22, he is serving his country as a soldier in the United States Army. Jim and I are incredibly proud of how he has grown in spirit, mind and body over the last 18 months. He has a plan for his life and is ... continue reading
---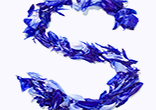 By Shelly A. Schneider
You've heard of the 'Scarlet Letter,' right? The woman in the novel wore a large red, 'A' on her person to signify her act of adultery. NASHVILLE, TN - My act so many years ago had nothing to do with adultery, but I'm walking around these days with a giant ... continue reading
---
By Jackie Stammen
It is always astounding to me how therapeutic laughter is. Laughter brings happiness. NASHVILLE, TN - Years ago I spent a lot of time with someone who would make fun of my laugh. I have a loud, hearty, and recognizable (maybe an even embarrassing laugh) and I guess he ... continue reading
---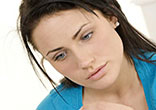 By Chaplain Adele M. Gill, RN, BSN
August 3rd, 2015, was a tragic day in the life of Americans on both sides of the abortion debate, as the Senate voted 53-46 to continue funding Planned Parenthood. Both the abortion industry and US politicians have recently been exposed in America as ... continue reading
---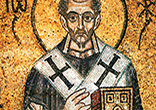 By Michael Seagriff
As we bemoan the apparent disintegration of the moral fiber and structure of this once great nation, we most recognize our own significant contributions to this tragic outcome - remaining silent in the face of evil, reluctance and fear to teach and defend the ... continue reading
---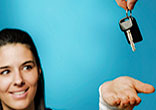 By Shelly A. Schneider
Christopher and Michael have their driver's licenses, and our 17-year-old daughter, Sam, will test for the license any day now. There are so many thoughts that bounce around in my head when I realize that the person sitting next to me in the Mocha Machine (our pet name ... continue reading
---
All Blog News