Please help me to understand.
I know it is Friday but this could not wait. Someone has to raise this issue!

Please help me to understand.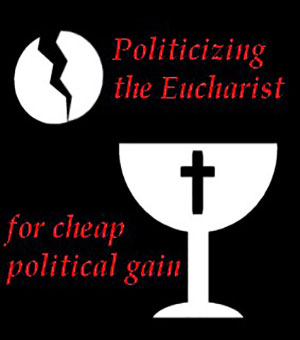 Politicizing Communion harms interests of the church
CANASTOTA, NY - The most frequently cited justification I have heard offered for not withholding Holy Communion from prominent Catholic politicians and public figures who obstinately persist in supporting laws and public policies contrary to Catholic Church teaching is "the unwillingness to politicize the Eucharist".

But somehow THIS does not politicize the Eucharist? Please read this article.

Which must be more important to the Catholic Church and its members: the salvation of souls and protecting the Sacredness of the Eucharist or immigration reform?

Light a virtual candle and say a prayer

The future of our Church and the salvation of souls rest on answering this question correctly.
---
Copyright 2016 - Distributed by THE CALIFORNIA NETWORK
Pope Francis Prayer Intentions for NOVEMBER 2016
Universal:
Countries Receiving Refugees: That the countries which take in a great number of displaced persons and refugees may find support for their efforts which show solidarity.
Evangelization:
Collaboration of Priests and Laity: That within parishes, priests and lay people may collaborate in service to the community without giving in to the temptation of discouragement.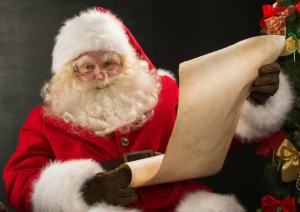 By Tara K. E. Brelinsky
Standing wide-eyed before the big guy, my little boys conducted themselves like little cherubs. There was no pushing, shoving or fussing, just smiles and polite conversation. They were on their best behavior for the few minutes it took them to tell the jolly old ... continue reading
---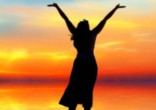 By Norm LeDonne
As we go through life, it can sometimes be easy to forget about God. We get wrapped up in our every day comings and goings, dealing with the issues right in front of us. Sometimes we even try to blunder through our problems on our own, with an "I don't need anyone's ... continue reading
---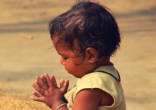 By Chaplain Adele M. Gill
I don't know about you, but sometimes I get a little anxious when things don't run smoothly or as expected. Other times, I am even overwhelmed by a series of "What-ifs." Certainly neither is helpful, and may even become stumbling blocks to being able to embrace what ... continue reading
---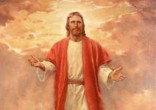 By Norm LeDonne
Every minute of every day we are given a choice as to how we want to live. Will the path we choose be that of the world, seeking wealth, fame, money, and power? Or will the way be that of Jesus, as a servant, as one who loves all mankind, as one who gives up worldly ... continue reading
---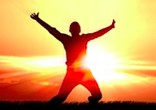 By Chaplain Adele M. Gill
Though ones' focus and purpose can and do often change throughout a lifetime, the fact remains that God has a series of purposes and plans for each of us. But it is important for us to want to have a purpose. Understandably, many people find it especially hard to ... continue reading
---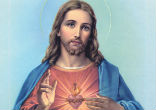 By Norm LeDonne
How do you read the Gospels? I know that I sometimes read them like a reading assignment, just wanting to finish the chapter. Sometimes I read the verses, trying to understand the spiritual message the evangelists were trying to convey. Sometimes, I try to put myself ... continue reading
---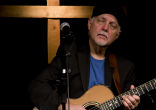 By Norm LeDonne
<a href="http://www.christianmusicality.com/?page_id=32">Phil Keaggy</a> is an American guitarist and vocalist. His musical career began in the 1968 when he and a friend formed the band Glass Harp, which was his first commercially successful band. Glass ... continue reading
---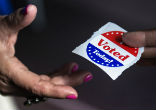 By Cheryl Jones
We are on the eve of the only election that will ever matter. There are several disturbing phenomenon. Among the intelligence community, which does release some information through various alternative media, we are in the midst of a "soft" or "velvet" coup ... continue reading
---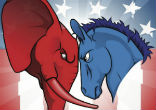 By Chaplain Adele M. Gill
Do you plan to vote for the Culture of Life - and how will you know? As Christian Americans, we are called to vote for the candidate who most closely stands with our own faith practice. Not perfectly, mind you, but most closely. However, sometimes the decision is ... continue reading
---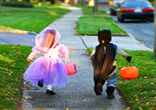 By Vincent Johnson
Halloween is a time kids look forward to. Parents on the other hand... MOORESVILLE, NC - Our family has never been known for its promptness. In fact, my wife and I call ourselves the "Late" Johnsons. As we accumulated more and more children; we kept getting later and ... continue reading
---
All Blog News