Please help me to understand.
I know it is Friday but this could not wait. Someone has to raise this issue!

Please help me to understand.
CANASTOTA, NY - The most frequently cited justification I have heard offered for not withholding Holy Communion from prominent Catholic politicians and public figures who obstinately persist in supporting laws and public policies contrary to Catholic Church teaching is "the unwillingness to politicize the Eucharist".

But somehow THIS does not politicize the Eucharist? Please read this article.

Which must be more important to the Catholic Church and its members: the salvation of souls and protecting the Sacredness of the Eucharist or immigration reform?

Light a virtual candle and say a prayer

The future of our Church and the salvation of souls rest on answering this question correctly.
---
Copywriter 2015 - Distributed by THE NEWS CONSORTIUM
Pope Francis Prayer Intentions for June 2015
Universal:
That immigrants and refugees may find welcome and respect in the countries to which they come.
Evangelization:
That the personal encounter with Jesus may arouse in many young people the desire to offer their own lives in priesthood or consecrated life.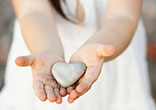 By Shelly A. Schneider
How good are you at receiving? Not as in professional football, and not as in birthday or Christmas gifts. I'm talking receiving as in sincere compliments and unexpected blessings.things like that. I was never a good receiver and I never really gave it much thought. I ... continue reading
---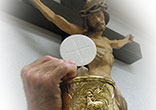 By Michael Seagriff
May the following words penned more than 50 years ago by Rev. M. Raymond, O.C.S.O. encourage us during these trying times and our pending exile in a world that has, for the most part, turned its back on the Lord who created them, died for them, yet still offers all ... continue reading
---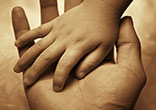 By Jackie Stammen
Surprises. Our God is full of surprises. A mentor in my life once told me to expect surprises in life, you are sure to have them. Good or bad, you will experience surprises. NASHVILLE, TN - Three weeks prior to the end of 2014 (good riddance, you crazy year, I am so ... continue reading
---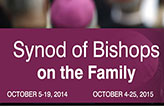 By by Justin Soutar (Richmond, VA)
The secular news media has irresponsibly embedded in the public mind its own grossly inaccurate portrayal of the 2014/2015 Synod on the Family, raising vain expectations among the Church's enemies (including dissenters) of doctrinal and disciplinary changes that cannot ... continue reading
---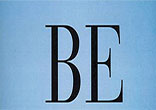 By Shelly A. Schneider
Have you ever really thought about that? I'm talking about the heading above. I suppose once you become a spouse and parent the whole "eye of the beholder" thing has some relevance. In my eyes, there is nothing more beautiful on this planet than my husband and our ... continue reading
---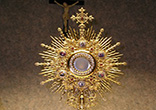 By Michael Seagriff
Those who have visited here, read my book, I Thirst For Your Love, or frequent Harvesting The Fruits of Contemplation, know how much I value and promote the work of Father Mark and his community, The Benedictine Monks of Perpetual Adoration. Father Mark ... continue reading
---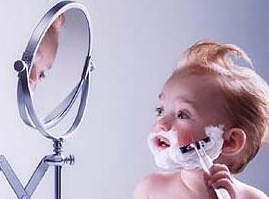 By Shelly A. Schneider
Are you a 'grass is always greener' person? I was, too, until a seemingly normal Thursday afternoon many, many years ago. Read on. LOS ANGELES, CA - I used to watch moms with teenagers and feel pangs of jealousy.'I can't wait until my kids are old enough to do things ... continue reading
---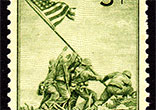 By Justin Soutar
John Henry Bradley (1923--1994), one of the six Iwo Jima flag-raisers in World War II, may have never considered himself an American Catholic hero, but that's exactly what he was. Whether tending wounded Marines under heavy gunfire in the battlefield or comforting ... continue reading
---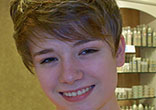 By Shelly A. Schneider
I received an e-mail from my friend, and newspaper photographer, Ray Rockwell this morning. It was titled, 'God said 'No.' I'd seen it before, but I decided I might need to read it again. Here's a small part of the text: LOS ANGELES, CA - I asked God to grant me ... continue reading
---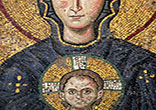 By Michael Clark
On May 29, 1453, the Christian world lost its first great cathedral, the Hagia Sophia, as Muslim invaders sacked the city of Constantinople finally ending the Roman Empire. The massive church was not spared from the looters, as its treasures and art were either hacked ... continue reading
---
All Blog News