40 Days - A Time Of Testing
40 Days - A Time Of Testing
---
Finding Jesus Again
As I've related previously, music is a key source of inspiration for me. The feeling of the music stirs me in a way that words and pictures cannot. And, one of my favorite Christian artists is Matt Maher. Maybe because many of his songs are Christian rock, and I am an old time rocker from the 60s and 70s, I tend to catch the meaning of the music more quickly and more deeply.
Lent is a special time of prayer, penance, sacrifice and good works in preparation of the celebration of Easter.
LOS ANGELES, CA - Catholic tradition teaches that the number 40 refers to a time of testing. God told Noah to build an ark, and that it would rain for 40 days and 40 nights to flood the world. Moses was on the mountain with God for 40 days. The Israelites spied in Canaan for 40 days, and, as a result of their poor report,  the Israelites wandered in the desert for 40 years. Before he started his ministry, Jesus fasted in the desert for 40 days. So, you can see that the number 40 is very important in Catholic theology.
One of Matt Maher's Lenten songs is '40 Days'. The first verse states: '40 days to wander, 40 days to die to self, 40 days to grow stronger as faith breaks open the gates of hell.' To me, this clearly refers to Jesus in the desert, where he fasted and prayed, and was tempted by the devil. Jesus was tempted as the Israelites under Moses were tempted. In contrast to the Israelites who did not trust God and failed, Jesus put his faith in the Father and passed the test.
The first test dealt with hunger. The Israelites complained they had no food, not trusting God to provide for them; in response God gave them manna. The devil tested Jesus saying If you are the Son of God, command that these stones become loaves of bread.  'Jesus replied, as you and I can reply to temptation, with Scripture, saying "It is written: 'One does not live by bread alone, but by every word that comes forth from the mouth of God.'
The second test for the Israelites occurred when they were looking for water (Exodus 17:1-7), testing if the Lord was near, at a site named Massah (testing). The devil tested with Scripture, saying 'If you are the Son of God, throw yourself down. For it is written: He will command his angels concerning you' and 'with their hands they will support you, lest you dash your foot against a stone.'. Again Jesus answered with Scripture saying 'Again it is written, You shall not put the Lord, your God, to the test.'
Finally, in an effort to tempt Jesus to worship a false God as the Israelites worshiped the golden calf, the devil said 'All these (the world) I shall give to you, if you will prostrate yourself and worship me.' Jesus's final rebuke, again using Scripture was 'Get away, Satan! It is written: The Lord, your God, shall you worship and him alone shall you serve.'
Jesus is our example. Matt Maher reminds us of the temptations and Jesus's success in the chorus where he sings: 'In the desert of temptation, lies the storm of true conversion, where springs of living water drown and refresh you And as the Jordan pours out change, your true self is all that remains, where springs of living water bind and break you.' Jesus, the living water, will save us. We can defeat temptation if we will only trust God. I encourage you to listen to the 40 Days during this Lenten season, to prepare your hearts for Christ.
---
This is a blog written by Norm LeDonne Jr, on his journey to rediscover the Catholic faih
---
---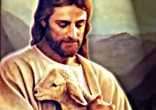 People look for hope in many places. Some look to drugs or alcohol. Some seek companionships in various forms, - respectable and not so ... continue reading
---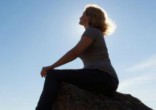 Post-Election Peace. These days, there is so much worldly turbulence that it can seem hard to find common ground with others, even those we ... continue reading
---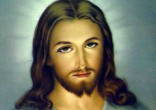 The song "Now Is The Time" by Tom Kendzia is an interesting song written from the perspective of a discussion with God. Of course, ... continue reading
---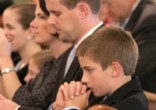 After reading a recent syndicated column in my Diocesan newspaper, I could not remain silent. The columnist, Father Ron Rolheiser, a ... continue reading
---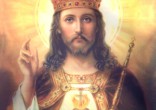 Christ Tomlin has penned the song "How Great Is Our God," describing the wonder and beauty of our God. In keeping with Chris's usual strong ... continue reading
---

Copyright 2017 Catholic Online. All materials contained on this site, whether written, audible or visual are the exclusive property of Catholic Online and are protected under U.S. and International copyright laws, © Copyright 2017 Catholic Online. Any unauthorized use, without prior written consent of Catholic Online is strictly forbidden and prohibited.