Urgent Prayers needed for the Ukraine!
Urgent Prayers needed for the Ukraine!
---
The Need to Pray for a Peaceful Resolve in the Ukraine.
The Bible says to pray 'For kings, and for all that are in authority; that we may lead a quiet and peaceable life in all godliness and honesty.'  I Timothy 2:2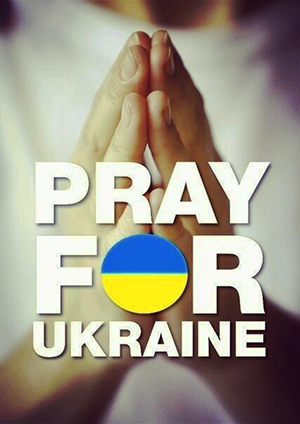 Please join in prayer for the people of the Ukraine.
LOS ANGELES, CA - As we see the tensions and events unfolding in the Ukraine, it is necessary that we pray.  From Biblical history, we know that when Jonah went to Ninevah and preached, and when Ninevah repented and prayed, the destruction that was planned was averted.   Prayer works.
History is not set in stone.  The Bible commands us to pray.  Who knows how many events in both personal and private lives have been averted and the outcomes changed due to prayer?  Surely, most everyone reading this post have experienced prayers answered.
Light your virtual prayer candle here...
While the politics of the situation are being reported, there is a facet to the situation that may not be as well known.  Currently, there are a lot of economic undercurrents on the move worldwide.  More and more people in nations throughout the world are beginning to understand words like "central bank" and "fiat currency".   Money has been printed out of thin air by the Federal Reserve.  If the average person tried to do that when they needed money for groceries or to pay bills, it would be called counterfeiting.  At the governmental level, it is called monetary policy. 
People are beginning to understand that this particular system of printing money is causing inflation.  It is also responsible for wars.  The inflation of fiat money is exported through war.
Urgent Prayers needed for people of the Ukaine.
This is a very short summation of the problem.  If a war is declared in the Ukraine, it is because the ruling economic cabal is trying to hang onto power with being able to control the monetary supply in the world.  There are other economic ideas currently in the works worldwide by leaders and there can be a more peaceful transition to a new economic world.   There will be suffering no matter what, but we do not need war.
Please light a virtual candle and pray for the people of the Ukraine.
We need to pray that the economic cabal that wants to hang onto power by creating another war, is defeated.
---
This is a site where the referenced letter was republished in full, and it also gives a link to the original letter. To search for the post, the title is: "The Treason Bowl -- February 2, 2014".
---
---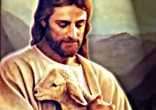 People look for hope in many places. Some look to drugs or alcohol. Some seek companionships in various forms, - respectable and not so ... continue reading
---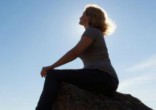 Post-Election Peace. These days, there is so much worldly turbulence that it can seem hard to find common ground with others, even those we ... continue reading
---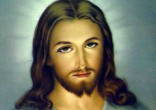 The song "Now Is The Time" by Tom Kendzia is an interesting song written from the perspective of a discussion with God. Of course, ... continue reading
---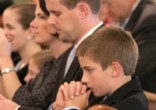 After reading a recent syndicated column in my Diocesan newspaper, I could not remain silent. The columnist, Father Ron Rolheiser, a ... continue reading
---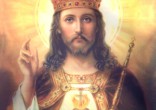 Christ Tomlin has penned the song "How Great Is Our God," describing the wonder and beauty of our God. In keeping with Chris's usual strong ... continue reading
---

Copyright 2017 Catholic Online. All materials contained on this site, whether written, audible or visual are the exclusive property of Catholic Online and are protected under U.S. and International copyright laws, © Copyright 2017 Catholic Online. Any unauthorized use, without prior written consent of Catholic Online is strictly forbidden and prohibited.