---
Pray and look through the various sources God sends to you.
It takes prayer, thought, and discipline to find the correct direction to go when looking for a job.  One part of that wisdom is to be aware of scam job offers.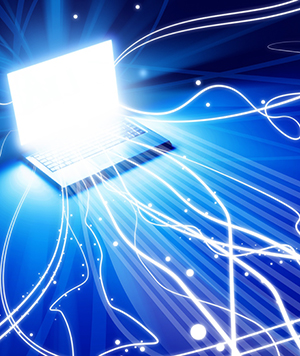 Beware of scams while online job hunting.
LOS ANGELES, CA - When people are out of work, they may use various sources to find a job.  There are internet search engines such as Indeed or 'Snagajob'.  There are local newspapers that publish jobs.  Sometimes these newspapers also publish online job listings.   There are Thrifty Nickels or their equivalents that may contain employment ads. Jobs may be posted through radio or TV networks, or perhaps there is a local community job board, or some State agency through which to do job searches.  While job hunting, people may also network with friends and/or business contacts .

One place to look which can yield good results is Craigslist.  However, this needs to be approached cautiously. Remember, when a person is responding to an advertisement for a job, he/she often sends in a resume which includes a lot of personal information. If the job offer is not from a legitimate company, all that information is now in the hands of someone who might misuse it.  How could it be misused? For example, the information might be sold on the black market, where people try to gain information for credit card fraud and identity theft.


Especially be cautious when the company offering the position immediately wants the I-9 and W-2 information.  Once that is given, a scoundrel now has all the information needed...driver's license, social security card, tax ID, plus resume information, to effectively steal a personal identity.
The best way deal with a Craigslist ad is to ask for the company's name, a contact phone number, a Better Business Bureau recommendation, and enough to convince yourself that this is a legitimate company. Don't take their word for it. Check it out. If the company is local, you can go in person and apply for a job.  That way you are not sending your personal information into cyberspace, where it can be misused for identity theft.
Be wise and diligent while looking for work.  Pray and look through the various sources God sends to you, but also be careful not to allow your identity to be stolen.
Pope Francis calls for your 'prayer and action'...
---
Go-Ye is a site that focuses primarily on Christian topics. John 3:16
---
---
---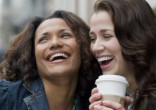 By Jackie Stammen
What if we all entered every conversation with the belief that we have something to learn from the other? NASHVILLE, TN - What if, instead of being defensive or trying to prove why we are right, we instead entered a conversation to learn something from the other ... continue reading
---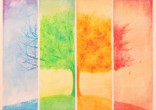 By Jackie Stammen
I've been reflecting much on the idea of seasons in our life lately. NASHVILLE, TN - Seasons come and they go, it's inevitable. It's true for the kind of seasons that relate to weather but what I' m really talking about is the seasons of our lives. We often find ... continue reading
---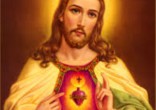 By Jackie Stammen
Sometimes it smacks you in the face and sometimes it's a gradual, almost unnoticeable acquisition, but when you learn Truth, you can't "untruth" it. NASHVILLE, TN - I'm talking about Truth of the Gospel, Truth of faith, and Truth of The Way. Once you learn it, ... continue reading
---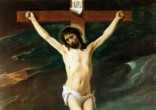 By Norm LeDonne
Amazing grace. King of glory. Worthy is the Lamb that was slain. A traditional Christian spiritual. The Old Testament. The New Testament. What do these three things have in common? They are all lyrics in the Phil Wickham song "This is Amazing Grace." This young ... continue reading
---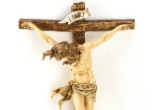 By Michael Seagriff
God calls all of us to walk the Via Dolorosa with Him, to spend time at the foot of His cross, to be there as He is nailed to it, to be there throughout the entire three hours of His agonizing death, to be there as He is taken down from the cross, to be there as He is ... continue reading
---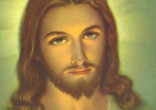 By Norm LeDonne
Jesus was born to save us from our sins, to bring us hope and to show us how to love. He is the source of our peace. We look to him for all of these things and more. What is more fitting than calling on him and recognizing all that he has done for us? <a ... continue reading
---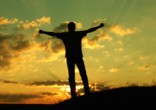 By Chaplain Adele M. Gill
The New Year is upon us and with it we get all get to start anew. What better way is there to start the New Year? It is a great time to look ahead to see where we want to be this time next year and switch gears to meet our new goals - new plans, new perspectives, new ... continue reading
---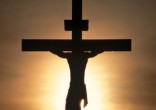 By Chaplain Adele M. Gill
I have a friend who tells me she gets pretty sentimental each New Year's Eve. Like so many people, looking back over the year - and looking ahead at the upcoming year - she has a blend of both nostalgia and anticipation. Nostalgia for all the good times, successes and ... continue reading
---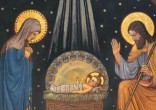 By Norm LeDonne
"<a href="https://www.youtube.com/watch?v=DLT9dSt8cwg">Joy to the World</a>" is a traditional and popular Christmas carol. The lyrics to the carol were first published in 1719. The music is attributed either to George Frideric Handel or Lowell Mason. In ... continue reading
---

By Michael Seagriff
Imagine this Christmas that before exchanging gifts with family and friends, Jesus thanks you for the greatest gift you could have possibly given Him. What might that be? Interested? Listen to this podcast.Merry Christmas![media id="16661"] continue reading
---
All Blog News