---
Receiving Grace from the Loving Mercy of God our Loving Father.
I remember back in the day when we would form up at school and march over to the church for "class" confession.
The Sacrament of Reconciliation is one of the most beautiful experiences to encounter.
MOORESVILLE, N.C. - While waiting in line and watching your classmates going into the confessional and wondering if they were going to come out; one had lots of time to get a little nervous. Anytime you think about showing anyone that side of you that is "secret", it can get one a little angst filled. Hitting my sister aside, I really didn't have a lot to worry about at that age.

As one gets older, more serious sins may come into play and some start questioning having to go to a priest to "tell" their sins instead of just going straight to the big guy upstairs. Besides, it cuts out that embarrassment and anxiety.  This is a mistake!

The Sacrament of Reconciliation is one of the most beautiful experiences to encounter. I for one can get burdened with the world at times, weighing me down emotionally and spiritually. Life is a test of faith and as humans we are prone to failing in some way when we are at our weakest. Living in the world requires us to somehow fuel up our "life" tanks so we can go on in our daily struggles with our heads lifted high and empowered from above!


This sacrament along with the Blessed Sacrament can surely do this. To tell the priest of our struggles, fears, concerns and yes - sins; amounts to opening ourselves up to the God of mercy and forgiveness and including him in our lives as the prodigal sons and daughters we are. After listening to the loving advice the priest provides and receiving absolution from God through his minister; I have always felt new, and invigorated to go out in the world and be that witness to our faith in the love and mercy of God our loving Father. 
The grace we receive from this sacrament provides us the ability to conquer sin in our lives and overcome attachments to the world that can separate us from God's love and grace. So today, waiting in line for confession provides me with a time of purposeful interior reflection of my life with Christ and those areas I can improve as well as those that I can celebrate. There is no more anxiety or fear like I had as a child, only a great love for this beautiful sacrament.  Oh yeah, I thought you would all like to know I finally gave up hitting my sister!
A birth foretold: click here to learn more!
---
Web site to inspire others in facing their day.
---
---
---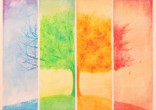 By Jackie Stammen
I've been reflecting much on the idea of seasons in our life lately. NASHVILLE, TN - Seasons come and they go, it's inevitable. It's true for the kind of seasons that relate to weather but what I' m really talking about is the seasons of our lives. We often find ... continue reading
---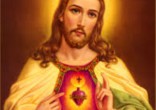 By Jackie Stammen
Sometimes it smacks you in the face and sometimes it's a gradual, almost unnoticeable acquisition, but when you learn Truth, you can't "untruth" it. NASHVILLE, TN - I'm talking about Truth of the Gospel, Truth of faith, and Truth of The Way. Once you learn it, ... continue reading
---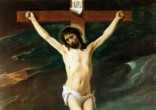 By Norm LeDonne
Amazing grace. King of glory. Worthy is the Lamb that was slain. A traditional Christian spiritual. The Old Testament. The New Testament. What do these three things have in common? They are all lyrics in the Phil Wickham song "This is Amazing Grace." This young ... continue reading
---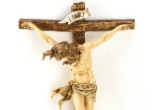 By Michael Seagriff
God calls all of us to walk the Via Dolorosa with Him, to spend time at the foot of His cross, to be there as He is nailed to it, to be there throughout the entire three hours of His agonizing death, to be there as He is taken down from the cross, to be there as He is ... continue reading
---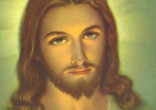 By Norm LeDonne
Jesus was born to save us from our sins, to bring us hope and to show us how to love. He is the source of our peace. We look to him for all of these things and more. What is more fitting than calling on him and recognizing all that he has done for us? <a ... continue reading
---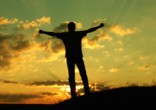 By Chaplain Adele M. Gill
The New Year is upon us and with it we get all get to start anew. What better way is there to start the New Year? It is a great time to look ahead to see where we want to be this time next year and switch gears to meet our new goals - new plans, new perspectives, new ... continue reading
---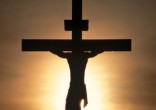 By Chaplain Adele M. Gill
I have a friend who tells me she gets pretty sentimental each New Year's Eve. Like so many people, looking back over the year - and looking ahead at the upcoming year - she has a blend of both nostalgia and anticipation. Nostalgia for all the good times, successes and ... continue reading
---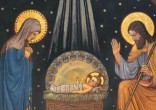 By Norm LeDonne
"<a href="https://www.youtube.com/watch?v=DLT9dSt8cwg">Joy to the World</a>" is a traditional and popular Christmas carol. The lyrics to the carol were first published in 1719. The music is attributed either to George Frideric Handel or Lowell Mason. In ... continue reading
---

By Michael Seagriff
Imagine this Christmas that before exchanging gifts with family and friends, Jesus thanks you for the greatest gift you could have possibly given Him. What might that be? Interested? Listen to this podcast.Merry Christmas![media id="16661"] continue reading
---
By Michael Clark
After 49 years, Charlie Brown still outclasses all the other Christmas specials. For sure it was the first of many animated holiday specials, but it is its truth that keeps it the best of them all. DENVER, CO - First broadcast in 1965, A Charlie Brown Christmas set the ... continue reading
---
All Blog News