How do you get More of 'HAPPY' and How to you Hold Tight to it to make sure it Doesn't Escape?
---
Don't Waste Time, Be Happy Now.
Often times I find myself looking to the future, setting goals and pushing forward in order to obtain more - more of something or someone that I ultimately hope will lead to more happiness.
You are in charge, Be Happy Now!
It,s so easy to think, if I could just get that job, that spouse, that promotion, that house, or start that family, then I'd be happier. Then I'd have reached success. We do this with so much in our lives, whether it's within our professional life, personal life, or spiritual life. Happiness is something we always strive towards and as we move forward, the line we strive towards also moves forward, never quite allowing us to be fulfilled in our search.
No matter what we achieve or accomplish or obtain, it soon becomes our new normal, no longer a distant goal or finish line which equals the highly coveted prize of happiness. Once our sense of normal has shifted and molded into something new (relative to our new circumstances) we quickly forget the things which were once our ultimate goal for happiness. Instead those things become a former step in the road to happiness and this leaves us feeling less than happy once again. It's a crazy cycle of constantly pushing off lasting happiness simply because we feel we have not yet achieved enough.
What is enough?
When does the "finish line" cease to be delayed?
How do you get more of 'happy' and how to you hold tight to it to make sure it doesn't escape?
The time is now to be Happy!
You might think there are many ways to do this, but ultimately there is really only one way.
BE HAPPY RIGHT NOW.
In order to obtain happiness, we need to be happy in the NOW. Don't waste time. Don't allow your life to pass you by as you hope for something better, something different. If you want happiness now, choose to be happy now.
If you're not able to find happiness in this moment, what makes you think you'll be able to find it in the next?
---
---
Practical Christian living requires all of us to try our level best to take the high road at all times, regardless of the challenges or ... continue reading
---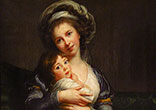 God gives mothers whatever good they ask for their children. Why? Because they are humble. They are living signs of humility and only the ... continue reading
---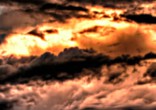 This post, being written during the Easter season, will be a reflection and compilation of discussions about the historicity of Jesus ... continue reading
---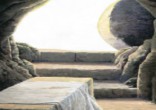 Jesus Christ is risen!Easter is the greatest and oldest Christian feast. It is the Feast of Feasts, and it is the holiest day of the year ... continue reading
---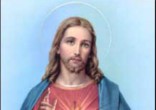 Especially at Easter, it is vitally important to celebrate the resurrection of Jesus Christ, Our Lord and Savior. As people of the cross, ... continue reading
---

Copyright 2017 Catholic Online. All materials contained on this site, whether written, audible or visual are the exclusive property of Catholic Online and are protected under U.S. and International copyright laws, © Copyright 2017 Catholic Online. Any unauthorized use, without prior written consent of Catholic Online is strictly forbidden and prohibited.