We need to protect our children from bullies.
A very misguided and cruel woman in Fargo, North Dakota plans to hand out "Fat Letters" to children trick or treating that she feels are "moderately obese".  Reading about this completely stunned me, I cannot believe that anyone would be so mean to a child.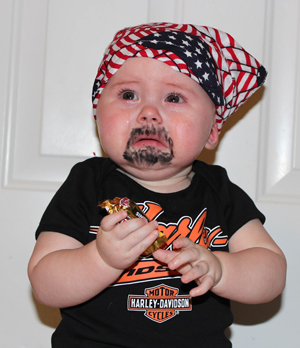 What do you mean I can't have candy?
LOS ANGELES, CA (Rise Above Health Blog) - 'Cheryl' of Fargo, N.D., called in to a local radio station to describe her letter, which reads, 'Your child is, in my opinion, moderately obese and should not be consuming sugar and treats.' She went on to tell interviewers that she wants parents to know that they are being irresponsible for allowing their fat children to go out trick or treating for free candy.


As a health care professional, I have mixed feelings about all of the "loot" our children collect and eat on Halloween, but the action of this woman has gone to far. Who does she think she is?
If she really has a conscience regarding candy and health, why doesn't she give all the children something other than candy like boxes of raisins or dental floss? By singling out the children who she deems "moderately obese" and giving them a letter for their parents, she could scar them for life. Imagine how you would feel at a vulnerable age, your self-esteem may never recover. I am wondering what she plans to give to the children who she deems are "obese"?
We have a health crisis in America and that includes our children. We are fatter than any other generation; in fact childhood obesity has nearly tripled since the early 1970's. Our children now have high blood pressure, high cholesterol, depression and obesity in alarming numbers.
I agree that we are a community that needs to help one another, but being cruel to children is not the correct way to go about it.
Sign up now for your FREE Rise Above Health Record
A birth foretold: click here to learn more!
---
Copyright 2017 - Distributed by THE CALIFORNIA NETWORK
Pope Francis Prayer Intentions for DECEMBER 2016
Universal:
End to Child-Soldiers: That the scandal of child-soldiers may be eliminated the world over.
Evangelization:
Europe: That the peoples of Europe may rediscover the beauty, goodness, and truth of the Gospel which gives joy and hope to life.
---
---
---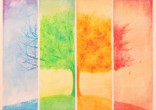 By Jackie Stammen
I've been reflecting much on the idea of seasons in our life lately. NASHVILLE, TN - Seasons come and they go, it's inevitable. It's true for the kind of seasons that relate to weather but what I' m really talking about is the seasons of our lives. We often find ... continue reading
---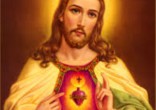 By Jackie Stammen
Sometimes it smacks you in the face and sometimes it's a gradual, almost unnoticeable acquisition, but when you learn Truth, you can't "untruth" it. NASHVILLE, TN - I'm talking about Truth of the Gospel, Truth of faith, and Truth of The Way. Once you learn it, ... continue reading
---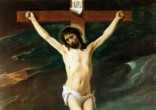 By Norm LeDonne
Amazing grace. King of glory. Worthy is the Lamb that was slain. A traditional Christian spiritual. The Old Testament. The New Testament. What do these three things have in common? They are all lyrics in the Phil Wickham song "This is Amazing Grace." This young ... continue reading
---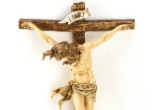 By Michael Seagriff
God calls all of us to walk the Via Dolorosa with Him, to spend time at the foot of His cross, to be there as He is nailed to it, to be there throughout the entire three hours of His agonizing death, to be there as He is taken down from the cross, to be there as He is ... continue reading
---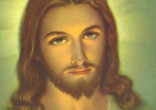 By Norm LeDonne
Jesus was born to save us from our sins, to bring us hope and to show us how to love. He is the source of our peace. We look to him for all of these things and more. What is more fitting than calling on him and recognizing all that he has done for us? <a ... continue reading
---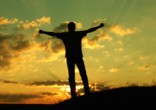 By Chaplain Adele M. Gill
The New Year is upon us and with it we get all get to start anew. What better way is there to start the New Year? It is a great time to look ahead to see where we want to be this time next year and switch gears to meet our new goals - new plans, new perspectives, new ... continue reading
---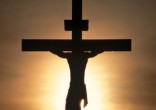 By Chaplain Adele M. Gill
I have a friend who tells me she gets pretty sentimental each New Year's Eve. Like so many people, looking back over the year - and looking ahead at the upcoming year - she has a blend of both nostalgia and anticipation. Nostalgia for all the good times, successes and ... continue reading
---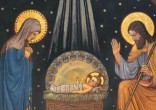 By Norm LeDonne
"<a href="https://www.youtube.com/watch?v=DLT9dSt8cwg">Joy to the World</a>" is a traditional and popular Christmas carol. The lyrics to the carol were first published in 1719. The music is attributed either to George Frideric Handel or Lowell Mason. In ... continue reading
---

By Michael Seagriff
Imagine this Christmas that before exchanging gifts with family and friends, Jesus thanks you for the greatest gift you could have possibly given Him. What might that be? Interested? Listen to this podcast.Merry Christmas![media id="16661"] continue reading
---
By Michael Clark
After 49 years, Charlie Brown still outclasses all the other Christmas specials. For sure it was the first of many animated holiday specials, but it is its truth that keeps it the best of them all. DENVER, CO - First broadcast in 1965, A Charlie Brown Christmas set the ... continue reading
---
All Blog News